After the Houston Outlaws announced that star DPS Danteh Cruz would miss the match against London Spitfire in week 2 of the Overwatch League 2021 due to illness, fans speculated about the nature of his ailment.
As it turns out, it wasn't COVID related, but rather a case of testicular torsion, which occurs when a testicle rotates, twisting the spermatic cord that brings blood to the scrotum, Danteh revealed via Twitter.
The 22-year-old explained that on 25th April he noticed parts of his testicles swollen while preparing for the match against the London Spitfire.
"I ended up getting to the office fine but I was still in a lotta pain even after I went to the bathroom. I was also a lot more swollen than I was when I left my house."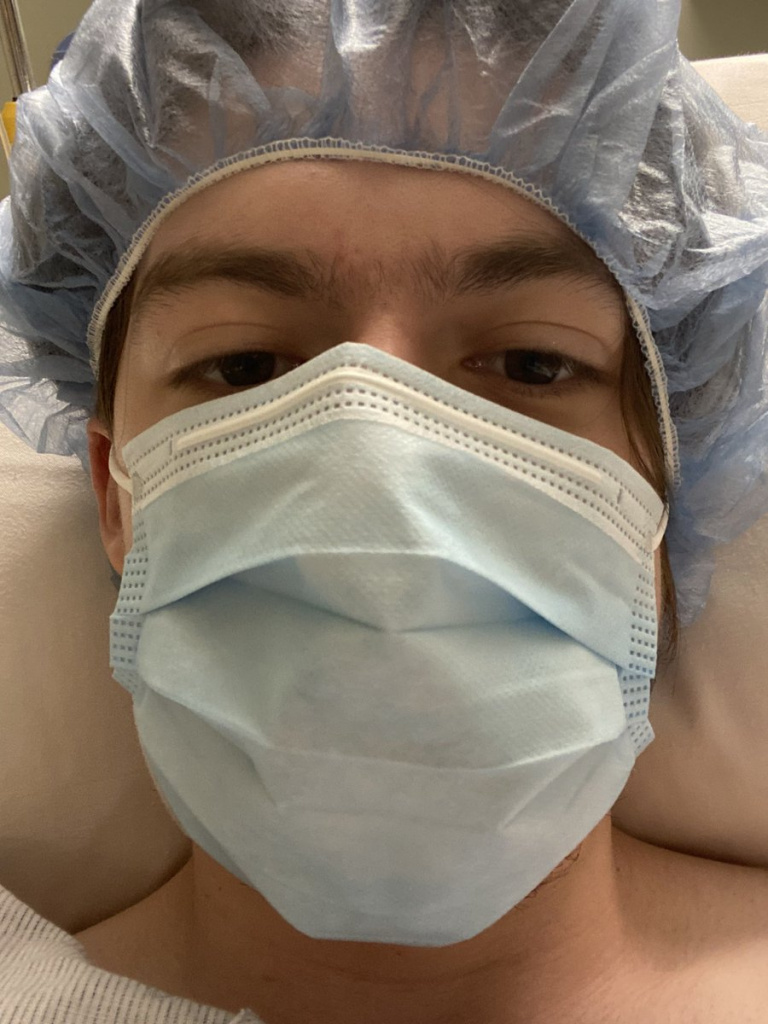 Danteh shared a photo from the hospital (Picture: @danteh)
General Manager and former Outlaws player Matt "Coolmatt Iorio alongside coach Harsha Bandi rushed Danteh to the hospital, where despite a painful pre-surgery, everything went turned out just fine according to Cruz.
"We caught it early enough so I don't have any sort of damage down there. I forgot what it was called but they did some stuff during the surgery to make sure this never happens again," he pointed out.
The Houston Outlaws are currently 4-0 in the current OWL season and are leading the North American region ahead of the May Melee qualifiers.