Some talk the talk, but San Francisco Shock walks the walk, proving for the second year in a row that there is no better team in the Overwatch League, overtaking a star-studded Seoul Dynasty, ending their Cinderella run in a thrilling contest that was decided with a 4-2 scoreline, to become two time OWL winners.
Coach of the Year - Crusty Robbed
ROTY - ANS robbed
MVP Candidate/Role Star - Smurf robbed

BUT THE 'EXPERTS' COULDN'T DENY US OF THIS MOMENT!#OWL2020#BACK2BACKpic.twitter.com/YjEynUvwc9

— San Francisco Shock (@SFShock) October 10, 2020
From drastic meta changes to losing in-game leaders like Jay "Sinatraa" Won, Season 3 was a rollercoaster of emotions for San Francisco, finding rejuvenated energy with rookies like Seonchang "ANS" Lee stepping up to the plate in a big way, going as far as being named role stars in their first season competing in the Overwatch League.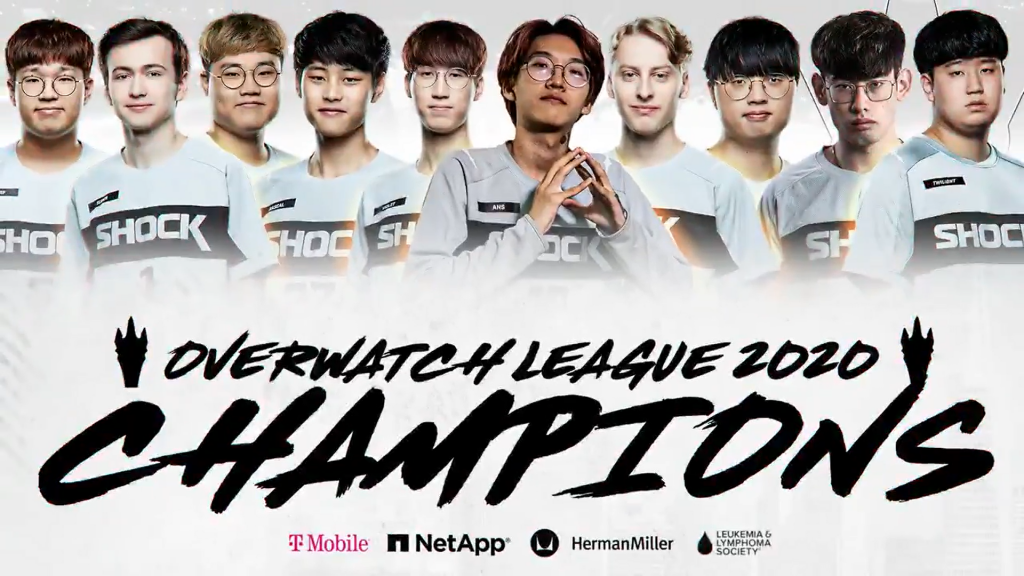 Ending the season with a 25-3 record, asserting dominance over the North American region, as OWL was forced to split the teams into separate zones, the expectation was at an all-time high to see if the Champions could retain their title facing the best Asia had to offer -- The Shanghai Dragons and the Seoul Dynasty.
Throughout the Grand Finals week, the squad coached by Daehee "Crusty" Park, managed to fend off the APAC rosters, beating the Dragons and Seoul with a 3-2 scoreline on their way to the final confrontation with a Dynasty roster that upset everyone's bracket by knocking out Shanghai in the lower bracket finals.
While initially, it seemed we'd be getting another blowout in Grand Finals after last year's 4-0 victory of Shock over the Vancouver Titans as San Francisco took with ease the first two maps of the series, Seoul managed to bounce back, tieing up the series thanks to heroics from players like main tank Jaehui "Gesture" Hong on the Roadhog, Dongeon "Fits" Kim filling the hitscan duties, and Junyoung "Profit" Park flexing to whatever the team required him to, including a surprising Genji pick during Map 4, which helped the South Korean representative full held the North American side.
⚠ @ProfitOW GENJI ⚠#TigerNation#OWL2020

🐯 https://t.co/tbTGBrUfiEpic.twitter.com/EOONFgFI7i

— Overwatch League (@overwatchleague) October 10, 2020
Eventually, Shock's playstyle was tweaked to keep Gesture, Profit, and Fits at bay, securing them the next two maps and the back-to-back Overwatch League trophy.
On top of the coveted OWL Champions crown, the San Francisco Shock also netted themselves $1.5 million as a prize for their achievements. 
Are the Shock the greatest team in the history of Overwatch? It seems the community tends to agree, however, we're sure San Francisco will have their sights set on the threepeat to dissipate any doubts.