Ahead of the Overwatch League's third season next week, Shanghai Dragons will be relocating their team to South Korea due to the Coronavirus.  
In a statement, the organisation said: "We've received concerns in regards to the safety and well-being of our players and for that, we are immensely grateful. We hope that all of you out there are taking effective protective measures in staying safe.  
"Our priority is to ensure the safety of all our players and staff along with providing the best possible environment for them to practice in.  
"As such, after taking into consideraton our match and practice schedule, we will be temporarily relocating all our players and coaching staff to Korea effective immediately." 
It's unclear whether the virus, which has killed over 100 people in China, will affect their homestand games from 15-16th February in Shanghai – with the organisation promising an update in the near future.  
"We're also aware of concerns regarding details around our February Homestand," the statement adds.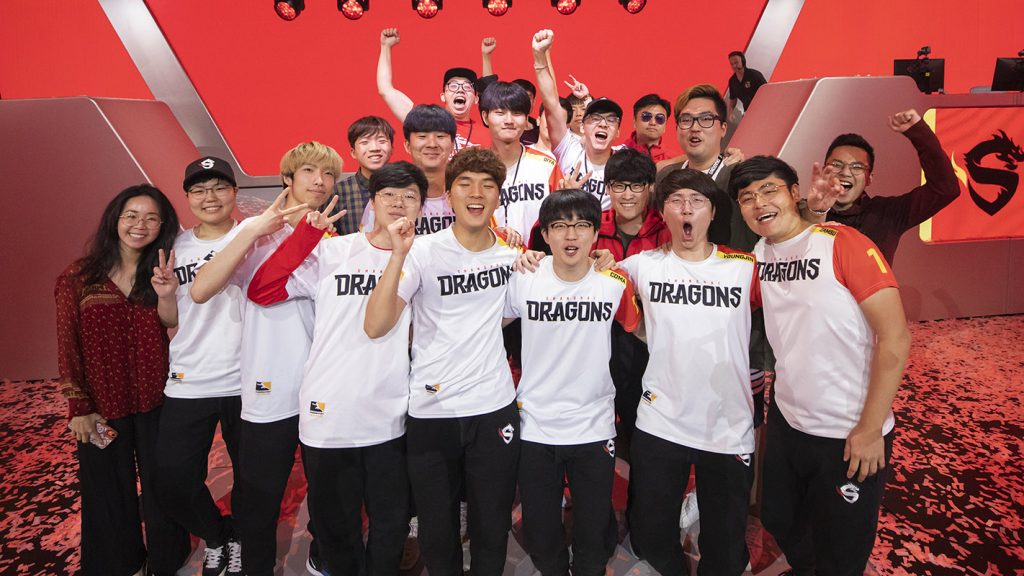 Shanghai Dragons are temporarily moving to South Korea (Picture: Robert Paul/Blizzard Entertainment)
"We have maintained close contact with the league throughout these past few weeks and hope to be able to provide you with updates soon! Thanks for all the support!" 
Shanghai Dragons aren't the first to relocate due to the virus, with fellow Overwatch League team Guangzhou Charge moving their base of operations to Korea recently too.  
The virus has had a knock-on effect for other esports too, with CS:GO players leaving teams and a number of League Of Legends casters leaving China after the LPL was suspended.