Battlegrounds Mobile India (BGMI) 1.5 update is set to release soon this week, and players will be able to download it on their Android devices via Google Play Store. The update will be adding a ton of new features, same as that of the PUBG Mobile 1.5 patch, including Ignition Mode, Anti-gravity Motorcycle, MG3 gun and more.
In addition to this, glass windows will be added to a few buildings along with new tiers to the ranking system of the game. Here are the complete Battlegrounds Mobile India (BGMI) 1.5 update patch notes listing all the new additions and changes coming to the game.
BGMI 1.5 Update - Patch Notes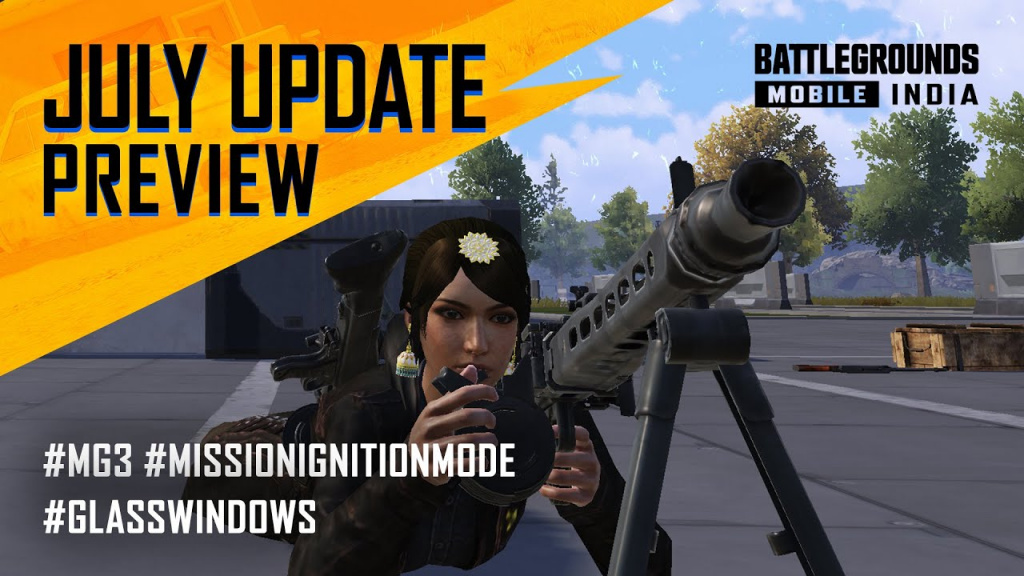 Changes to M249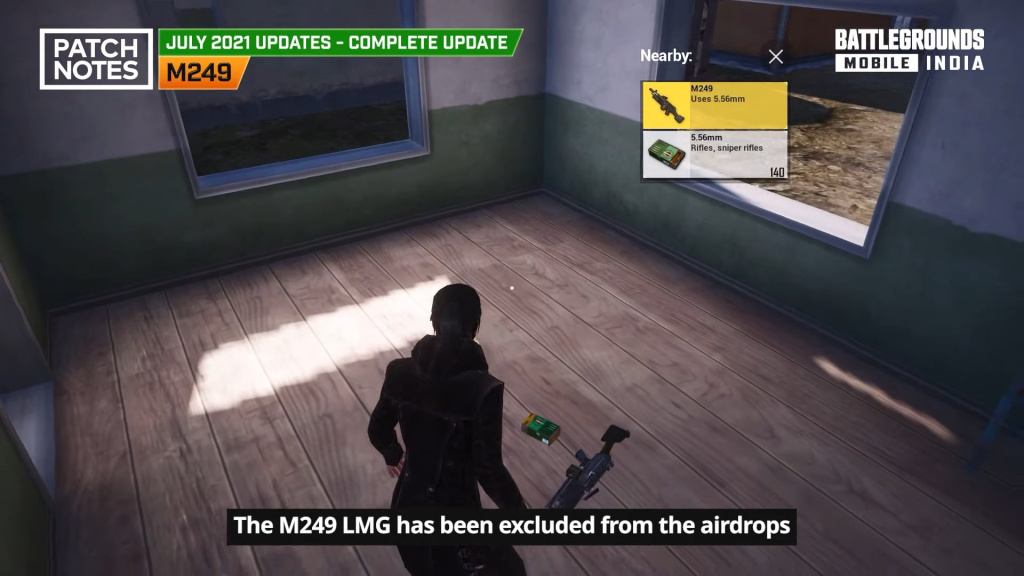 M249 LMG has been removed from Airdrops and will now spawn on all the classic maps except Karakin.
New MG3 Gun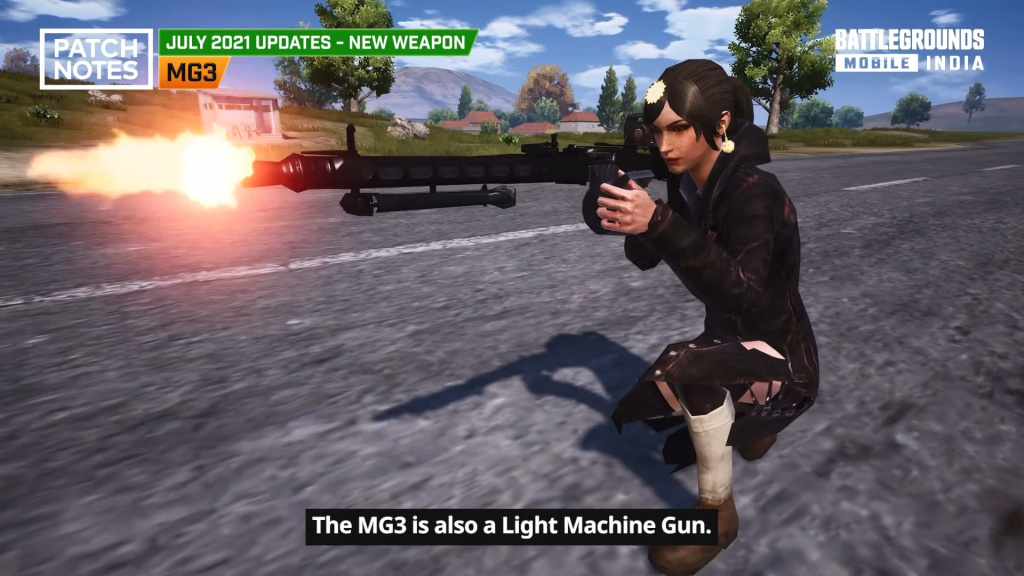 MG3 is an LMG that will replace M249 in the Airdrops and will not spawn on the map.
It runs on 7.62 ammo and has a magazine size of 75 bullets.
MG3 has a high firing rate and reload time, just like M249.
Players can attach up to 6X scope; however, no other attachment can be used.
You can choose between 660 or 990 rpm modes for MG3.
Throwing Healing Consumables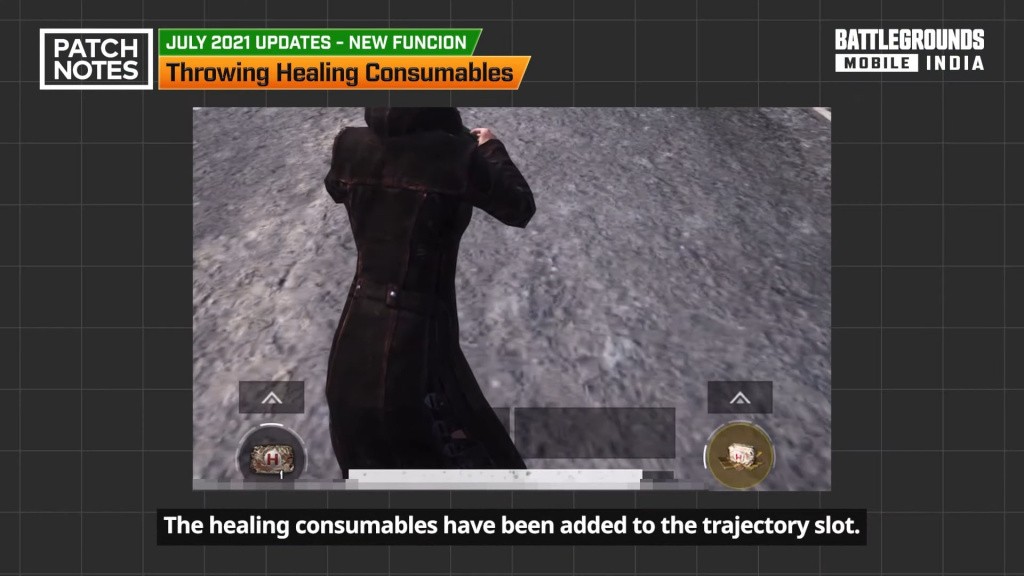 Consumable items like painkillers, medkits etc., have been added to the trajectory slot enabling players to throw them towards their teammates.
Ranking System Changes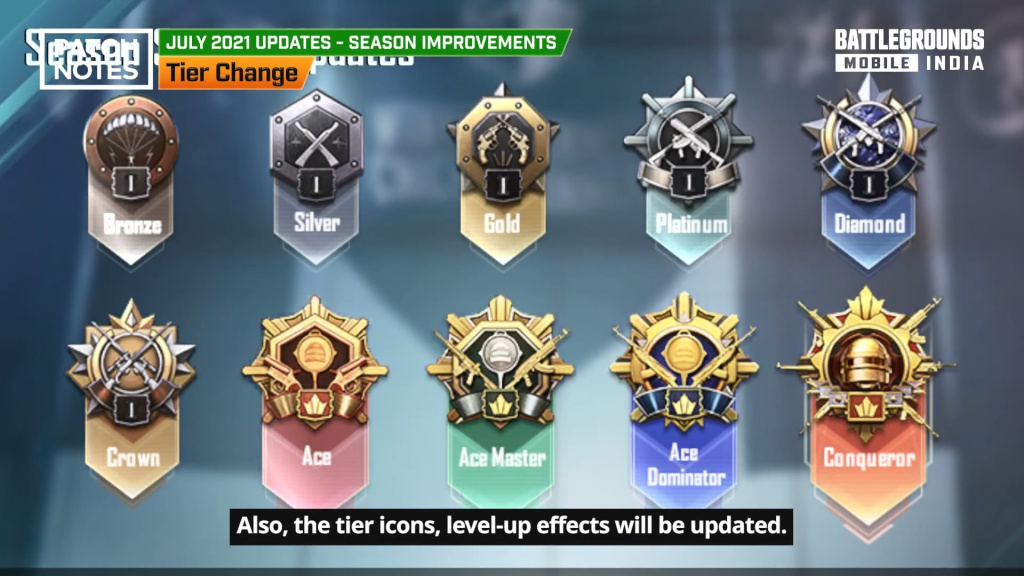 Two new tiers called Ace Master, and Ace Dominator have been added between Ace and Conqueror tier.
Tier icons and level up effects have been updated.
Challenge point system has been added to the ranking system.
Players can earn challenge points by playing a full game without leaving the game mid-way or giving any damage to the teammates.
Challenge points can be used to reduce the deducted ranking points upon getting eliminated from the match.
Tier rewards have been improved.
Ignition Mode
The technology and energy company, DynaHex, is implementing long-term technological transformations on Erangel. They wish to use Erangel as an experimental base for their latest scientific research. You can access this mode through EvoGround and experience a new Erangel, transformed by technology. Reminder: Players can earn Rating Points in this mode.
Complete Transformation
DynaHex has transformed six major areas of Erangel based on military defense, energy utilization, transportation and logistics, and cutting-edge scientific research.
Transit Center (previously Pochinki): Pochinki is the core of Erangel's transport network and has become the island's transit centre. A new high-tech station and supporting transportation system will be located here. Travel on the city bus and use it as a form of mobile cover for an all new transportation experience.
Port of Georgopol (previously Georgopol): The advantages of Georgopol as a logistics port will be further leveraged with the introduction of a brand-new central command center and fully automated warehouse, giving rise to an efficient and advanced logistics port.
Tech Center (previously the School): This former school area now places greater emphasis on academic research and cutting-edge exploration. The latest scientific research results and cutting-edge technologies will be on display here. In terms of gameplay, there are many paths and structures here and various unpredictable opportunities for confrontations.
Security Center (previously the Military Base): The Military Base is responsible for monitoring the security of the entire island and providing armed support. Island-wide monitoring and rapid response facilities are deployed here.
Logistics Agency (previously Yasnaya Polyana): The Logistics Agency is located in Yasnaya Polyana and is an important distribution center for supplies coming into Erangel. The supplies transported from the port will be classified, checked, and distributed from here to throughout Erangel.​
Energy Center (previously Mylta Power): This organization provides energy to all of Erangel and combines conventional energy generation with cutting-edge technology to produce a stable supply for the island's civil and military buildings.​
Ignition Mode's Special Gameplay Systems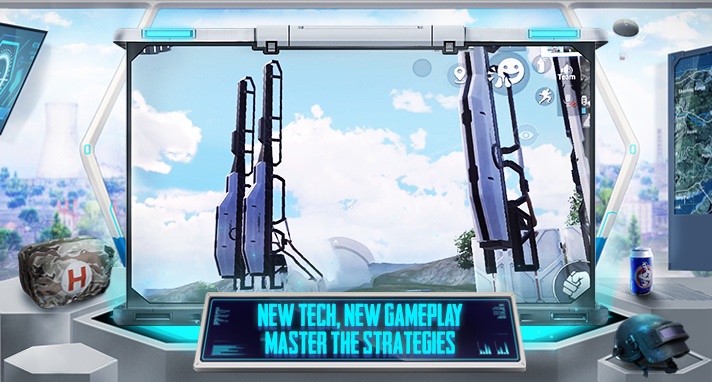 Dynamic Elements: Lifts, automatic doors, and other moving platforms will appear in the upgraded urban area.
HyperLines: To make travel more efficient on Erangel, the Logistics Agency has set up HyperLines on Erangel to connect the various cities of the island. Players can use these HyperLines to move between fixed locations at certain times and take advantage of these characteristics to employ more tactics.
Air Conveyor: The Command Center has set up this special transport tool outside some urban areas and bases to help security personnel travel through the air and conduct patrols in the sky.​
Ignition Mode's Unique Firearms and Attachments
New Firearm: ASM Abakan: The ASM Abakan fires 5.56mm rounds and has three firing modes: full-auto, two-shot burst, and single-shot.What makes this firearm special is that the first two shots are extremely accurate and can be fired in quick succession, which makes this firearm suitable for burst firing.
Ergonomic Grip: Grip attachments can greatly improve the handling of firearms, enhance vertical/horizontal recoil control, and accelerate recoil recovery.
Muzzle Brake: This muzzle attachment can effectively reduce bullet scattering and control recoil.
Drum Magazine: This magazine attachment can be equipped on all rifles and greatly increases magazine capacity at the cost of slightly longer reloading time.
Ignition Mode's Unique New Vehicles
Anti-gravity Motorcycle: The amphibious Anti-gravity Motorcycle has seats for 2 and can be used to conveniently travel across the whole map.
Ignition Mode's Unique Items
Tactical Marking Device: This technologically advances item spawns in matches. After it is equipped, it automatically marks the position of enemies that have been hit and also displays the status of teammates on the mini-map when they are engaging.
Riot Shield: Tap to deploy a Riot Shield with durability that can block all bullets.
Ignition Mode's Unique Features
Spawn Island Holographic Display: A holographic display has been introduced on Spawn Island, showing the map and flight route of the current match, as well as the markers made by players.
Jump Marker: During the flight and jump phases, players can directly tap on the map to place markers. Markers will appear as columns of light, and the name of the destination will be displayed in the air above it.
Auto-Parachute: Added a feature that allows players to automatically parachute to the marked location after the feature is enabled.
Other New Contents of Ignition Mode
Added flight animations for missiles before they explode in air raids to make it easier to judge where they will explode.
Added an indicator feature to indicate the approximate location of grenades that are about to explode near players.
Combat System Improvements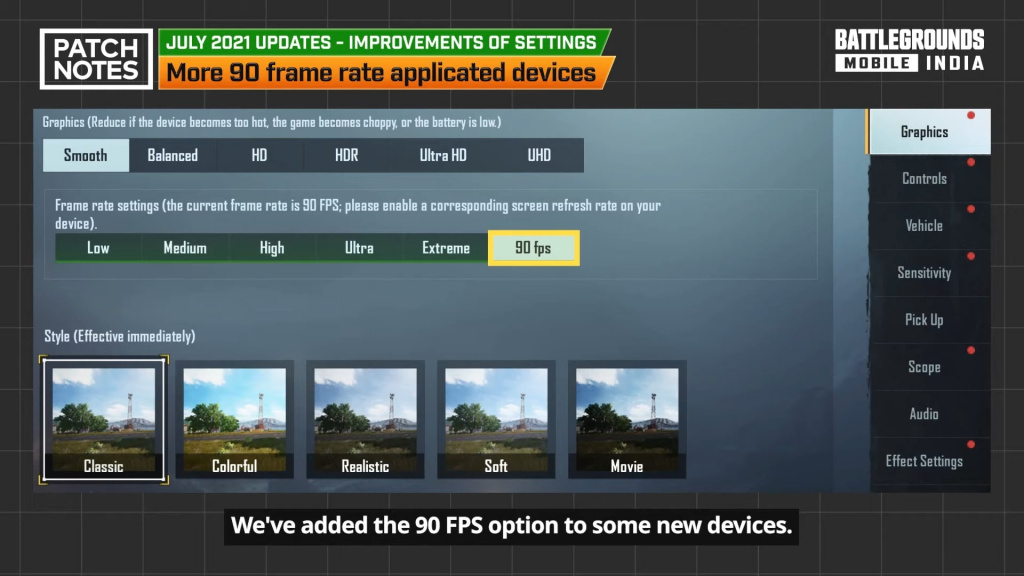 Players can set the sensitivity for each gun individually.
These settings can be stored in the cloud so that you never lose them.
A new graphic option called Low has been added for devices with low-end specifications.
90 fps option has been added to new devices.
Gyroscope sensitivity settings have been improved, and new options are also added.
Players can select their favourite attachments, and these will automatically replace other attachments attached to the weapon.
If the current weapon runs out of ammo, it will automatically be replaced by the other weapon that you have picked.
New Remaining Ammo Indicator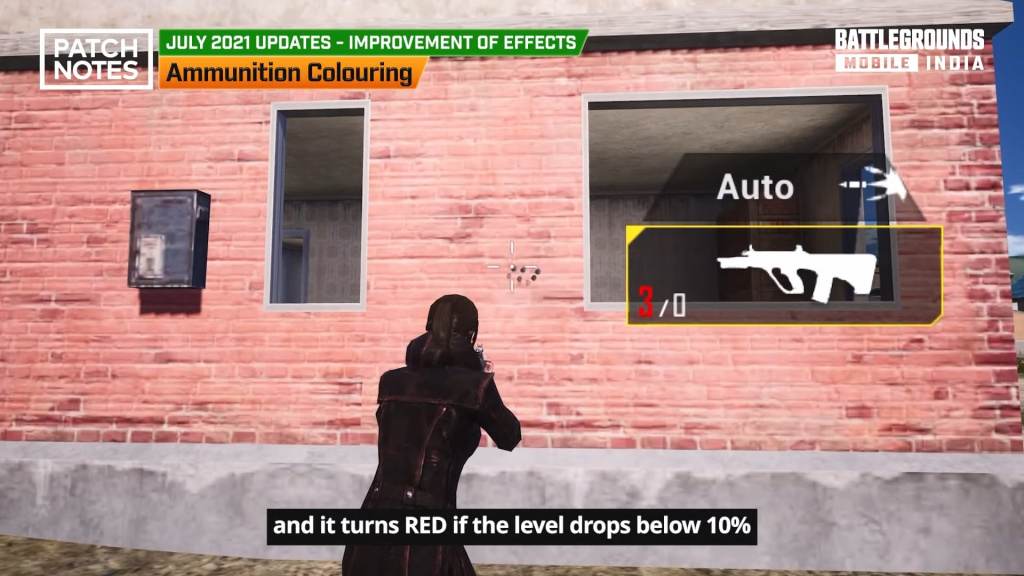 Whenever a magazine is almost empty, the number indicating your remaining ammo will change colour:
When you have 25% ammo remaining, the number will turn yellow.
When you have 10% ammo remaining, the number will turn red.
Glass Windows
Glass windows have been added to some buildings in Erangel and Miramar.
Royale Pass Changes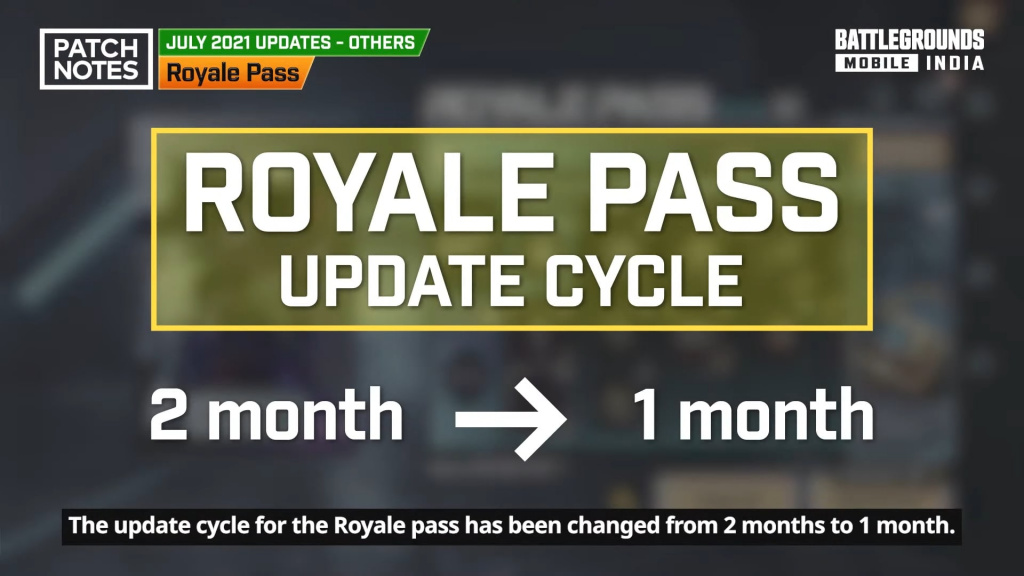 The duration of a Royale Pass has been changed from two months to one month.
Clan PK
Introducing Clan Battle, a mode where clans of the same type and Activity level are pitted against each other for a 14-day battle.
Clan members can complete Clan Battle missions to get Clash Points and the daily base reward.
Before the event ends, the clan with the higher number of base rewards wins this season's Clan Battle.
Clan victory and individual contribution both yield handsome rewards.
Others
Gallery function has been turned off.
You can now place a golden statue after you win.
Mini TV Ray has been added to the lobby to notify you about new messages.
Don't forget to check out our dedicated PUBG section filled with guides, news, esports and much more for the franchise.