The first PUBG Mobile Global Championship has come to an end, in which sixteen of the best teams from around the world faced each other during the four days of the League Finals, in their fight to discover which is the best team in the world.
Although the finals were to be played in person at the Coca-Cola Arena in Dubai, UAE, a COVID-19 outbreak that affected three players forced it to be switched to an online format, with all players competing from their hotel rooms via a dedicated network.
Before the final stage, 4AM Esports arrived as favourites to win the championship, finishing the League Stage with 631 points, 70 points ahead of Bigetron RA, world champions of the PUBG Mobile Club Open in 2019.
Within the competition, 4AM proved that they would not be easy enemies to beat, by taking the most Chicken Dinners into the Finals, with five victories.
This, plus the good performance of their star player, Sukkk, managed to award him the title of MVP of the Global Championship, achieving monstrous statistics with 54 kills in 29 games, and 11,510 points of total damage to enemies.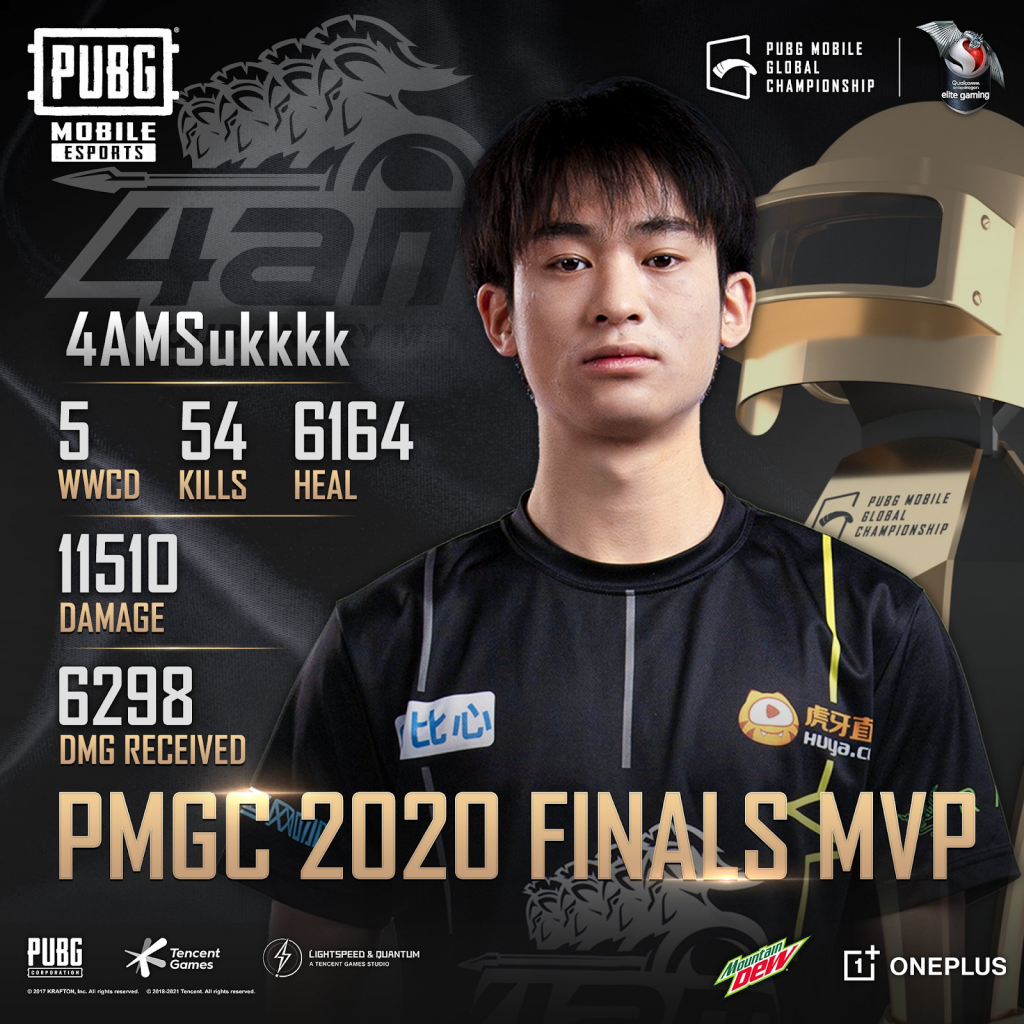 (Picture: Tencent Games)
However, this was not enough for the Four Angry Men squad, who took second place in the Global Championship with 294 points, also taking home a prize of US$200,000.
Surprisingly, Nova Esports, an old acquaintance within other mobile esports such as Clash Royale, ended up taking the title of world champion, finishing 319 points, thanks to four victories collected, a better consistent performance than 4AM, and a large number of team killings.
This result was more than impressive, given that Nova's squad finished in ninth place in the League Stage with 366 points, just over half of the points obtained from the runners-up.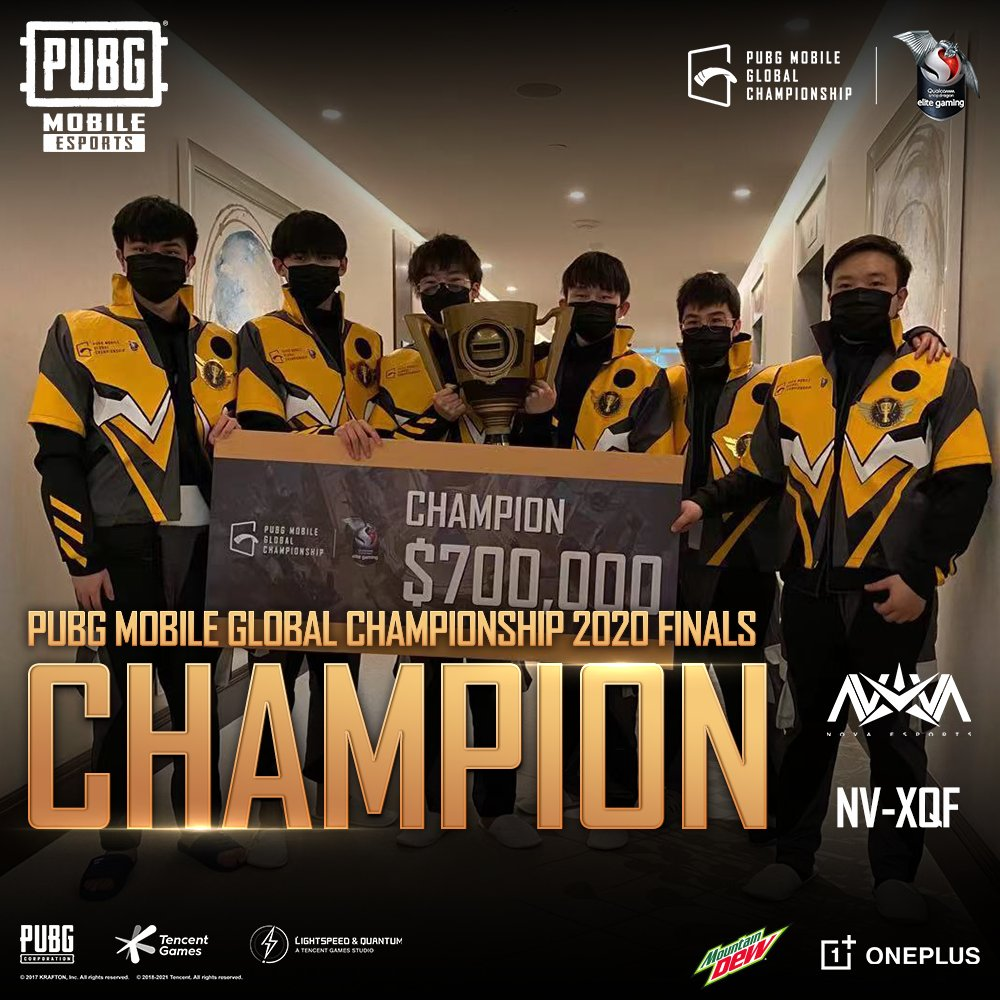 (Picture: Tencent Games)
With the Global Championship finished, these have been the final standings after the four days of competition:
Nova Esports - 319 points (4 wins)
4AM Esports - 294 points (5 wins)
ZEUS ESPORTS - 292 points (2 wins)
NAVI - 241 points (3 wins)
Bigetron RA - 241 points (2 wins)
KoninaPower - 239 points
Team Secret - 226 points (2 wins)
Klas Digital Athletics - 221 points (2 wins)
Alpha7 Esports - 214 points
Secret Jin - 194 points (2 wins)
RRQ Athena - 180 points
Futbolist - 178 points (1 win)
Aerowolf LIMAX - 161 points (3 wins)
POWER888 KPS - 155 points (1 win)
A1 Esports - 146 points (1 win)
Abrupt Slayers - 128 points (1 win)