The PUBG Mobile Global Championship (PMGC), which was due to be held in the Coca-Cola Arena in Dubai, has been moved online after three players tested positive for COVID-19.
The pinnacle of PUBG Mobile esports, which runs from the 21-25th January was to be held at the 17,000 capacity, but COVID-19 guidelines meant no live audience was expected.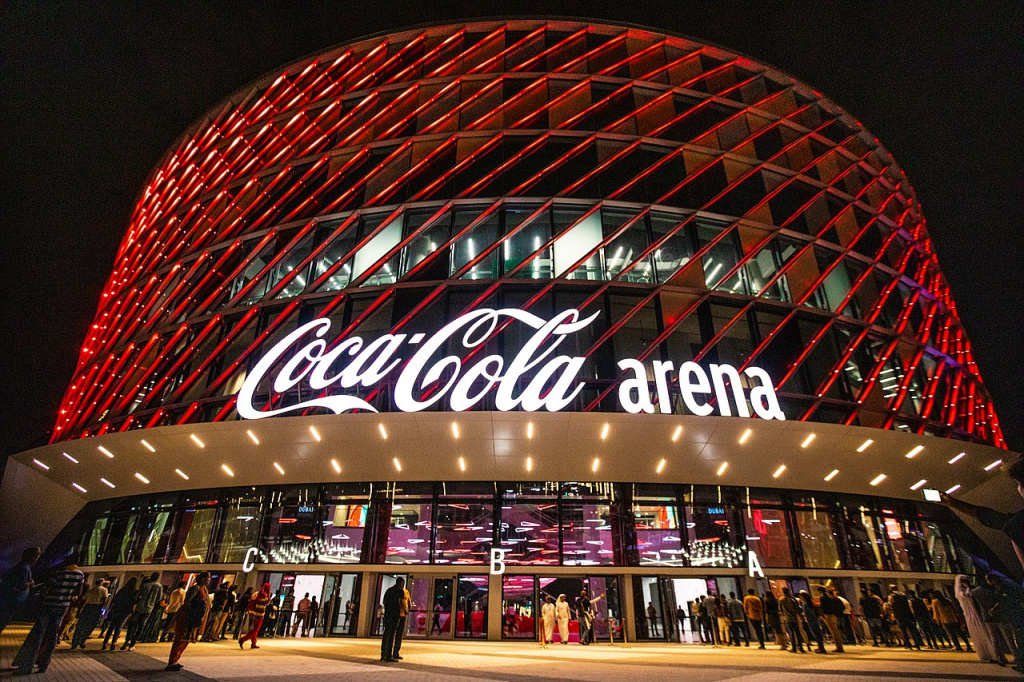 (Picture: Coca-Cola arena)
Neither the players nor their teams affected were revealed by PUBG Mobile's Director Global Esports, James Yang, during a press conference on the eve of the tournament but the outbreak has meant all teams will now compete from secure locations on a closed network.
"Following the COVID testing upon entry to the PMGC Finals, three players tested positive for COVID-19. They remain well and have shown no symptoms for now. They are under self-quarantine, along with those who have been in close contact with them and we are conducting regular testing. Our team is providing all necessary support, including medical assistance from health facilities and we are dedicated to their full recovery."
"In light of this, PUBG MOBILE has made the decision, in accordance with our contingency plan, to begin the Finals with players competing in isolation on a dedicated network instead of gathering at the venue as the players' health and safety always remain a top priority to us."
"Nevertheless, we will continue to work to bring you the tournament as scheduled while ensuring the teams are able to compete in a safe and fair environment. All players are currently under self-quarantine as a part of our precautionary measures and they will be playing the game in isolation from January 21st."
Yang spoke of the great lengths they had gone to make sure this very situation wouldn't transpire including tests for all teams before travelling, and daily tests once they had arrived. 
"We took every precaution, including testing before they leave. All players flew and arrived to Dubai negative. We also tested every day, even multiple times, so now we have the confirmed cases we went into the contingency plan where all players moved into isolation and quarantined."
The PMGC is the highest level of PUBG Mobile esports, the four-day event sees 16 teams battle it out over the $1.2m prize pool. The teams mirror much of the player base with representation from China, Taiwan, Thailand, Nepal, Russia, and Turkey among others.