The competitive PUBG Mobile year is entering an exciting finish as we are approaching the final stage of the PUBG Mobile Global Championship in 2021 - the league stage.
Teams across the globe have been fiercely competing throughout the year in an effort to secure their spot for the penultimate, league stage of PMGC 2021 before the grand finals in January 2022.
Now, twenty of the best teams from both the East and West divisions are entering the league stage with hopes to end up among the top 16 teams that will make their way to the grand finals.
If it sounds exciting, that's because it is, and in this viewer's guide you will find everything you need to know in order to enjoy the very best PUBG Mobile esports in 2021.
PMGC 2021 League Stage schedule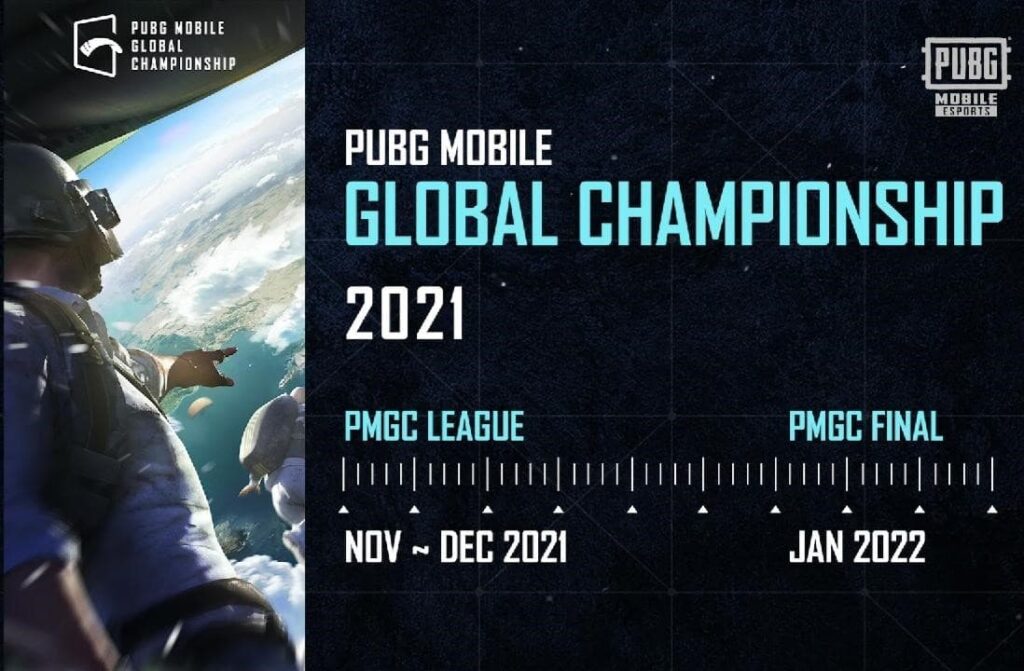 The league stage of PUBG Mobile Global Championship 2021 is set to kick off on Tuesday, 30th November and it will last until Friday, 19th December.
The league stage finals are scheduled for 22 -24th December, where it will be decided which teams will compete at the grand finals.
PMGC 2021 League Stage format
League and League Finals are split into two regions: East and West
League:

20 teams for each region.
Top 16 teams from each region advance to their respective League Finals.

League Finals:

16 teams for each region.
Top 9 teams from East + Top 6 teams from West advance to the Grand Finals
PMGC 2021 League Stage teams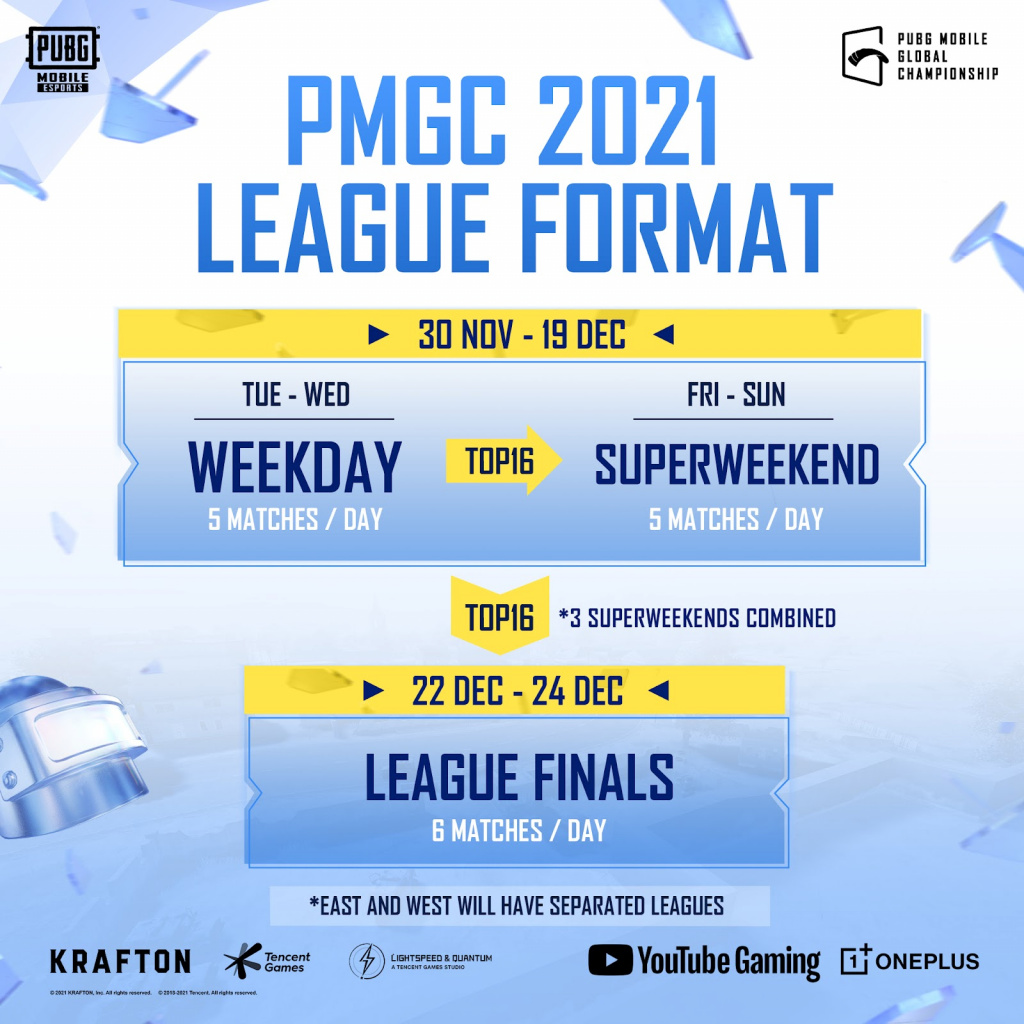 There will be a total of 40 teams, 20 teams per region, and  these are the teams that have qualified for the PMGC 2021 League Stage so far: 
PUBG Mobile Global Championship League - East Teams: 
FaZe Clan - SEA Championship S4 League 

Tong Jia Bao Esports - Peace Elite Championship 

Genesis Dogma GIDS - PMPL Indonesia 

The Infinity - PMPL Thailand 

Team Secret - PMPL MY/SG

D'Xavier - PMPL Vietnam 

Nigma Galaxy - PMPL Arabia 

DRS GAMING - PMPL South Asia 

Hidden - Winners of Pro Series S2

REJECT - Winners of Japan League S1

TBC - SEA Championship S4 Finals x3

TBC - MENA & SA Championship x4

TBC - PEL Points x2

TBC - Winners of Rivals Cup
PUBG Mobile Global Championship League - West Teams:
Ghost Gaming - PMPL North America

Furious Gaming - PMPL LATAM 

A7 eSports - PMPL Brazil 

Natus Vincere - PMPL CIS

Next Rüya Gaming - PMPL Turkey 

Unicorn of Love - PMPL Western Europe 

TBC - Americas Championship x7 

TBC - European Championship x7
PMGC 2021 League Stage prize pool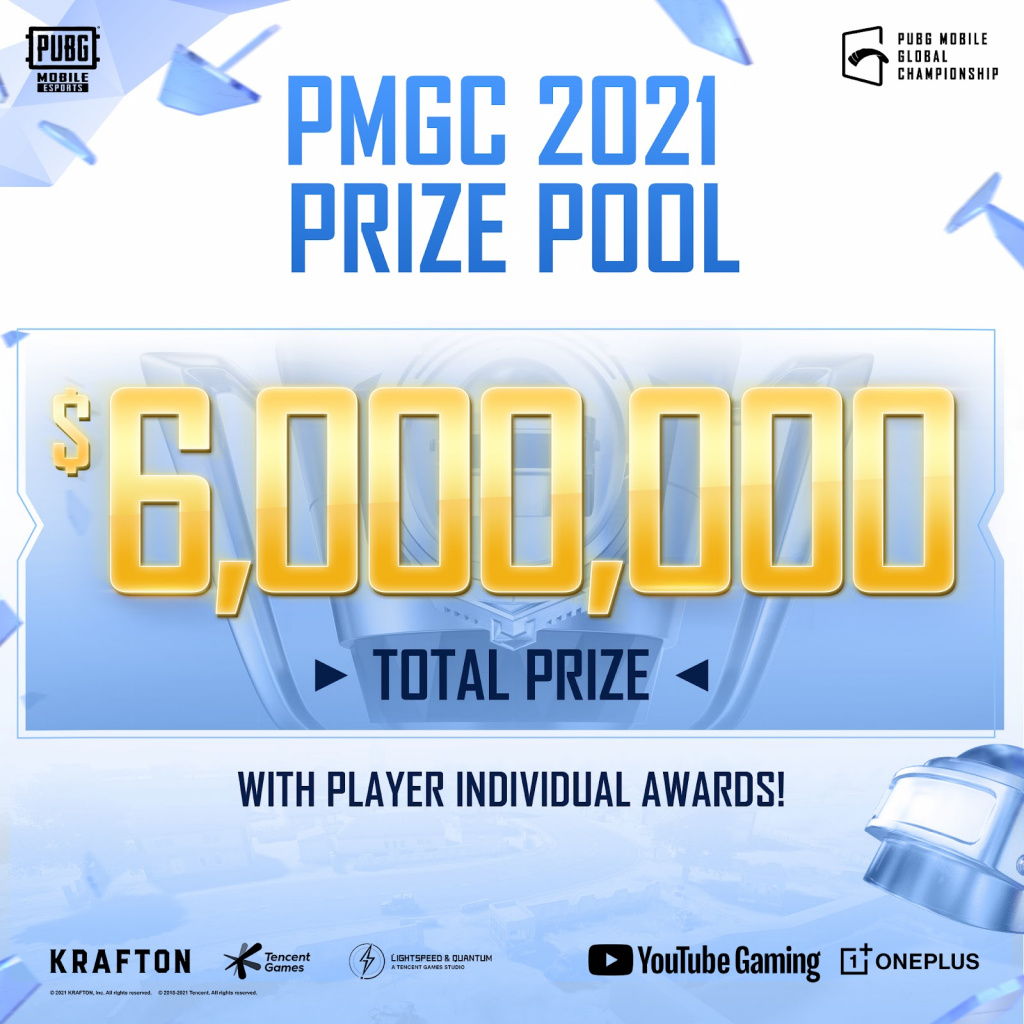 When the best PUBG Mobile teams from all over the world are competing, that's not just for glory and praise, of course.
With a whopping $1,470,000 USD on the line during the league stage, we are confident that teams will be highly motivated to show off the best of their skills and come out on top.
How to watch PMGC 2021 League Stage: Stream
Krafton and Tencent have partnered with Google to broadcast the PMGC 2021 league stage exclusively on YouTube.
The entire event will be streamed live on the PUBG MOBILE Esports official channel each day starting at 7 pm GMT +8 for PMGC East and 2 am GMT +8 for PMGC West.
In addition, 18 other local channels will also broadcast the event, featuring streams in 18 different languages.
Stay tuned to our dedicated PUBG section for news about the franchise, including PUBG: New State, as well as guides and much more.
Featured image courtesy of Krafton and Tencent.