The launch of PUBG: Mobile v1 on the 9th September ushered in what the developers described as a "new era".
Alongside the additions of new weapons, game modes and an updated Erangel map was something much more pressing to the community - a new and more exhaustive approach to combating cheating
With a flash everything has changed! ⚡

Check out the New Era today! 👉 https://t.co/O5Q4sryFFgpic.twitter.com/OskKmctTZV

— PUBG MOBILE (@PUBGMOBILE) September 9, 2020
It is an approach that, according to the developers, is already bearing fruit as they have announced that in the last week they have detected and banned over 2.2 million cheaters.
The developers broke down the types of cheats that have been detected. Out of the 2,245,936 accounts permanently suspended 
52% were using X-Ray Vision (wall hacks)
23% Auto-Aim Cheats (aimbots)
8% Speed cheats
6% Modification of character model
6% Modification of area damage
6% Other
These are promising signs for the mobile battle-royale, as cheating has been endemic in the game, even its burgeoning esport scene is plagued by hackers, most recently 11 Indian and 8 Pakistan teams (two of the game's biggest markets) were disqualified from the recent PMCO Fall Split after it was discovered they were using cheats.
From September 4th to September 10th, 2,245,936 accounts have been permanently suspended from accessing our game, out of which these are the reasons:

⬜ 52%: X-Ray Vision
⬜ 23%: Auto-Aim Cheats
⬜ 8%: Speed Cheats
⬜ 6%: Other pic.twitter.com/Qm9Eg1At6Q

— PUBG MOBILE (@PUBGMOBILE) September 11, 2020
The success of this revamped anti-cheat system has two main contributors, a renewed focus on detecting cheats a process which has seen two of the most common cheat software used in PUBG: Mobile being detected, with systems in place to stop them coming back.
As well as a machine learning approach to stop players using aim-assist, with the developers revealing they had introduced "20 detection methods" in recent times.
PUBG: Mobile introduce Video Review System
On top of that the developers revealed the new Video Review System, which works in a similar way to CS:GO's Overwatch, allowing players to watch replays and flag suspicious accounts, has also helped unmask some cheaters.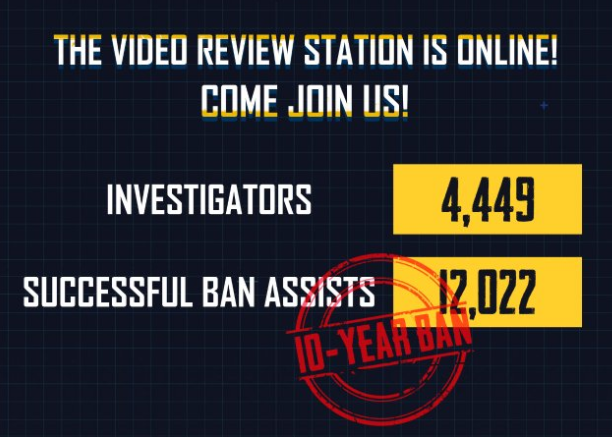 Over 4000 players have analysed replays so far helping ban over 12,022 accounts. These accounts, like those discovered by the automatic anti-cheats, have been banned for 10 years.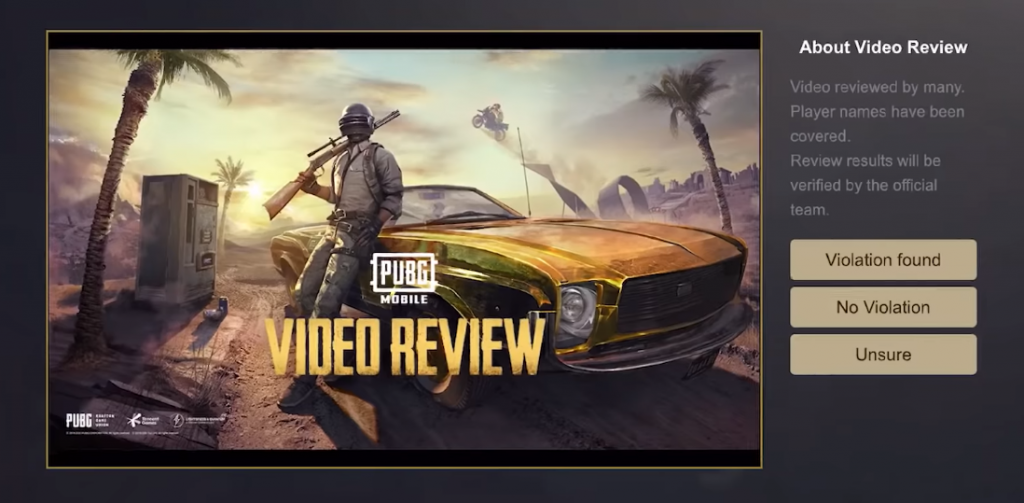 (Picture: PUBG Mobile)
It appears though that the developers are not resting on their laurels and are requesting that more players do their bit to keep the game safe. With this feature only making its way into the game with the v1.0 update expect even more bans coming from the Video Review System in the near future.