PUBG Mobile as an esports title has seen a massive rise in popularity. In 2020 so far, PUBG Mobile Esports has received 1 billion views and over 100 million hours watched according to a Press Release. This is over twice the viewership number of 2019. With this rise in popularity also comes a huge announcement. PUBG Mobile Esports will have a combined prize pool of 14,000,000 USD in 2021.
PUBG Mobile Esports 2021 prize pool & expansion
Announced by the Director of PUBG Mobile Global Esports, James Yang, revealed 2020 was a massive year for them, as they managed to get the biggest viewership number yet. Further, PUBG Mobile Global Esports has finished building a global esports ecosystem, from amateur to semi-pro and pro leagues, to the biggest event: the PUBG Mobile Global Championship.
More than 120,000 teams registered for the PUBG Mobile Club Open (PMCO) in 2020 for a shot at getting into the pro league.
Now, for the 2021 plans. PUBG Mobile Global Esports is expanding its global ecosystem to be "much bigger and broader" with expansion to new regions each with their own Pro Leagues, which will lead up to the global finals.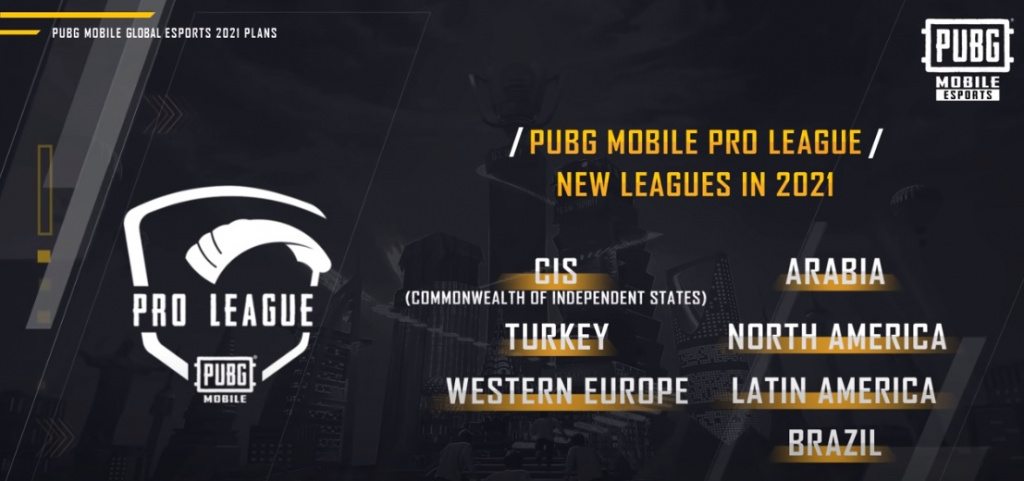 (Picture: PUBG M Global Esports)
With this expansion, PUBG Mobile Pro League will cover most of the world. There will still be two seasons over PMCOs and PMPLs with a PUBG Mobile Global Finals taking place at the end of 2021.
However, there will also be Invitationals throughout the summer. These Invitationals will come from pro teams in each of the regions. In short, PUBG Mobile Global Esports in 2021 will have many more tournaments for fans to enjoy, and teams to compete in. 

(Picture: PUBG M Global Esports)
With the increase in tournaments, PUBG Mobile Global Esports for 2021 will have a whopping $14,000,000 prize pool, which is almost three times the size of 2020.
PUBG Mobile Club Open Spring Split 2021 registration will start from 1st to 24th January 2021, and you can check out the landing page right now.