PUBG Mobile has revealed what to expect from the 1.0 update coming on 8th September, including a customisable interface and a number of gameplay improvements. 
Announced in a livestream (with an extremely excitable voiceover), PUBG Mobile is gearing up for a "new era" of the title - which has become one of the biggest mobile esports on the planet, with a particularly huge player base in eastern territories. 
This new overhaul includes improvements to the lighting system, environment textures and character models, while particles, smoke, air blasts, muzzle flashes and added scope interaction also aim to steer it towards a more realistic experience. 
The interface has also been switched around and divided into three distinctive parts, between social lobbies, playing the game itself and the in-game store. You can also customise the layout to your choosing. 
They also teased a special surprise will be included in the update, which is set to be revealed soon. 
A spokesperson for PUBG Mobile said: "We want to thank every single one of our players for joining us on our journey to the 1.0 launch. Throughout the design and development process we've been adamant on keeping the iconic PUBG Mobile IP and style, while we've continued to innovate to deliver the ultimate experience for mobile devices."
"Whilst this is the 1.0 launch, this is by no means the end of development. The new era of PUBG Mobile is a new beginning, and we have so many more exciting updates for fans which we will share soon."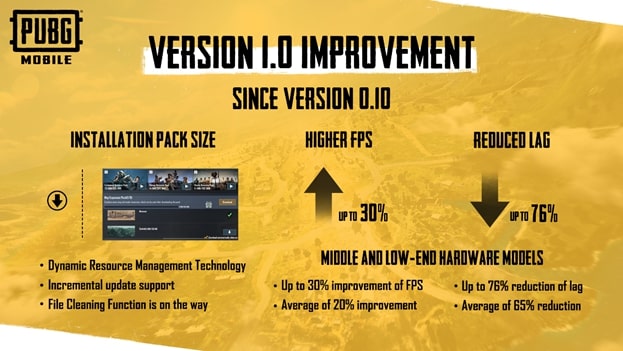 The update boasts better performance (Picture: PUBG) 
On the esports side, PUBG Mobile is also merging the PUBG Mobile Global League and World Championship into one big event, titled the PUBG Mobile Global Championship. 
The PMGC will boast their biggest prize pool yet for a single event of $2 million, and will see pro teams from Americas, Europe, South Asia, Southeast Asia, Middle East and China compete for the lion's share.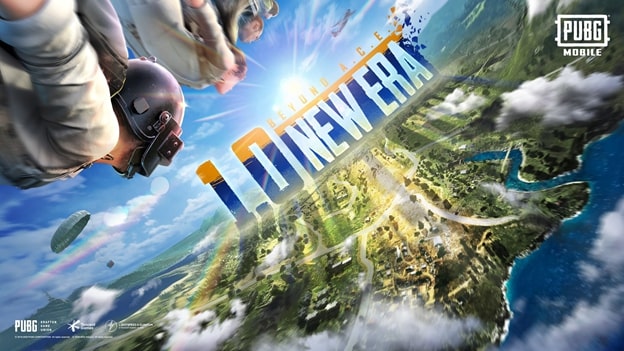 PUBG Mobile is set for a big update this September (Picture: PUBG) 
While they explained COVID-19 might prevent the championship from having an audience at the outset, the PMGC will start with Season Zero in late November across multiple studios, if it's safe to do so by that time. 
James Yang, director of PUBG Mobile Global Esports, said: "Following the success of PUBG Mobile World League Season Zero, we knew we had to come up with an idea that would raise the bar even higher and create something truly extraordinary to close out the first year of our new esports program.
"2020 has been a huge challenge for everyone, and we hope to bring positivity and encouragement to the world through gaming and esports. We wanted to invite more regions than ever before to create a spectacular, highly competitive event for players and the community to enjoy around the globe."
The PUBG Mobile World League Season Zero concluded last month, achieving a peak concurrent audience of 1.1 million and over 40 million total hours watched - breaking records for the game's highest viewership yet. 
PUBG Mobile's 1.0 update will launch on 8th September, while the Global Championship Season Zero begins in late November.