Heung-min Son, a professional footballer who plays as a forward for the Premier League club, Tottenham Hotspur, and the South Korea national team, has just partnered with PlayerUnknown's Battlegrounds to bring a special event called "Lucky Sonny".
The event was first teased two days ago with a short video.
Son joins the PUBG universe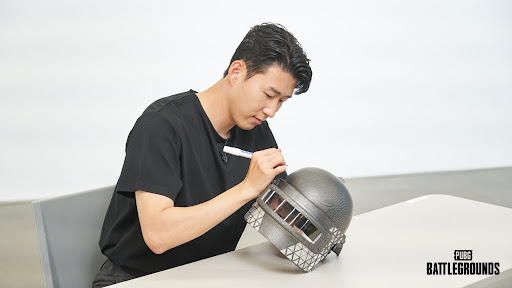 The rules of the adventure are simple. Every day, players will be given four tasks, which they need to complete.
For every job carried out, they will be rewarded special points, which will be tradeable for rewards of their choice.
The tasks that will need to be done will, for example, be to reach the top 20 or to survive 30 minutes in a single match (survival time spent spectating your teammate's will count as well).
For 100 hundred points, players will be able to obtain 4 Contraband coupons. For double the price, you will be able to buy 10 of them.
The cherry on top: Son Heung-min Helmet
The real prize is the Son Heung-min Helmet (Level 3), which costs 700 hundred points.
The skin has an autograph of the footballer himself, but that's not all. Five players (4 from Steam/Console, 1 from Kakao), who decide to purchase the item, will be drawn as winners and presented with a real Level 3 Helmet signed by the Korean. The results are planned to be announced on August 11th on the game's official site.
The event has been already launched on the official game servers and will last until the 3rd of August on PC and Console.
Don't forget to check out our dedicated PUBG section filled with guides, news, esports and much more for the franchise.