To many players' relief, Pokémon Brilliant Diamond and Shining Pearl introduced a plethora of Fire-types.
In the previous Diamond and Pearl games, there were only two Fire-types available throughout the entire main story: Ponyta and Infernape. Essentially, if players didn't pick Chimchar as their starter, their only other option was Ponyta. 
Luckily, in the Sinnoh remakes, this is no longer the case. There is a myriad of Fire-types available, such as Houndoom and Magmortar. However, there's also the option of sticking with the norm and using Ponyta. Of course, Ponyta doesn't truly become strong until it eventually evolves into Rapidash. If you want to make Ponyta the best version of itself, keep reading below in order to learn how to evolve Ponyta into Rapidash.
Evolving Ponyta in Pokémon Brilliant Diamond and Shining Pearl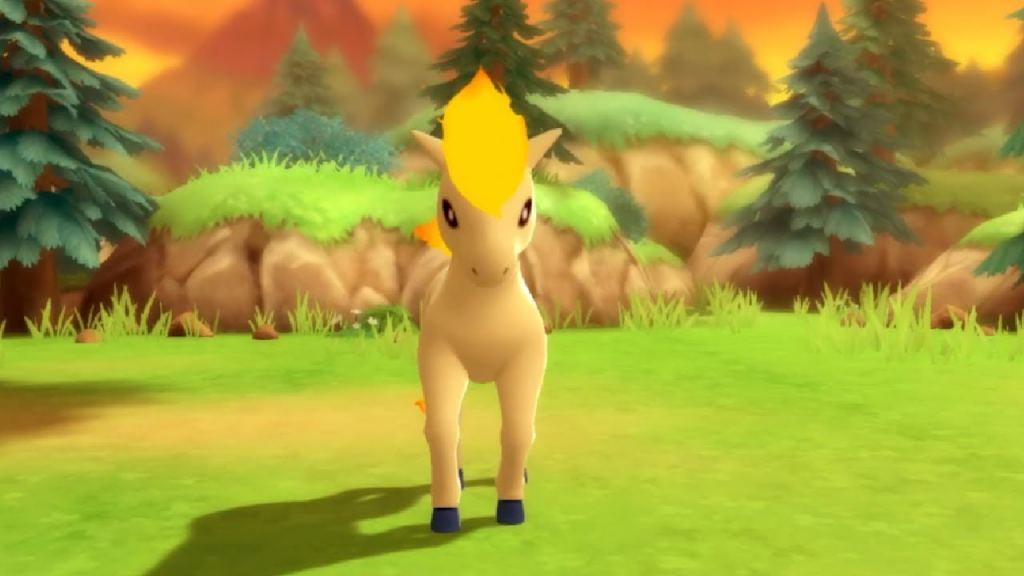 Unlike many other evolutions in Pokémon Brilliant Diamond and Shining Pearl, Ponyta doesn't require any complicated levelling method or to be holding an item to evolve. Instead, all you need to do is reach level 40 with Ponyta. At this point, it will evolve into Rapidash, one of the best Fire-types in the entirety of Sinnoh. 
Of course, the first thing you will need to do is to catch Ponyta, and then start levelling it.
In order to catch Ponyta, you can either head into the Grand Underground, in Sandsear, Typhlo or Volcanic Cave, or head to the following routes: 
206

210 South

211 East 

211 West 

214 

215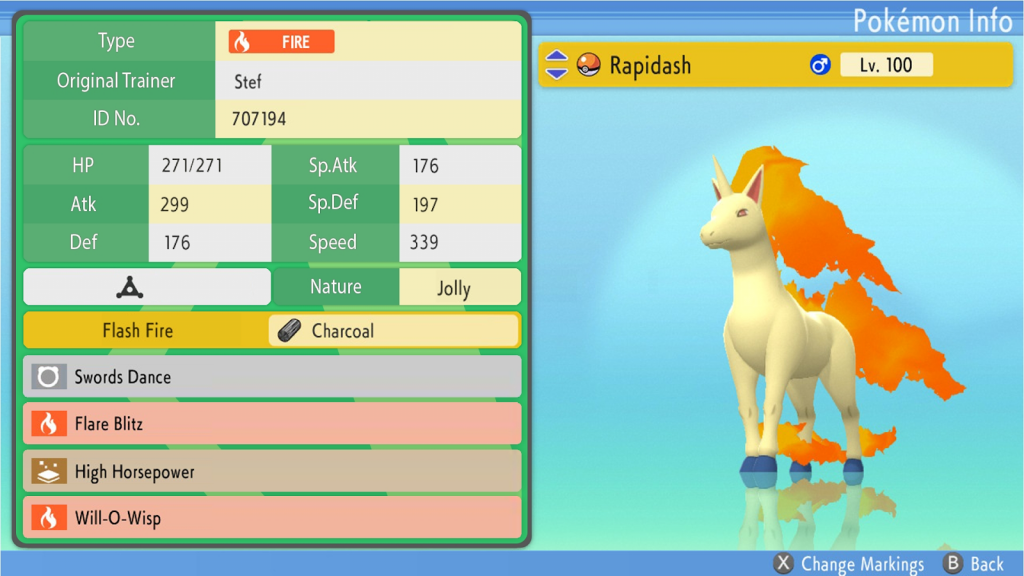 Once you have Ponyta, you can start training it to level 40 to get your Rapidash. You can also use Ponyta's Flame Body hidden ability to hatch eggs faster, which you can read about in a previous article.
And there you have it that's how you evolve Ponyta in Pokémon Brilliant Diamond and Shining Pearl. Have fun playing the game and good luck!
Be sure to check out and follow our dedicated Pokémon section to get the latest news, guides, leaks, update announcements and more.
Featured image courtesy of Nintendo / The Pokémon Company.