Unlike some other recent Pokémon games, Pokémon Legends Arceus leans heavily towards a more traditional RPG, where you will need to take care of a lot of aspects.
One of those aspects is cash, and you will need heaps of it, especially later in the game. Unfortunately, earning money in Pokémon Legends Arceus is not an easy thing to do.
We are exploring the ancient history of the Pokémon universe, times when PokéCenters and trainer battles were not available and thus we need to find alternative sources of steady income.
Luckily, there are a few ways how you can earn money fast in Pokémon Legends Arceus, so let's jump right to it.
How to get money fast in Pokémon Legends Arceus?
While there are many ways to earn variable amounts of money in Pokémon Legends Arceus, we will not list all of them here, instead, we will focus on the fastest and more consistent ways to get cash.
Pokémon Legends Arceus has several items that are basically just valuable "trash" items, that is, their only purpose is to sell them for money as they have no other gameplay value.
Farm Space-Time Distortions
Star Pieces will earn you by far the biggest amount of money. You will initially need to invest 10,000 Pokédollars in order to get the crafting recipe for Star Pieces, but that will quickly pay itself off and then start bringing you piles of money because each Star Piece sells for 5,000.
In order to craft a Star Piece, you will need the following materials:
3 Red Shards
3 Blue Shards
3 Green Shards
1 Bag of Stardust
You can find bags of Stardust all around the map on the ground, they look like tiny sparkling greenish heaps. Just throw a Pokémon at it to get materials and Stardust.
But the real gold mines are Space-Time Distortions, and they are your ticket to becoming grossly rich really fast. These Space-Time Distortions are rifts that appear randomly alongside a special Pokémon and an abundance of valuable shards (all three types). The best thing is that you don't even need to battle this special Pokémon, just run around and grab as many shards as you can before the rift closes.
Make sure not to miss even a single Space-Time Distortion, and you will soon find yourself swimming in money as you will have a bunch of Star Pieces to sell.
Farm Alpha Pokémon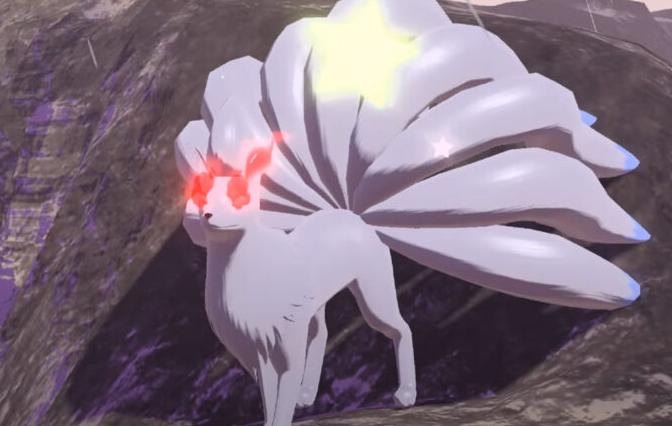 Another great method to earn a lot of money is by farming as many Alpha Pokémon as you can to get high-value items, which you can sell for cash.
The great thing with Alpha Pokémon is the fact that they always spawn in the same areas, which means that you can reliably find them and farm them. They are bigger and tougher to beat compared to their normal versions, but once you find the perfect tactic you can farm them for days.
Beat an Alpha Pokémon, teleport to Jubilife Village as sell stuff to merchants, go back to the same area for another Alpha Pokémon to spawn, rinse and repeat.
And there you have it, in our opinion, these two methods are the most efficient ways to quickly earn big amounts of money in Pokémon Legends Arceus. Do you have any better tactics? Share with us in the comments!
Featured image courtesy of Nintendo / The Pokémon Company.