The
Pokémon
franchise has had many iconic mascots since its release, which has become both internet phenomena and a flagship for many of its games. Pikachu, Eevee, and Charizard are just a few of that bunch, however, one singular Pokémon has transcended both memes and media since its debut in the fourth generation.
We are talking of course about Bidoof, the little Plump Mouse Pokémon with nerves of steel, being more agile and active than it appears. Bidoof has become a sensation of such a level, it has gone from being a mere Pokémon to being seen as a god-like Arceus for many players.
Bidoof Breakout: All details revealed
To celebrate this, Niantic has announced a new event where for the first time, Bidoof will be the protagonist appearing massively during a whole week, so you better be prepared for this Bidoof Breakout.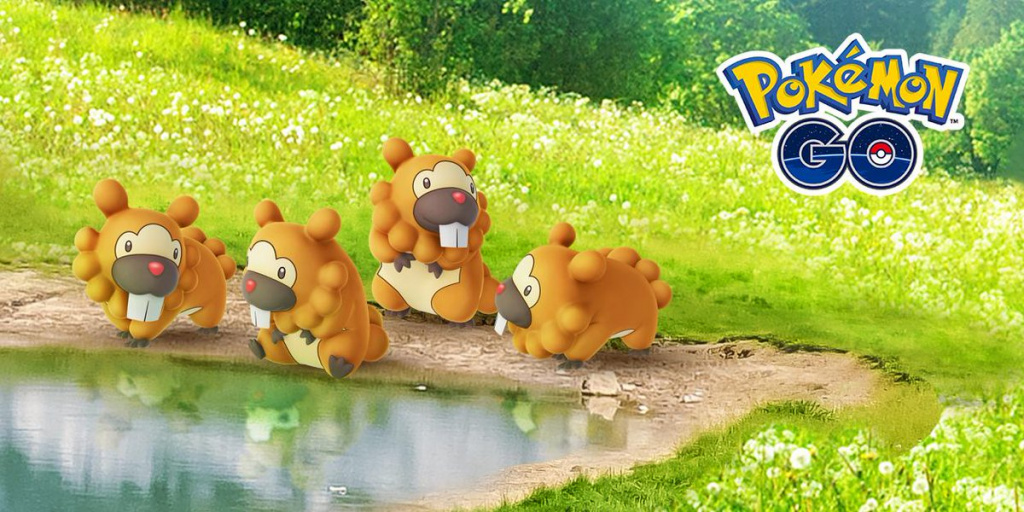 (Picture: Niantic / The Pokémon Company)
As for the featured Pokémon, of course it's just gonna be Bidoof. The Plump Mouse Pokémon will be appearing more often in the wild, in raids, and in encounters after you complete the event-exclusive Field Research.
According to the details of the event, the rate at which Bidoof will be appearing in the wild will increase over the course of the event, so don't be scared if your map is fully covered with Bidoof all around you. And if you're lucky enough, you might even encounter a Shiny Bidoof.
During some days of the event, some special Bidoofs will start appearing with moves these Pokémon cannot normally learn. Take a look on these dates below:
25-26th June: Shadow Ball
27-28th June: Thunderbolt
29-30th June: Ice Beam
Afterwards, on 1st July, players can use a Charged TM to teach Bidoof any of these attacks. And once the event ends, you can use an Elite Charged TM to do the same. To top it all, if you evolve Bidoof anytime during the event, you will get a Bibarel with the move Hyper Beam.
Bidoof Breakout: Dates and Bonuses
(Picture: The Pokémon Company)
For the special tasks, Team GO Rocket will be around again turning more Bidoof into Shadow Pokémon, so it will be your mission to fight against them and save those Bidoofs. Another mini-event will also occur on 28th June, so stay tuned for new updates.
Finally, players will be able to get Bidoof Gift stickers from spinning PokéStops and opening Gifts, while different in-game bonuses will be available throughout the event, with 2× Catch XP on 25-26th June, 3× Catch XP on 27-28th June, and 4× Catch XP on 29-30th June.
The Bidoof Breakout will be available in Pokémon GO from 25th June to 1st July.
Don't forget to check our dedicated Pokémon section for more news, guides and big announcements to come.