Pokemon GO announced
Mudkip Community Day for April,
but Mudkip will not be the only Pokemon to receive a celebration this month. The normal-and-fighting type Pokemon Stufful will join Mudkip in this month's Community Day celebrations.
Here's the schedule, bonuses, and special research planned for Stufful Community Day.
Pokemon GO Stufful Community Day - Schedule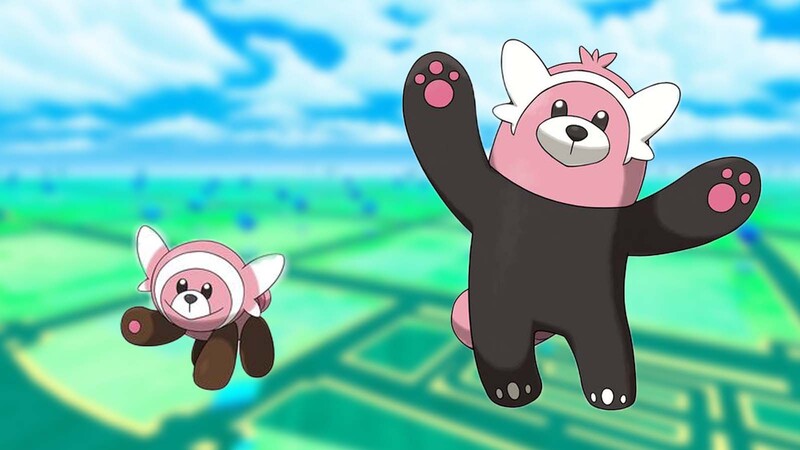 Pokemon GO Stufful Community Day will celebrate the Flailing Pokemon, Stufful. As with all Community Day events, the titular Pokemon will appear more often, so keep an eye out for more Stufful in the wild. 
Trainers who evolve Stufful into Bewear during the event or up to two hours afterwards can teach Bewear an exclusive attack, Charged Attack Drain Punch.
Players can pay $1 to participate in the Stufful Special Research story, Strong Stuff.
The event will take place for three hours, on 23rd April 2022 from 2:00 p.m. to 5:00 p.m. local time.
Pokemon GO Stufful Community Day - Bonuses
With Pokemon GO's Stufful Community Day comes the following bonuses:
Pokemon GO Stufful Community Day - Event Bonuses
3x Catch XP
2x Catch Candy
Lure Modules activated during the event lasts three hours

Incense activated during the event will last for three hours

1 extra special trade can be made during the event and two hours after the event (maximum of 2 for the day)
Trades made during the event and two hours after the event will require 50% less Stardust
Players who take multiple snapshots on the day of the event will receive an additional mystery bonus.
Cute and powerful, Stufful will appear during April's #PokemonGOCommunityDay!

Stufful, the Flailing Pokémon, is making its debut in Pokémon GO, and if you're lucky, you might encounter a Shiny one! ✨

📝 Learn more here: https://t.co/wlTU3mgGHnpic.twitter.com/fSumuQxaAU

— Pokémon GO (@PokemonGoApp) March 23, 2022
Pokemon GO Stufful Community Day - Group Play Bonuses
Pokemon GO players who team up with other trainers will be able to rake in additional group play bonuses:
If enough Pokémon are caught by trainers from a single Lure, the 3× XP bonus for catching Pokémon near the Lured PokéStop will be increased to 4× XP for 30 minutes .*
* This bonus will not stack with the base 3× catch XP bonus and will instead replace it for the duration.
Pokemon GO Stufful Community Day - Event Bundles
In addition to the bonuses and special research, Pokemon GO has created two event bundles allowing players to purchase useful items for cheap. 
There'll be a special one-time-purchase Community Day Box available for 850 PokéCoins, featuring 15 Ultra Balls, 15 Pinap Berries, 1 Elite Fast TM, and 1 Remote Raid Pass.
A bundle containing 30 Ultra Balls will be available in the shop at no cost. 
Trainers will also be able to obtain Stufful-themed stickers for free by interacting with PokéStops and opening Gifts, or for a small price from the in-game shop.
Interested in more Pokemon GO news? Check out our dedicated Pokemon GO section for more!
Featured image courtesy of Pokemon GO.