The mysterious operator Nøkk has always covered her face, making headgear for the operator a tricky thing to create. However, the Siege developers have certainly found a creative way, bringing a new legendary cosmetic to the game which masks Nøkk's appearance with the head of a mop.

(Picture: Ubisoft)
The Mop Head cosmetic not only looks fantastic, but it also comes with a full Hygienic Gear uniform for Nøkk, which can be equipped for the ultimate janitorial appearance. Whilst some fans complain that the skin is more of a joke than an actual cosmetic set, Siege's development team isn't opposed to occasionally injecting humour into the otherwise serious title.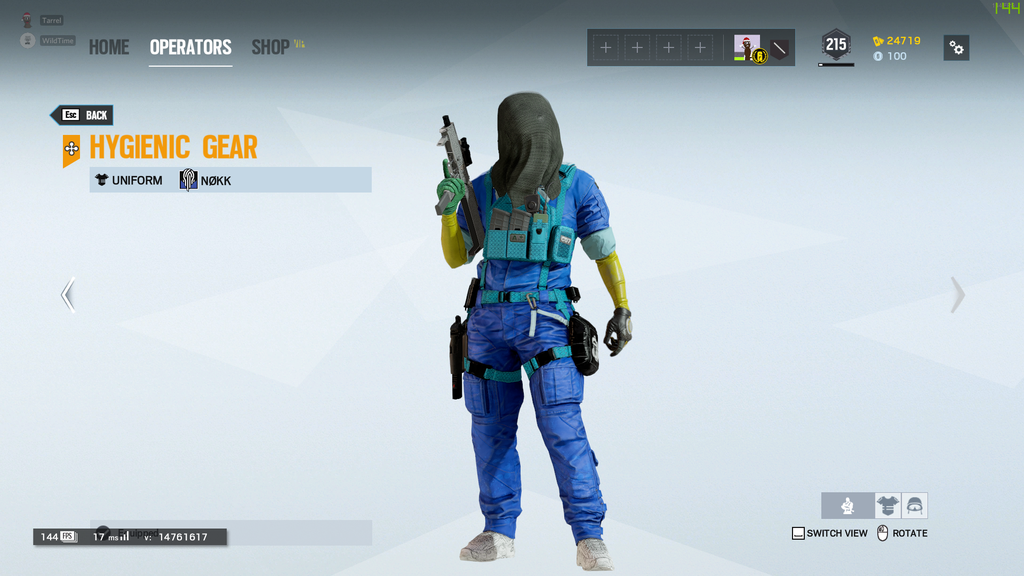 (Picture: Ubisoft)
The Mop Head headgear and Hygienic Gear uniform are so far only obtainable via Alpha Pack drops, so players are going to have to win matches to be in with a chance of getting their hands on the new items.
The Mop cosmetic was actually leaked last month, as part of a collection of data mined cosmetic items. Now that Mop Head is confirmed to be in the game, it's like that many of these leaked skins will also be found in Alpha Packs.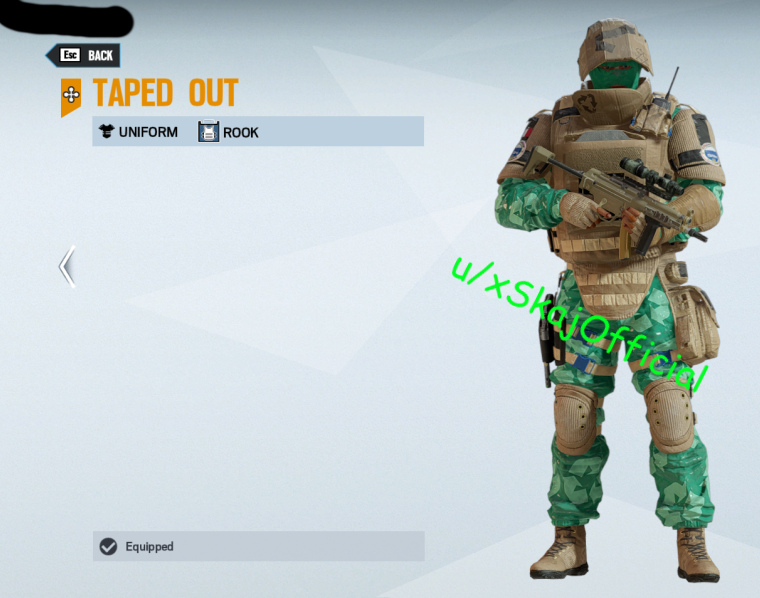 (Picture: u/xSkajOfficial)
Already, Rook's Taped Out uniform, which gives the operator a cardboard theme, has been discovered, as eager fans attempt to be the first to find each new item. Other leaked skins include a horrifying puppet set for a number of operators and some medieval knight skins which fans are itching to get their hands on.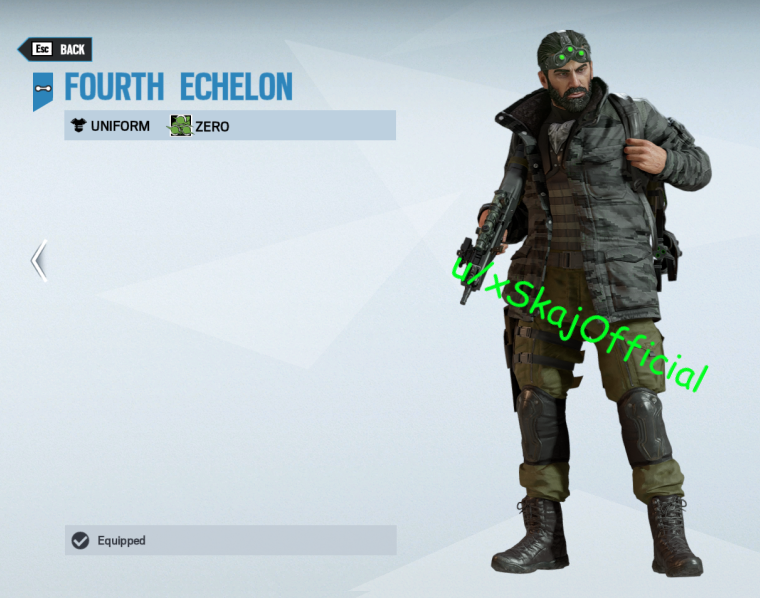 (Picture: u/xSkajOfficial)
The newly-released Sam Fisher also has a couple of new skins, with his trademark Splinter Cell goggles making a return. It's good to see the iconic video game character back in action, and even better to see him looking just as we remember him.