Following the fantastic
Six Invitational 2021
tournament, Ubisoft has announced the next Rainbow Six Siege Major, which will take place in Mexico. Just like the Six Invitational 2021 which took place in Paris earlier this year, the Six Major August 2021 will be a LAN event but without external media or a live audience. Here's what we know so far about the Six Major August 2021.
Six Major August 2021 location & safety
In a new post on the Ubisoft website, the publisher officially announced the location of the Six Major August 2021 as Mexico. That's a huge country, and no additional information on the exact venue has been revealed at the time of writing.
Not that it really matters which venue the Six Major August 2021 will take place in, as there will be no live audience or external media allowed at the LAN.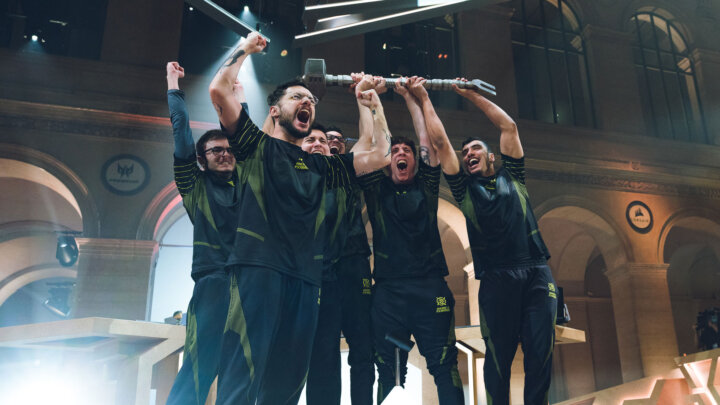 Ubisoft explains the safety precautions of this LAN event: "Following health organizations and local authorities' guidelines, the Six Major will be a LAN event with no on-site audience and follow strict sanitary measures. Our teams are hard at work finalizing event details, and we look forward to sharing more information about the city and venue soon.
"With the well-being of pro players, staff, and partners as our main priority, we remain steadfast in our commitment to deliver gold-standard safety measures. We have been closely monitoring the evolution of the pandemic around the world as well as local regulations and travel restrictions. We will continue to monitor the ongoing situation for changes and to ensure appropriate actions are taken."
Six Major August 2021 - Schedule and prize pool
While there's no exact start time for each day of the tournament just yet, Ubisoft has confirmed that the Six Major August 2021 will run from 16th to 22nd August.
The prize pool is set at 0,000 with the exact distribution currently unknown but we expect the winner to get the lion's share.
Teams competing in the Six Major August 2021
The teams for the Six Major August 2021 have not yet been confirmed. With Stage 2 currently underway, the sixteen teams still need to be decided.
However, we do know there will be four teams competing from each of the following regions.
North Amerca
Latin America
Asia Pacific
Europe
Once the Stage 2 leagues are complete, we will know exactly which teams will be competing in the Six Major August 2021 tournament.
How to watch the Six Major August 2021
You will be able to catch all the Six Major August 2021 via the official Rainbow Six Esports Twitch channel, and via YouTube.
We've embedded the Twitch channel below for your viewing convenience.
Before the tournament kicks off in August this year, we will provide our Rainbow Six Siege esports fans with a complete viewer's guide, featuring all the must-know details.
Don't forget to check out our dedicated Rainbow Six Siege section for news, patch notes, esports and much more.