Ellis "GiG" Hindle is a UK-born Rainbox Six Siege coach, currently serving for the Singaporean pro esports team, Invictus Gaming since June this year. He previously served as a coach for the Ukrainian pro team, Natus Vincere (Na'Vi), in 2019 before joining Giants Gaming in Q1 2020. This team was later acquired by Invictus Gaming early this year.
On the 11th of June 2021, it was reported, via official police correspondence, that GiG had been arrested by the Greater Manchester Police Department for the assault of his now-former partner, Aimee Southern. According to these reports, the abuse had persisted for about 2 years.
Aimee Southern released a public statement on Twitter
In a TwitLonger statement released by Aimee Southern on the 29th of April 2021, GiG was accused of multiple accounts of physical assault, verbal abuse and attempted rape, citing that GiG would "pressure [her] into sleeping with him" and "shout at [her] for not engaging in any sexual activity [with him]". 
She further added that GiG "physically dragged [her] to the floor by [her] wrists in an attempt to stop [her] from leaving him", adding that he tried to "force [her] to have sex with him after [he] repeatedly yelled at [her]", saying demeaning things that would make her feel "worthless and crap about [herself]".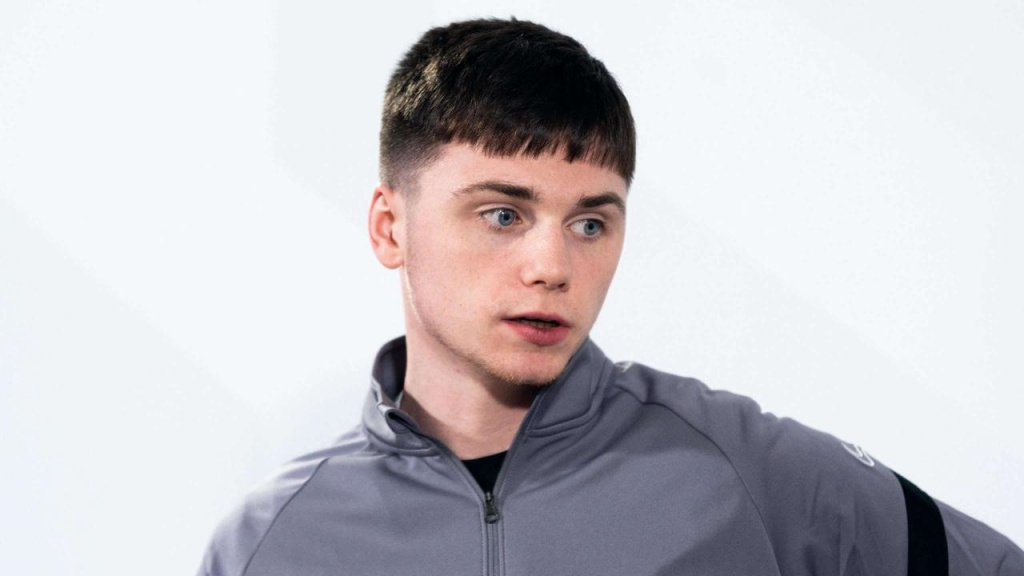 The statement also accused GiG of engaging in explicit messaging with several underage girls, citing "the age for these messages [was] 18+ in the UK and I can confirm that these girls were 16 and he fully knew that".
GiG arrested by the Manchester Police
Southern later Tweeted that GiG was apprehended on the 11th of June 2021, which was subsequently verified by a third-party news source, via police correspondence. According to a police report offered to the source, GiG was "arrested on suspicion of assault" and has "since been released on bail, pending further enquiries".
My abuser has been arrested and is being prosecuted for his actions. We're finally getting justice!! ❤️ https://t.co/rlwFTaL9as

— Aimee southern (@southern_aimee) June 14, 2021
GiG has maintained that he is innocent, citing that he has "proof none of this is true and will show [his] side in due course". He did, however, admit that he "cheated and spoke to [Aimee] like s*** at times", but added that "that's as far as it [went]".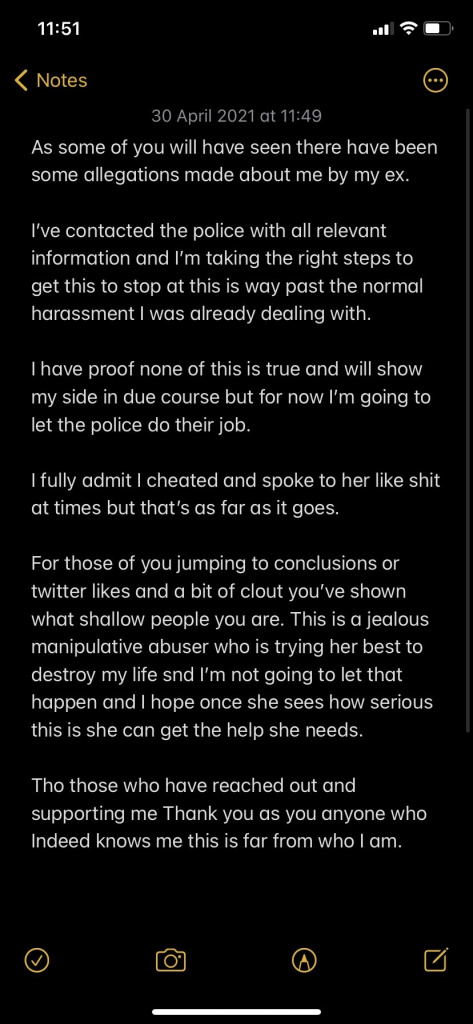 He later added in a follow-up tweet that "[he is] not going to start saying x y z publicly cos there's nothing to gain from that", adding that we have "only seen one side [to the story]".
As I said on April 30th im not going to start saying x y z publicly cos there's nothing to gain from that.

The police are dealing with the situation correctly and come July 9th ill know exactly the outcome.

Thats all to say about it from me but you've only seen one side :)

— iG | Gig (@Kid_Giggy) June 23, 2021
Despite the allegations surfacing during the Rainbow Six Invitational, GiG was not prohibited from competing at the event. An Invictus Gaming (or rather, Giants Gaming) spokesperson said: "the police are attending testimonies and gathering evidence. Until the opposite is shown, we are going to lead a normal life".
At this present moment, the allegations appear to be quite serious and a police investigation is underway. We expect that further developments on this story will surface as more evidence is collected and we endeavour to update you accordingly. 
Are you looking for Rainbow Six Siege news, leaks and updates? You're in luck. We have an entire dedicated section right here on the GINX website.
Header image via SiegeGG.