The release of Tom Clancy's Rainbow Six Extraction is inching closer, and fans of the popular tactical shooter franchise can't wait to play the next game in the ever-expanding series.
Rainbow Six Extraction, a spin-off of Rainbow Six Siege, will see players joining forces with their friends or other players online to infiltrate alien-infested locations and complete various objectives in order to successfully finish their missions.
These missions, known as "incursions", are the core gameplay experience in Rainbow Six Extraction, and they consist of three interconnected sub-maps where players will be tasked to complete three randomly selected objectives up from twelve available.
Being a spin-off of Rainbow Six Siege, players will take the roles of one of the 18 operators from Siege, which have now formed the Rainbow Exogenous Analysis and Containment Team (REACT) in order to contain the alien threat known as Archæans.
It looks like a lot of fun to play with your friends, but what if you play on Xbox Series X/S and your friends have the game on the PS5?
Does Rainbow Six Extraction have crossplay?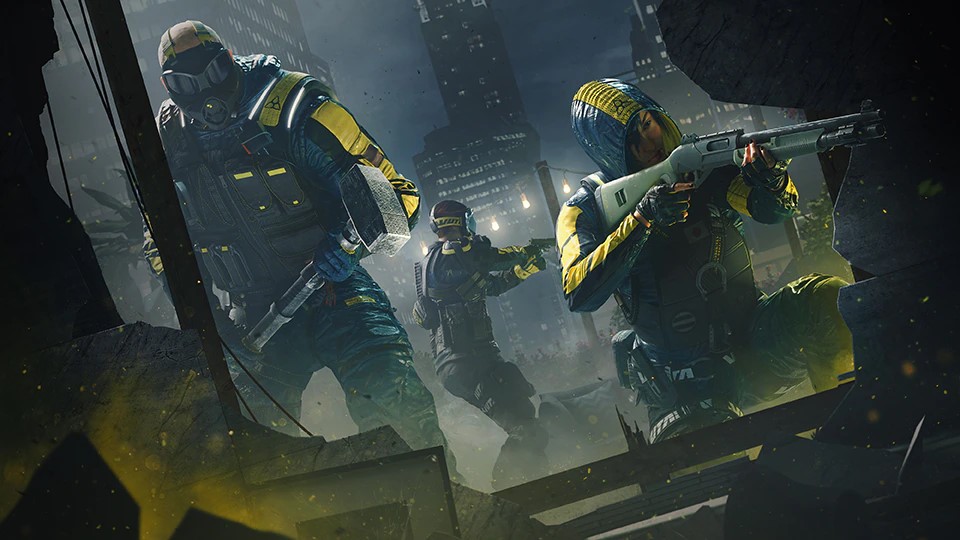 Rainbow Six Extraction is set to be released for PC, Xbox One Series X|S, Xbox One, PS4, PS5, Stadia, and Amazon Luna on 20th January 2022.
It's clear that Ubisoft wants to reach as many players as possible, releasing the game on almost all major platforms aside from the Nintendo Switch.
With Rainbow Six Extraction being on so many platforms and focused on a multiplayer co-op experience, players are naturally wondering if they will be able to play the game with friends and other players who own the game on other platforms.
And we have good news in this regard! It has been confirmed that Rainbow Six Extraction will have full crossplay support, which means you will be ably to play freely with players across all platforms, both with friends and other people online.
You will be able to play between current and next-gen consoles, Ubisoft Connect, Epic Games Store, and cloud streaming services without any hurdles or special settings.
Does Rainbow Six Extraction have cross-progression?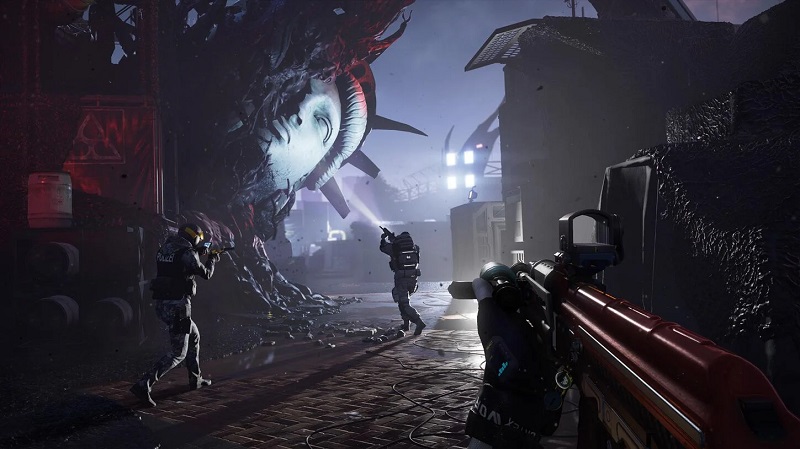 Just like crossplay, the game will feature full cross-progression and cross-save support. This means that all your content is connected to your universal Rainbow Six Extraction account, and you can use that account to access Rainbow Six Extraction on any platform where the game is available, and all your progress, content, unlocks, achievements and other stuff will wait for you there.
Cross-progression support is available not only between different platforms but also between current and next-gen consoles.
And there you have it, now you know all you need to know about Rainbow Six Extraction crossplay and cross-progression.
Featured image courtesy of Ubisoft.