The worst kept secret in recent times by the Rainbow Six Siege developers, Operator Aruni will soon debut in the tactical shooter, a highly anticipated character by the fans due to all the ability leaks that have occurred in the previous weeks. 
Ubisoft decided to continue teasing fans with a quick reveal trailer that pointed at 8th November as the date in which they would get an in-depth look at Aruni, but as we've said, we already know lots of information about the Operator.
Rainbow Six Siege - Who is Aruni?
Detailed in an official blog post, Aruni's backstory tells us that a horrific injury almost claimed her life, retiring from the Royal Thai Police to focus on her rehabilitation, which has now been completed.
The bit of lore also gave us a hint about her abilities by mentioning that "she's also got a clever piece of tech that slows enemies down and restricts where they can go."
So, what's that referring to? Let's take a look at...
Rainbow Six Siege - Aruni abilities and weapons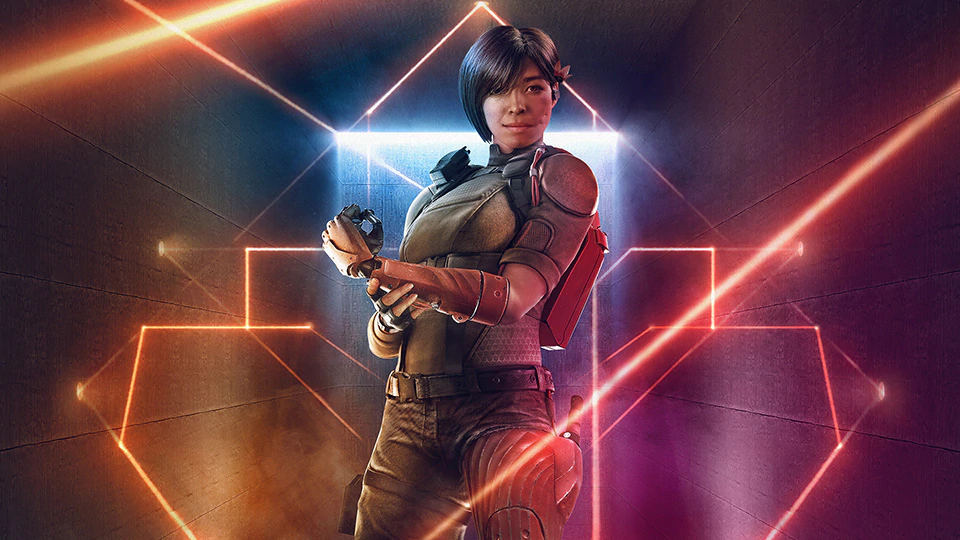 First off, showcased on the teaser is her Surya laser, a nifty device that shields a door and most likely blocks the path for attacking Operators. It has not been confirmed whether it does damage or simply denies entry, so we'll keep you updated on this when the full reveal happens.
Her weaponry, if we were to believe leaks that happened in June, includes  the Mk 14 EBR rifle and the P10 Roni pistol as part of her arsenal, making her equipped for all kinds of engages withing Siege.
Rainbow Six Siege - Aruni release date
As of right now, there's no official release date for Rainbow Six Siege's 54th character, as Operation Neon Dawn is still a mystery for fans yet to uncover. 
Expect more news to come in the 8th November reveal of Aruni, including a complete look at everything Operation Neon Dawn has to offer for the future of Rainbow Six Siege.