Fans of Rainbow Six: Siege and Siege esports rejoice! Ubisoft has announced the return of Twitch Drops with players able to earn Siege Esports Packs by tuning in to any of the Stage 1 Regional Leagues that make up part of the 2021 Season.
By watching for a set amount of time, players will earn Siege Esports Packs, each pack contains one reward and there are 32 in total to be earned and include charms, weapon skins and more.
Players can earn a pack for every four hours watched, with a weekly cap of 3 packs per viewer. The rewards are able to be used on all five platforms the game is on which includes: PC, PS4, PS5, Xbox One, and Xbox Series X, and interestingly you don't even need to have the game to earn them. 
Here is how to do it.
Siege Esports Packs 2021 Twitch Drops: How to
The first thing you will need to do is link your Twitch and Ubisoft account.
Head to https://drops-register.ubi.com/ and link your account and opt into the drops feature.
Players will then need to claim their packs manually from the Inventory page on Twitch. This option will only appear 24 hours after the end of that weekend's games.
Earned Siege Esports Packs will then appear in-game up to 48 hours after claiming.
Viewers will receive a pack for every four hours watched, with a weekly cap of three packs per viewer.
Watch time will be reset each.
Twitch drop-enabled channels
All official Rainbow 6: Siege channels have Twitch Drops enabled with each region and localisation represented.
Rewards
Each Siege Esport Packs contains one item with 32 possible rewards inside.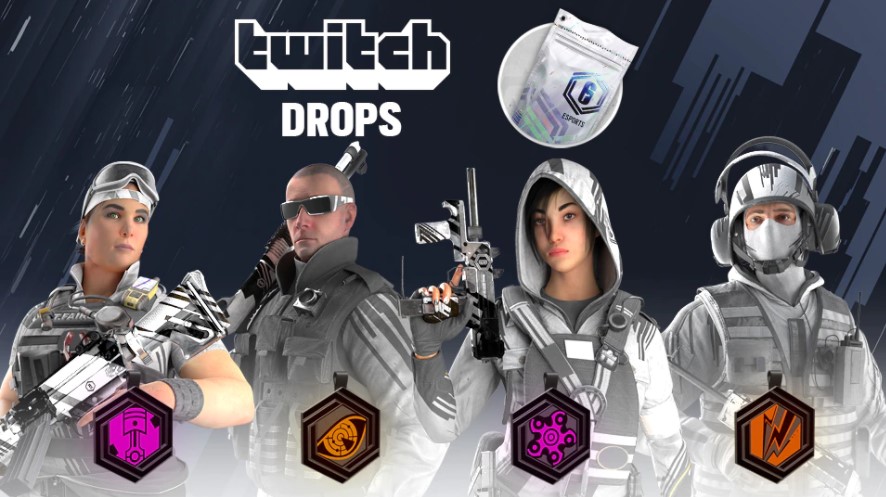 (Picture: Ubisoft)
Sixteen of these are from the previous rounds of packs and sixteen are new for the 2021 season.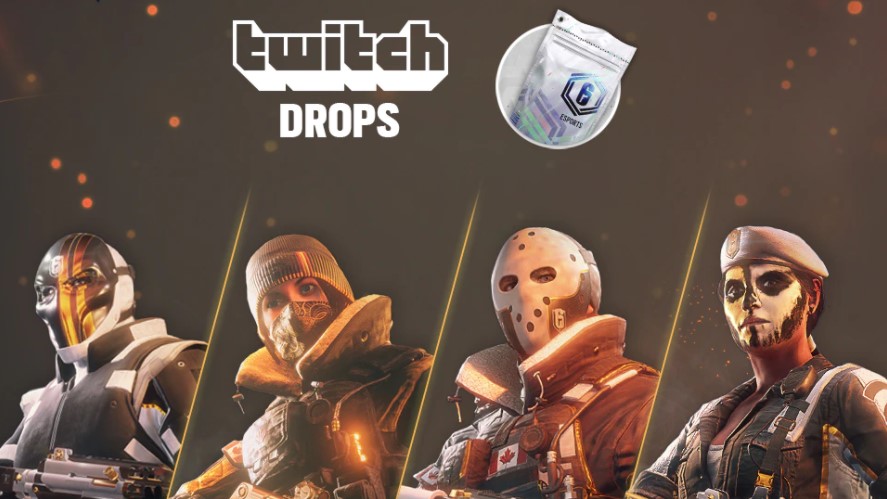 (Picture: Ubisoft)
It should be noted that duplicate item drops are possible.