Tomorrow sees the start of the biggest tournament in the
Rainbow Six: Siege
esports calendar, the
Six Invitational
, the culmination of a year of regional events, 18 teams have made their way to Paris to compete for the title of world champion.
The fact that the event is going ahead at all, as the world slowly opens up after near worldwide COVID-19 suppressing lockdowns, is a testament to the desire to give these teams the opportunity to test themselves against the best and finish the season as it was intended.
It obviously wasn't going to be without its troubles though, international travel is a logistical nightmare with different countries having a myriad of restrictions being placed on those leaving and arriving. It's such a situation that has already cost two teams their place.
For the teams that have arrived in France from all corners of the globe, you can only imagine the relief they must be feeling, the improbable made reality, all because the players are effectively living and playing within a bubble, and outside of training and playing the games, they will reside in their hotel rooms with meals delivered to their door.
And you might be thinking: that doesn't sound too bad... playing pro Siege, being fed in a French hotel, what's not to like? 
But you'd be wrong, pictures shared by a number of North American players show sub-standard meals and mouldy fruit being served up to the players and it's beginning to cause quite a stir on social media.
Pictures shared by Gabriel "LaXInG" Mirelez and Evan "Yoggah" Nelson of Oxygen Esports show a mouldy orange and a breakfast that amounts to a slice of cheese, a slice of ham, a boiled egg, and a small baguette.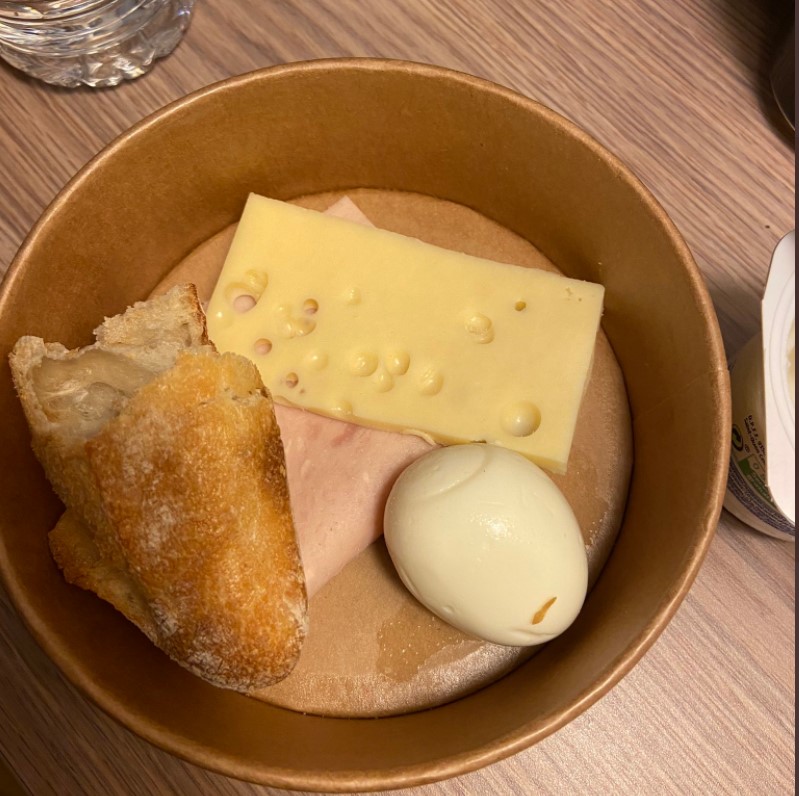 (Picture: Twitter/LaXInG)
LaXInG, who has been documenting his food since he arrived in France and has found the hotel's free quarantine meals lacking, complaining at one point of receiving "3 kinds of bread" for breakfast.
LaXInG would later go on to share the hotel's menu, asking his followers who would possibly pay the price asked for a toasted ham and cheese sandwich.
The complaints drew the attention of recently retired pro, Niclas "Pengu" Mouritzen who suggested that North America had lost the "mental game" at the Six Invitational over the food situation.
"If you can spend hundreds in shoes, bags, and clothes, surely you can splurge on room service to be comfortable at a multi-million dollar event," wrote Pengu.
It wasn't a take that many agreed with, not least Spacestation Gaming's analyst Luke "Luke" Slota who, while not there in person, suggested players are "starving" and suggests that if it continues the tournament will "go down as a joke".
Troy "Canadian" Jaroslawski, another North American star, responded with his view on this whole situation, saying that mostly they have issues with breakfast, while other meals are completely fine.
In regards to the remark that they can afford to buy themselves a good breakfast, Canadian explained that the problem is they apparently can't order anything before noon, as they are in quarantine and the room service isn't available in the morning.
No matter whose side are you on in this small Twitter exchange, the situation is definitely undesirable for both the players and organizers.
At the time of writing, Ubisoft hasn't yet responded to these complaints.
The Six Invitational 2021 kicks off tomorrow, 11th May, with the Group Stage of the tournament.