The four Canadian Division teams in the North American Rainbow Six Siege Pro League have been announced. Nordik Esports, Mirage, The North, and Squires will go head to head in three majors for their spot in the North American League Playoff.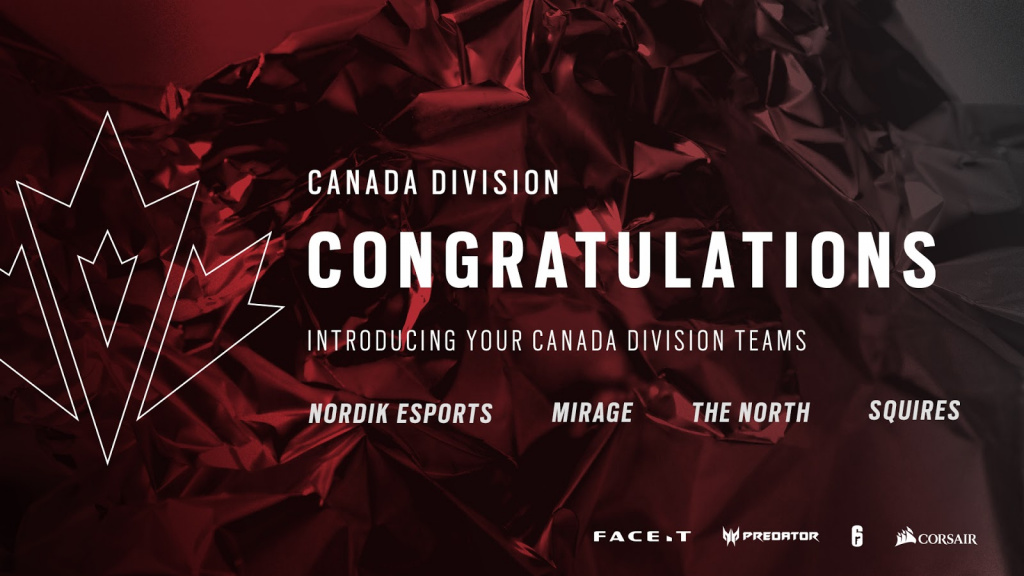 (Picture: Ubisoft)
The teams earned their spot in the Canadian Division during online qualifiers that took place on 30-31st May. They are the first teams of the newly established Canadian Division that was created earlier this month as part of a restructuring of the North American Pro League.
The teams will also be eligible for Rainbow Six Global Standings Points which can grant an invitation to the Six Invitational. 
All four teams are smaller organizations that are still in their infancy stages but have a bright future. Dedicated fans have expressed their excitement about the teams representing the Canadian division and that it will help build the region's esports scene and credibility. 
The North American region is one of four new regional leagues. North America, Latin America, and Asia-Pacific are the new regions which were created to empower the local scenes. The changes were not well received by everyone, however, and a few teams even exited the Rainbow Six Siege esports scene.
Regardless of opinion on the changes to the pro league format, the regional system is here to stay. Fans will have to wait and see if any Canadian team will be able to make it into the playoffs and prove their region is not to be ignored.