On December 1, 2015, Rainbow Six Siege was launched worldwide after being delayed from a vital holiday season. With console Metacritic scores of 73 and 74, the game seemed less popular than prior entries Rainbow Six Vegas and its sequel, and in a world full of competition in the multiplayer-shooter space, the game could easily have been dead on arrival.
For all intents and purposes, it was. The game struggled initially, and the finals of Pro League Season 1 was a monumental disaster.
But then, it wasn't.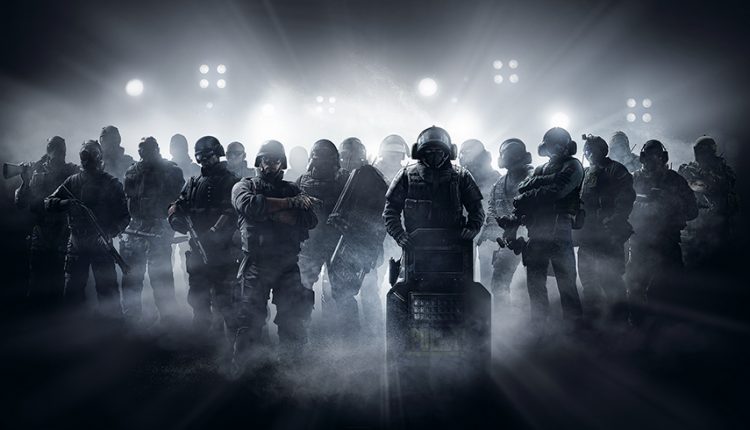 Over the years since, Rainbow Six Siege has become one of the most popular games on the planet. In October 2018, the player count topped 40 million and this turnaround has been overseen by a development team with lofty goals and such a strong relationship with its community that it can act on them comfortably. In a world of Battle Royale, Siege dares to be different.
This is the story of Rainbow Six Siege's incredible turnaround by the people who not only worked on the game but one of the community's best players who has been playing since those early days.
The people you'll hear from in this piece have overseen the rise of Siege across multiple areas: Game Director Leroy Athanassoff and Game Designer Jean-Baptiste Halle, and Niclas "Pengu" Mourtizen - a professional Siege player from Denmark who is widely regarded as one of the best in the world, winning the recent Six Invitational as part of the G2 Esports team.
Rainbow Six Siege had already risen from the ashes once during development. The next step of the Rainbow Six sub-franchise was to feature a full single-player campaign focused on a domestic terrorist cell in New York City entitled "Rainbow Six: Patriots". That title was cancelled in June 2014, a decision Jean-Baptiste Halle, Game Designer, noted to be a "necessary, yet not easy decision" from the development team's perspective. "It did take some convincing internally, however" he added, suggesting that pivoting to Siege was not an easy sell.
For the uninitiated, Rainbow Six Siege is a multiplayer-only first-person shooter where five attackers face off against five defenders to disarm bombs or rescue hostages. Bullets are lethal, and players can be downed or killed quickly. This tactical, strategic play is what drew Pengu to Siege.
"Siege was introduced to me by my best friend", he told me. "This (level of strategy and tactical depth) is what separates the game from most other shooters - your aim isn't as big of a factor as map knowledge, communication, and team play".
After a handful of rounds in Siege, it's hard to argue - because of the tension of its dynamic maps and destructible environments, players need to be on the lookout for any hint of an enemy. These maps are deceptively complex, filled with nooks and crannies to be used for hiding, or walls prime for breaching through.
The game launched with eleven of these fully destructible maps, while players could choose from twenty different "Operators" - character classes with unique weapons and abilities. It was a solid base, but there was more to come in Siege's first year of DLC.
"A lot of Year One post-launch additions were discussed before release, but very few were actually planned", Halle points out. "Having worked on Siege since its beginning, I was confident this was a good game, but I had no idea how big it could and would become".
Leroy Athanassoff, Game Director agreed: "The game had just launched and though we all knew we'd want to support it live, you could tell that in the mind of the team it was a very different game. It's really with (Operation) Skull Rain that we started to rely heavily on player feedback."
Skull Rain is regarded by both as a huge piece of Rainbow Six Siege finding its groove - the update added anti-cheat measures through Battleye, tweaked the game's observation tools for spotting enemies via cameras and drones, while also adding another map and two new operators.  
Believe it or not, since launch there have been thirteen free expansions. There are now forty-six operators that can be used across eighteen maps. Not every expansion has focused on content, though.
Operation Health was released in June 2017, and while it added no new content, it's arguably just as highly thought of as any other patch. Bugs were squashed, server connections improved, and the game's previously finicky matchmaking system was overhauled in terms of UI and how it worked behind the scenes.
There have been more esports focused additions, too. Halle points out the "Pick and Ban" system (where players can set selection parameters on operators) as being a particular favourite, allowing players to customise their game further and experiment with new strategies.
The constant shifting of goalposts in the competitive scene can be difficult to keep up with, but Pengu has managed to take these hurdles in his stride.
Speaking about his favourite expansion, Velvet Shell, he noted that "when Mira came out, that changed quite a lot of map dynamics - It made us play the game differently".
He notes that with the Operator Lion being banned (to be retooled soon), the game has leant into its focus on teamwork.
"Restricting operators that change the 1v1 scenario, it makes you play off your teammates rather than straight fighting."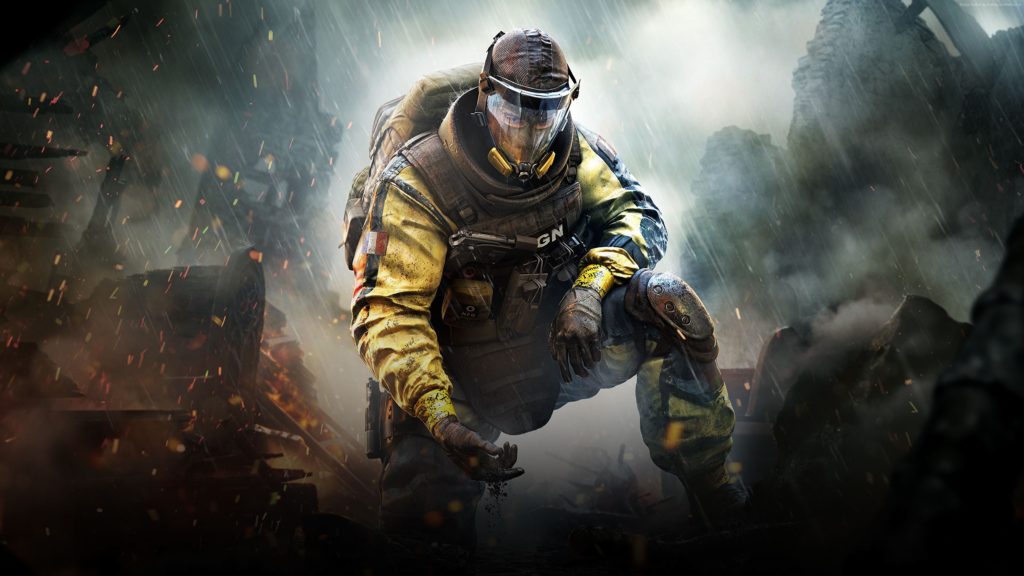 Of course, with such a vast amount of playable Operators, this also means players are free to find their own favourites to suit their play-style. There are stealthy attackers, trap-laying defenders, characters that are able to identify enemies throughwalls, and defenders suited to playing aggressively. Siege has become a toy-box full of unique scenarios and no right or wrong way to play, at least for those not looking to play competitively.
Perhaps most exciting is Ubisoft's commitment to Siege. In February 2018, the company stated that it would like to support Siege for ten years, and with the additions so far it seems churlish to disbelieve that statement.
Halle and Athanassoff both offered their wishlist of new features for Siege, showing that this is still just as fresh in their minds as it was at launch - in fact, Ubisoft have stated categorically that support for the title has essentially negated any need for a sequel.
"We feel like both Prep-phase and Support mode could provide more gameplay and meaningful interactions. There is too little to do right now and we really want to expand those gameplay phases by providing more depth and skills to them." Athanassoff stated. "For example in prep-phase as an attacker, you almost have no decision or variation in your gameplay. What if we gave you the opportunity to do more?"
Halle's sentiments are different, suggesting expanding on several systems. When pressed, he suggested "What comes to mind is electricity and what we call the disabled state for electronics. Expect us to challenge how this system currently works – we want to create more interesting gameplay around it."
Pengu hopes to see balancing of more characters and maps, acknowledging that "recent changes show that balancing is in a very good spot," but he's also hoping that changes can be made at a faster pace.
Games as a service is a term thrown around a lot these days, but Ubisoft's commitment to iterative updates to many of its franchises is a true testament to the company's vision for the future of gaming. While that Metacritic score may be set in stone, that's about the only thing that hasn't been changed for the better in Siege, and with plenty more to come, there's never been a better time to pick your operator.