Rainbow Six Siege has become a huge success story for Ubisoft, growing from its disappointing initial release in 2015 to an esports juggernaut through the developer's commitment to the title. 
Expanding its reach further, Ubisoft UK has announced a new partnership with National Student Esports (NSE) to bring Rainbow Six Siege to the British University Esports Championship (BUEC).  
The championship, which kicks off on 10 February, sees UK university teams compete to earn points across seven separate tournaments – ranging across League Of Legends, Rocket League, CS:GO, Dota 2 and more.  
The Spring Championship sees all seven tournaments climax at the live final on 18 April, where a winning university team is crowned across each title from the points accumulated. 
Jon Tilbury, executive director at NSE, said: "We are delighted to officially include Rainbow Six Siege in the British University Esports Championship.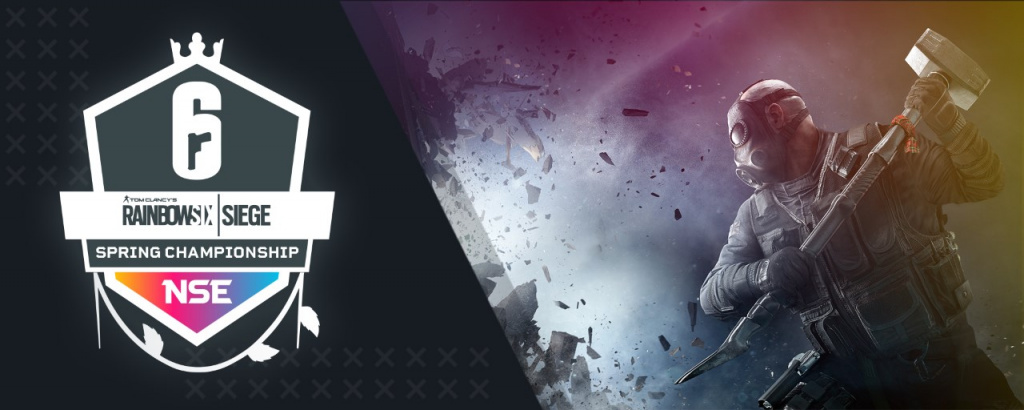 Ubisoft has joined forces with the NSE (Picture: NSE) 
"Rainbow Six Siege has grown from strength to strength as an esports title over the last few years and has a popular following in the UK. It has always been an ambition of ours to integrate Rainbow Six Siege into the British Esports Championship and we look forward to working closely with Ubisoft UK to make it a success." 
Chris Place, head of brand and media at Ubisoft UK, said: "We're really excited to be partnering with NSE for the British University Esports Championship.  
"We understand the importance of the UK grassroots community and are looking forward to welcoming a whole new generation of players into the Rainbow Six competitive esports scene." 
The new tournament comes with a student caster competition too, where the winner will cast the Rainbow Six Siege Finals alongside an unannounced professional caster. Ubisoft states more details will be announced soon.
Rainbow Six Siege previously featured in the British University Esports Championship Winter finals event last year, although it was through the University Siege League (USL) and not officially on the BUEC bill. 
The new tournament also coincides with The Six Invitational on 7-16 February in Montreal, Canada – with G2 Esports taking the last invite for the prestigious Siege event.  
If you want to sign up for the Rainbow Six Siege tournament in the British University Esports Championship, you can register on the official NSE website.