A couple of weeks ago, Ubisoft released all the details for this year's Six Invitational tournament, including the information that instead of Montreal, where all previous editions have been held, this year's would be held in Paris, France due to the on-going pandemic.
In this, the 20 best teams in the world in Rainbow Six Siege, will face each other for the title of world champion and a prize pool of US$3M, after qualifying through their ranking in the Global Standings, or in the regional Last Chance Qualifiers.
One of these teams is Wildcard Gaming, which qualified in tenth place through the Global Standings, after winning the two Oceania, once in August and the other in November of last year.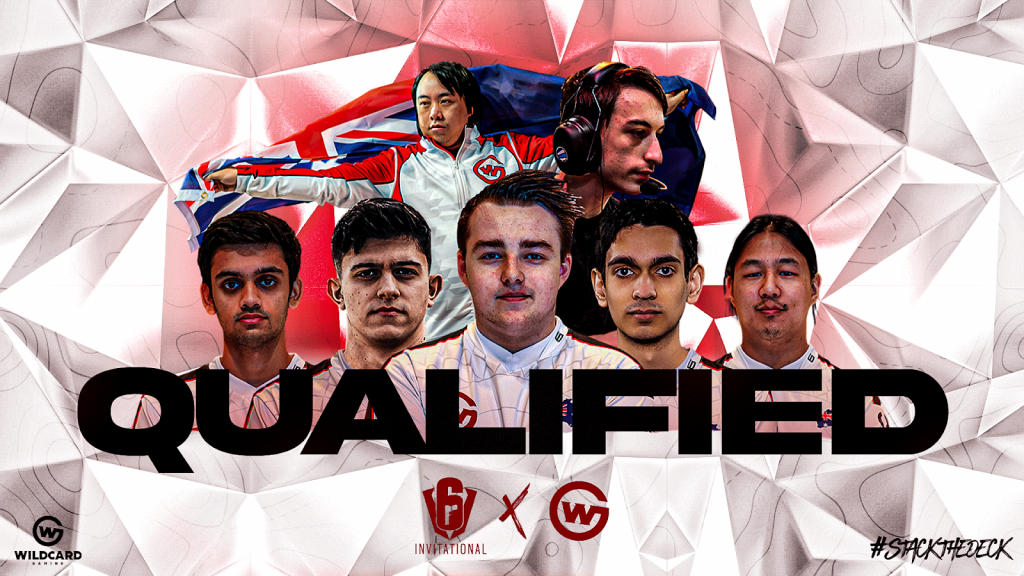 (Picture Wildcard Gaming)
However, their participation in this year's Siege Invitational will be cut short due to travel restrictions put in place by the Australian government, in their efforts to counter coronavirus infections.
Ubisoft has confirmed that due to this, changes will be made to the event format, adapting it to the remaining 19 teams, since due to the timing and proximity of the event, it is not possible to complete the logistics for the travel and preparation of another team to replace them.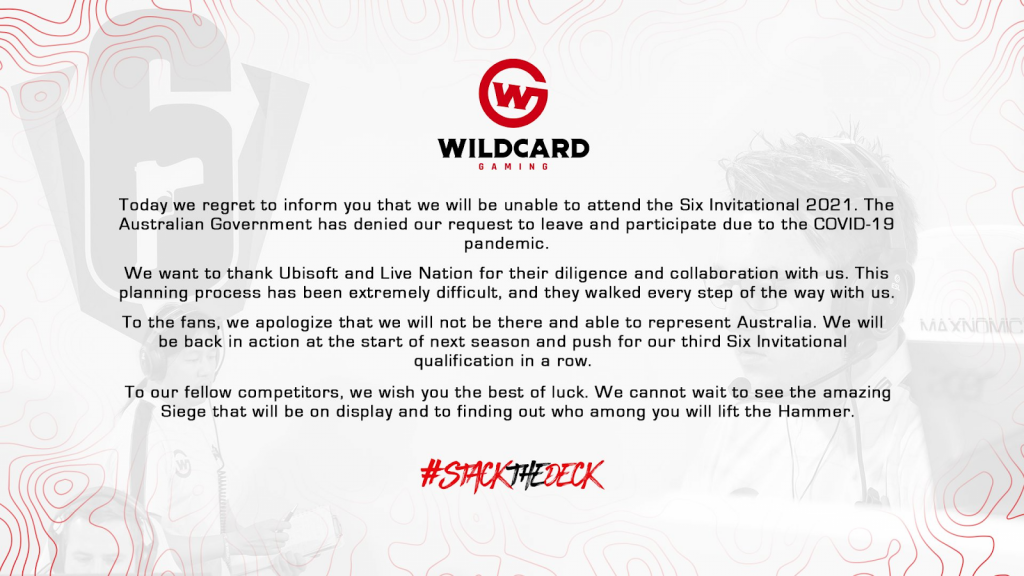 Wildcard thanked the efforts of Ubisoft and Live Nation in their attempt to compete at the Invitational 2021. (Picture: Wildcard Gaming)
Despite this, the organizers have also confirmed that Wildcard Gaming will receive 1% of the event's prize pool, equivalent to that obtained by the teams that remain between the 17th and 20th place of each Six Invitational.
"We are sad that Wildcard Gaming will not be joining us at the Six Invitational this year and hope to see them soon in one of our international competitions. [...] Our teams are currently working on reshaping the competitive format and schedules for 19 teams. More details will be shared soon," stated Ubisoft.
Wildcard Gaming has successfully qualified twice for the Six Invitational and are the top team in Oceania's Siege scene.
TheSix Invitational 2021 runs from 9-21st of February 2021 and now features 19 teams from four regions. Teams and countries represented include six teams from Brazil including rosters from FaZe Clan, MIBR, and Furia and four US-based teams from Spacestation Gaming, Oxygen Esports, TSM, and DarkZero Esports.