Originally expected sometime in early January 2021, developer Rare recently announced that Sea of Thieves Season 5 will arrive on 2nd December 2021. 
With a boatload of voyage-enhancing features for the pirates of Sea of Thieves to enjoy, from the ability to bury one's own loot to sharing treasure maps with other crews, as well as content such as the Cannon Rowboat and fireworks, there's no shortage of content for scoundrels to look forward to.
One of the main aspects of a new season for players to look forward to is the Plunder Pass, and in Sea of Thieves Season 5, there's a whole lot of goodies to unlock. Here's what you need to know about the Sea of Thieves Season 5 Plunder Pass.
Sea of Thieves S5 Plunder Pass price
Unlike most other battle passes for various titles, the Sea of Thieves Plunder Pass free version allows gamers to unlock most of the content without opening their coin purse. 
While most of the rewards are unlockable for free, there is an option to pay 999 Ancient Coins, aka 9.99 USD or equivalent in your region if you don't have any saved up.
Furthermore, Xbox Game Pass Ultimate subscribers can an additional discount. In the next section, you can take a look at all the free and premium Plunder Pass rewards for Sea of Thieves Season 5.
Free and premium Season 5 Plunder Pass rewards
Without paying a cent, you can unlock 100 free items via the Sea of Thieves Season 5 Plunder Pass. These include items for your ship, the festive Bell Brigade clothing set, and much more, including in-game currency such as gold, doubloons, and Ancient Coins.
Check out all the free rewards for the Sea of Thieves Season 5 Plunder Pass below.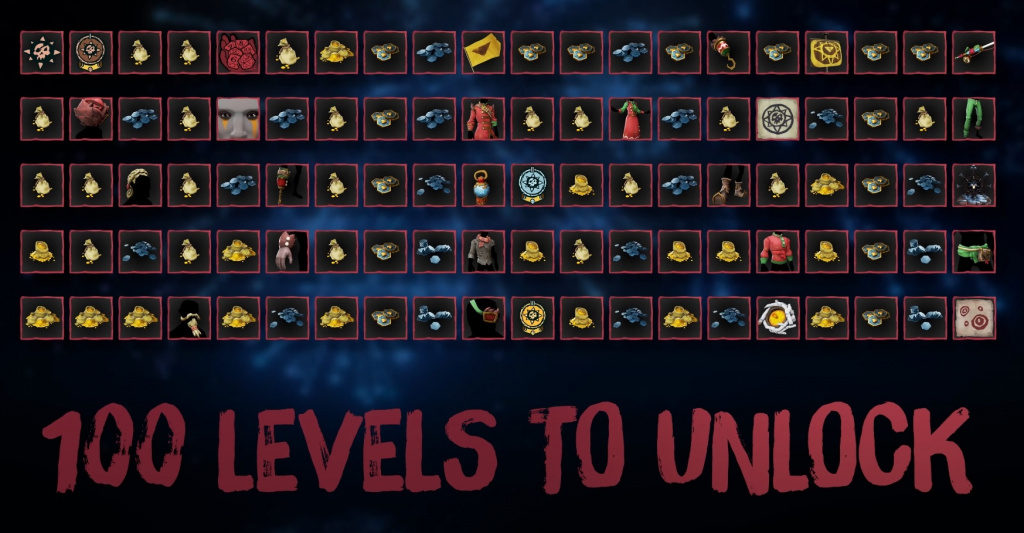 For those who spend 999 Ancient Coins on the premium version of the pass, there are 14 additional rewards to unlock.
These rewards are, of course, some of the best in Season 5, with our favourite being the Creeping Cold skin, which has three variants to unlock as well.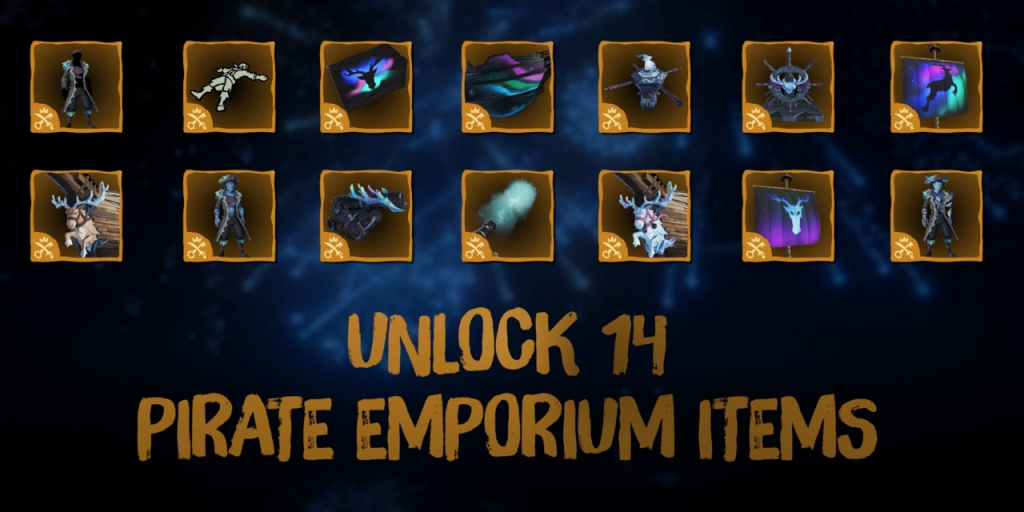 Rewards in the Premium Plunder Pass for Season 5 also include the Boreal Aurora ship set.
Best of all, players will be able to unlock an additional 750 Ancient Coins. This means you can effectively make up most of the cost of the Premium Plunder Pass, filling your purse as you unlock rewards throughout the season. 
When does Season 5's Plunder Pass end?
Season 5 is expected to end just before the game's fifth anniversary in March 2022, so there are quite a few months to unlock all the rewards. At the time of writing, no exact end date is available. 
Check out an overview of what you can expect from Sea of Thieves Season 5 in the video from Rare below.
All that's left to do now is wait until 2nd December, at which point players will be able to unlock the various rewards buried in the Sea of Thieves Season 5 Plunder Pass.
Don't forget to check out our dedicated Sea of Thieves section, filled with guides, news and more.
Featured image courtesy of Rare.