Sea of Thieves
Season 2 has started with plenty of spoils for you to pillage!
Take on new Trials and challenges, live your adventurous pirate life and earn Renown to unlock new rewards including cosmetics, gold, doubloons and Ancient Coins, conquer Forts of Fortune, and buy all kinds of new commodities via Merchant Alliance Trade Routes!
Of course, there is a brand new Season 2 Plunder Pass for you to grind as well, which includes several fancy new items available early via Plunder Pass, ahead of their addition to the Pirate Emporium.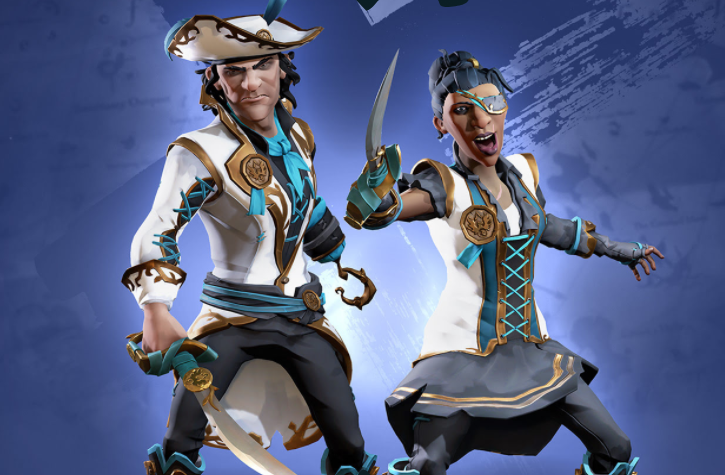 (Picture: Microsoft)
But, wait, you are a pirate, and good pirates know that the best loot is free loot!
There's a lot of free stuff which you can get with Season 2 as well, including the return of Sea of Thieves Twitch drops.
Tune in to special Sea of Thieves Twitch streams to secure new clothing items from the Gilded Phoenix set.
Sea of Thieves Season 2 Twitch drops schedule
Sea of Thieves Season Two Twitch Drops will start on Friday, 23rd April and will last until Tuesday, 27th April 2021.
Each day there will be a new reward, so make sure to come back each day and watch for at least 20 minutes per day.
How to link a Twitch account to your Sea of Thieves account?
In order to be eligible to earn these rewards, first, you must connect your Twitch account with your Sea of Thieves (Xbox) account.
Go to the Sea of Thieves Twitch drops page
Right below the Twitch Drops button, sign in with your Xbox account.
Once you've done this, you'll get the option to link your Twitch account.
When you watch a streamer for 20+ minute each day, you can claim that daily reward within 24 hours via Twitch notifications.
Once you claim your reward, it will be added to your account automatically, and the next time you log in, the rewards will be there!
And that's it! Enjoy your rewards and have fun in Season 2!