Sea of Thieves went seasonal in 2021 and so far there has been three, with the latest being extra special as the game crossed over with the biggest pirate-themed entertainment juggernaut out there, that being
Pirates of the Caribbean
.
How Rare, the development studio behind the title, will look to top or even match that with Season 4 was largely unknown until very recently with players left guessing not only when it was set to begin but also what it would likely include.
That has changed though, with the release of a teaser confirming a small part of the other info (see below) we had so far gleaned.
The teaser shows that the developers are set to create yet more explorable underwater locations with promises of a "kingdom of riches, beyond compare" for those brave enough.
Eagle-eyed players will also spot a few previously unseen cosmetics and collectables, likely booty from those very same underwater kingdoms.
So if you would like to know more, we have it all.
When does Sea of Thieves Season 4 start?
We now have a definitive release date for Season 4 of Sea of Thieves, that being 23rd September.
Each season lasts approx. 3 months and with the Christmas holidays taken into account, it is likely Season 5 will begin early in January.
What can players expect in Season 4?
Plenty of booty we're sure but at the moment we are thin on details. 
Like every season players can expect new quests, big and small, with the most anticipated being the story-driven Tall Tales.
There will, of course, also be a new Plunder Pass with its 100 levels of rewards in the shape of cosmetics like gun skins and ship sails.
One small piece of info (which must be taken with a hearty dose of salt) was reportedly leaked on Rare's Artstation page, where they often share the teams work from Sea of Thieves.
An image was uploaded and quickly deleted, which showed a 3D render of a Manta ray.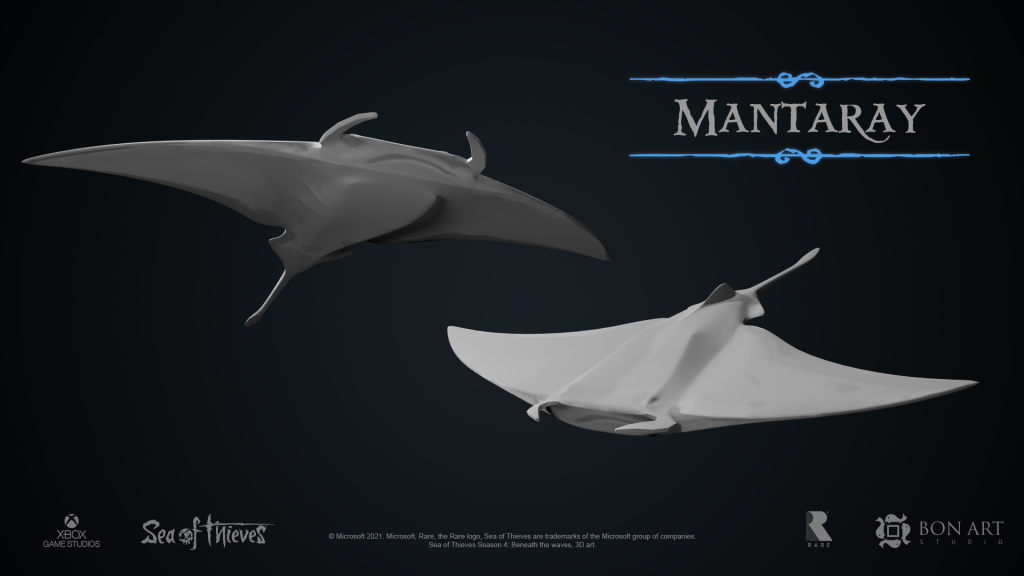 Whether this image is real, or a well thought out fake isn't clear, though it would have to be a particularly cunning con artist at work as they had the mind to include the Bon Art Studio logo, a third-party developer that Rare often commissions for 3D and concept art.
If it is real, it could point to the developers looking to develop the game's aquatic life further; could we see more creatures of the sea? It would seem likely.
Other than that, there are few other details -- none in fact -- but rest assured we will update this page with more information as it becomes available.
Looking for treasure? Then check out our dedicated Sea of Thieves section for news, leaks, and guides worth their weight in gold.