It seems Nintendo doesn't want the Smash community to thrive in any way, shape, or form, as they have issued a cease and desist to the Riptide tournament organisers, forcing them to shut down their Project+ event.
The news was shared via the official Riptide Twitter account, explaining that Nintendo had directly contacted them, with the end result being the suspension of anything related to Project+.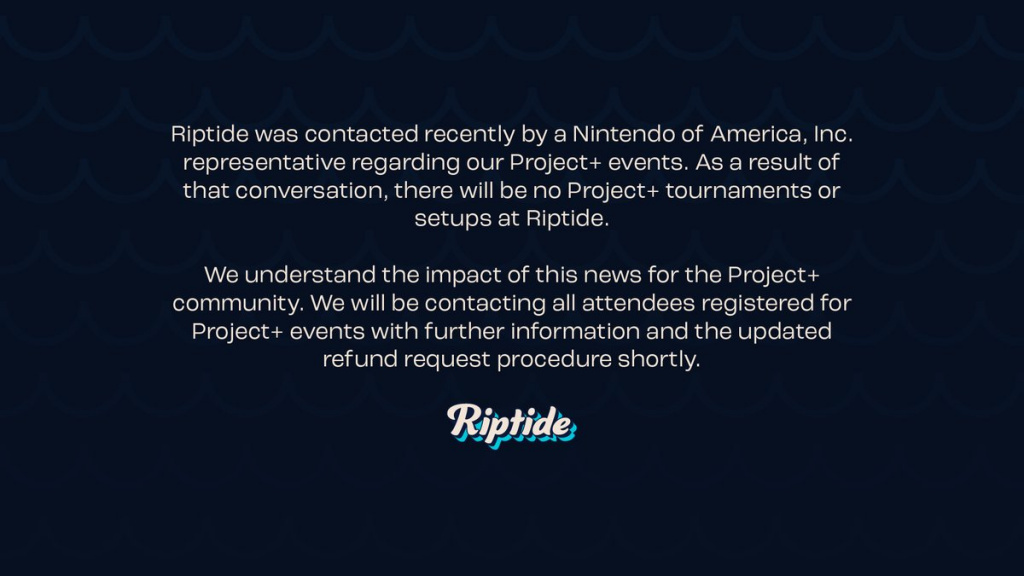 "Riptide was contacted recently by a Nintendo of America, Inc. representative regarding our Project+ events. As a result of that conversation, there will be no Project+ tournaments or setups at Riptide," the statement reads.
Project+, an updated Project M mod, aims to fix certain issues players have with Super Smash Bros Brawl, making it more similar to Melee in terms of movement and speed of the game.
The new mod started development in 2018, with a 1.0 version released in 2019 and a 2.0 update in 2020 adding new character moves and even Knuckles the Echidna as a playable character.
Ever since the release of Project M, Nintendo has been seemingly actively trying to mess with the scene, with statements from TOs pitting the blame on the company for the game's demise. On top of this, the recent precedent of the company forcing The Big House to cancel its online tournament back in December due to the usage of third-party tools like Slippi, it seems they're ready to shut down any events that tamper with their titles.
Unlike The Big House, Riptite's other events will go as planned, including brackets for Ultimate, Melee, Rivals of Aether, and even Splatoon 2. The tournament is still scheduled to happen this upcoming 10th September at the Kalahari Resort in Sandusky, Ohio.
For more on all things Smash, check out our dedicated section.