Epic Games is giving away a free copy of Star Wars Battlefront 2, and you have finally decided to try the game, but not sure if your PC can handle it? We've got you covered!
Star Wars Battlefront II was released in November 2017, but the game still looks gorgeous and system requirements for the game are quite demanding.
However, if you maybe don't have a strong machine, don't worry, there are some tweaks which can be done in order to achieve maximum FPS boost, while still having optimal settings to enjoy in the beauty of the game, relatively to what your PC can handle.
First, let's take a look at the game's system requirements.
Star Wars Battlefront 2 System Requirements (Minimum)
CPU: AMD FX-6350 or Intel Core i5 6600K.
RAM: 8 GB
GPU: AMD Radeon HD 7850 2GB or NVIDIA GeForce GTX 660 2GB
File Size: 60 GB
Star Wars Battlefront 2 Recommended Requirements
CPU: AMD FX 8350 Wraith or Intel Core i7 6700
RAM: 16 GB
GPU: AMD Radeon RX 480 4GB or NVIDIA GeForce GTX 1060 3GB
File Size: 60 GB
So, as you can see, the game doesn't exactly require from you to have an absolute monster PC, but you will need to have a decent PC in order to play the game with good graphics settings.
If you want to maintain optimal visual fidelity while having high FPS, read further to find out the best graphics settings.
With these settings, the game will work and look great on most of PCs but they are best for players who are having a bit older PCs with mid to low tier graphics cards.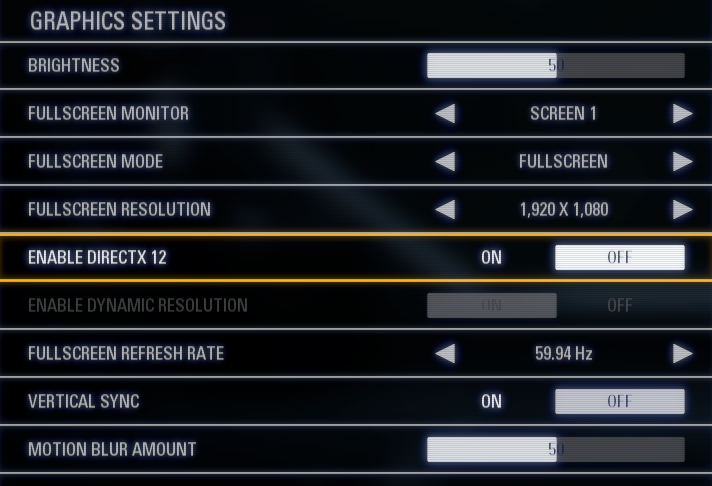 These settings are optimal and mostly don't affect FPS (Picture: EA)
The biggest culprit when it comes to performance is Post Process Quality, and you should definitely keep this one on Low. You will get a huge FPS boost, while the game's visuals will suffer minimally.
Shadows and Anti-Aliasing are also quite taxing hardware-wise, and you should keep them at Low, or Medium of your PC can handle that.
For other options that we are keeping at Low, we are doing that because they have a major influence on FPS but you can experiment and see if you can set one or two of those at Medium.
With all that being said, these are the optimal setting for Star Wars Battlefront 2 that we recommend you to use if you are having issues with low FPS.
Graphics Quality: Custom
Texture Quality: Ultra
Texture Filtering: Ultra
Lighting Quality: Ultra
Shadow Quality: Medium
Effects Quality: Ultra
Post Process Quality: Low
Mesh Quality: Low
Terrain Quality: Low
Terrain Groundcover: Low
Anti-Aliasing: TAA
Ambient Occlusion: Off
Motion Blur Amount: 0%
Resolution Scale: 95%
Field of View: 80
Filmic Effects: On
Film Grain: Off
Lens Distortion: Off
And that's it! We hope that this will help you and that you will now have high FPS along with nice visuals.
Enjoy playing Star Wars Battlefront 2!