Last week, Star Wars Battlefront 2 has been given for free on the Epic Games Store, which has led to a huge number of new players trying the game for the first time.
According to Electronic Arts, the game's publisher, the servers capacity has been increased by more than 3 times in order to handle the influx of all the new players that are currently playing the game.
This is by far the biggest number of players Star Wars Battlefront 2 has ever had, more than even when it was launched back in 2017.
While this is great news for the old players who are still enjoying the game and are happy to see all the new players joining, this, unfortunately, led to a lot of server instability and constant crashing on the server-side.
Players have been reporting Error Message 623 and 918, but EA has apparently fixed those.
Now, it seems that the new server issue is plaguing the game, as players are reporting that they are getting server Error Message with Error Code 721
The error message reads that the game has failed to connect to the EA Servers, leaving many players without the ability to play multiplayer modes.
Solutions for Star Wars Battlefront 2 Error Code 721: How to fix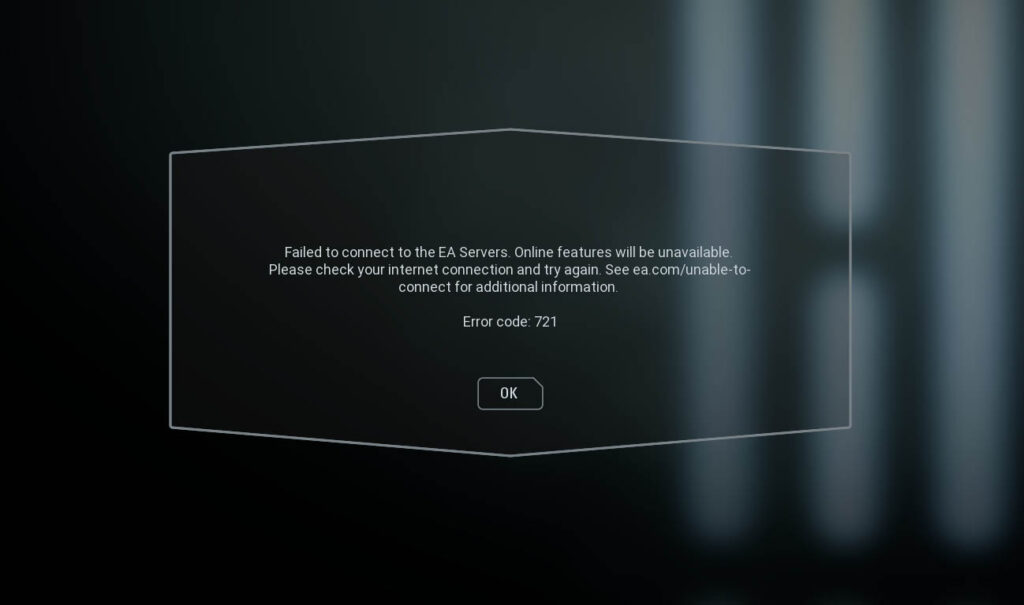 (Picture: EA)
Error Code 721 is a connectivity issue and it usually means that the problem is on the servers' side.
Still, sometimes the problem might be on the player's side, and in that case, you should check a few things and do a few steps in order to make sure that the problem is not connected with your game, console/pc, or the internet.
Here's what you should do:
Check if the EA servers are working. You can do this here.
Check if your internet is working and connected properly to the device you are playing on.
Restart your router.
Restart your PC or console.
Try changing your default DNS
Try with renewing your IP Configuration
Reinstall the game
It's also worth mentioning that you should play with a wired connection if you can because wireless internet is usually unstable and can make you a lot of problems.
If none of these options helps you, then the issue is probably with the game's servers, and there's not much you can do except to wait for DICE and EA to fix the problem.
If the servers are working, and you are still having issues after doing everything from the list above, consider some advanced connection troubleshooting options, or contact your internet provider to see if the issue has something to do with them.