The VTuber community is a growing community of fans who enjoy watching digital avatars sing, dance, and play video games.
The ability to blur the lines between A.I. and reality has captured the attention of millions of fans, but what exactly is a VTuber, and how did it become to popular?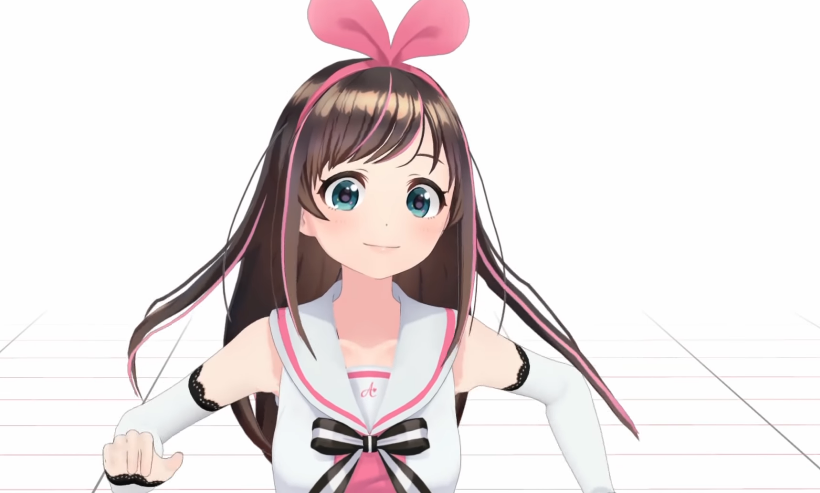 (Picture: A.I. Channel)
VTubers (Virtual YouTubers) have a large community of followers on YouTube. These characters, or idols, are digital renditions of the entertainer voicing them. Some of these idols put on a dance show, while others talk to their audience and chat with them about their day. The possibilities are endless in terms of entertainment, and the community is getting even larger now that popular streamers are hopping on the trend.
Plenty of times, these VTubers are stumbled upon by unsuspecting users and end up keeping them entranced by their realistic AI appearance. These idols also tend to have large personalities, and many of them have a cute, anime-like face.
These characters are sort of virtual reality, as the entertainers behind them use special technology to get them to move. Entertainers use several different software to motion-capture the AI's movements, such as FaceRig, VRoid, and Live2D.
Plenty of these idols actually end up becoming virtual celebrities. Some of these include Gawr Gura, Watson Amelia, Mori Calliope, and Kizuna AI. For a full look at some of the most popular VTubers you can check out this list.
What makes VTubers so popular?
VTTubers have captured the hearts of millions of fans through their relatable conversations, songs, and creativity. Many of these AI's provide an alternative reality to all kinds of people, introducing them to a world blurred between anime and real-life.
The community began back in 2011 with UK A.I. vlogger Ami Yamato. The community then grew from there, to the point where Kizuna A.I. made her debut in 2016. Kizuna then became the culture ambassador for the Japan National Tourism Organization. A few months later, the community became even larger, sparking the growth of online VTubers to this day. There are currently hundreds of idols based in several countries, including the United States, Japan, Indonesia, and China. 
Why is waifu mode better than human mode????

J I G G L E PHYSICS 👀✨💜 pic.twitter.com/aUU8ULqNaQ

— LuceLoveLace✨💾💽💿🌩️ (@LuceLoveLace) September 1, 2020
To add on to their popularity, they also gained the trust from major corporations. For example, Kizuna AI is a spokesperson for SoftBank Group Corp, making an appearance in a product launch for Apple iPhones. VTubers can be used in commercials and marketing events to better boost sales, because of their likeable personalities.
So why am I just hearing about this now?
Recently, popular streamer Imane "Pokimane" Anys revealed her own VTuber character to fans. She shared that this is fun alternative to showing her face on camera.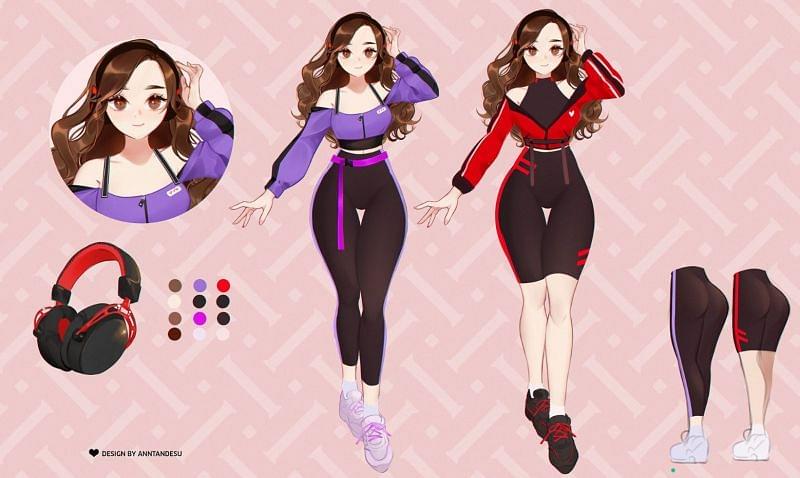 Pokimane's Virtual A.I bears her likeness. (Picture: Pokimane)
Her VTuber debut made its way around social media. While much of the community welcomed her in, plenty of VTuber fans did not. This is mainly because VTubers are generally seen as a way to hide someone's online identity, making them anonymous. Some users feel that because Pokimane is already a well-known content creator, there's really no point in creating a VTuber or using the same term for her digital avatar.
taking no cam streams to the next level..
debuting vtuber pokimane 😳https://t.co/nlEB4gohuapic.twitter.com/TKexQ4ZaLy

— pokimane (@pokimanelol) September 13, 2020
Either way, there's no denying that this community is booming and growing by the second. As COVID-19 circumstances have kept much of the world indoors, many gamers have turned to online streaming. This is only one out of many ways they can entertain their viewers while having fun and not showing their face.