For any player that likes bending the rules a little, console commands are where you want to be. In Subnautica: Below Zero, there are dozens and dozens of ways for players to make the game easier on themselves while still having some elements of survival present. 
Console commands are essentially cheats that allow players to make use of developer inputs. These inputs range from giving you an unlimited amount of oxygen to spawning in items right in front of you. They have a specific way of activation but once that's done, Planet 4546B becomes your oyster.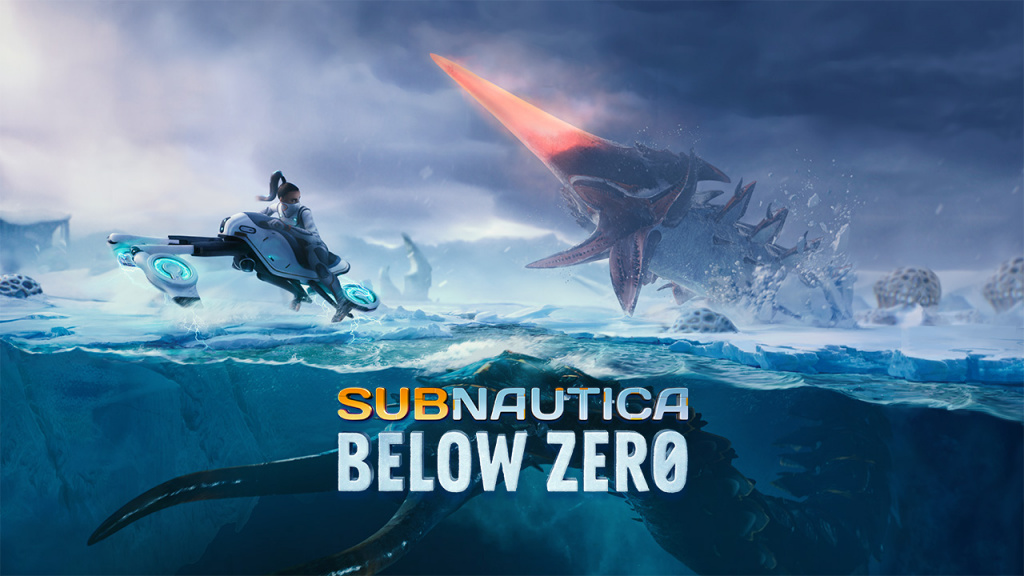 (Picture: Unknown Worlds Entertainment)
Below, you can find the full list of console commands along with how to activate them in Subnautica: Below Zero. 
Activating and using console commands in Subnautica: Below Zero
To activate the commands on PC, players need to press F3 to bring up and then press F8 to get a mouse cursor. After this, they need to uncheck the box that says "Disable Console." This allows the console to be used and players need to press either Enter or ~ to bring up the console. This depends on the type of keyboard you're using but in our case, it was ~. 
Once in the console, players can type any one of the following commands to receive the specific action. 
All console commands in Subnautica: Below Zero
Console commands in Subnautica: Below Zero are split into five categories, they are: General, Spawn Items, Weather, and Teleports.
General
item [NAME] [#]

spawn [NAME] [#]

baseflood [#]

Bobthebuilder

Bubbles

charge [#] 

Clearinventory

Cold

damage [#]

Damagebase

dig [#]

ency [NAME] 

Fastbuild

Fastgrow

Fasthatch

Fastscan

Fastswim

Filterfast

Filtersalt

Filterwater

Freeze

Freezeplayer

goal [NAME] [NAME]

goalreset [NAME]

Hoverbikevariant1

Hoverbikevariant2

Hypnosison

Hypnosisoff

Icewormhuntmodeoff

Icewormhuntmodeon

Instagib

Invisible

Kill

Launchrocket

Noblueprints

Nobubbles

Nocost

Nodamage

Noenergy

Nohints

nopressure

Nosurvival

ongoal [NAME]

Oxygen

Resetmotormode

resourcesfor [NAME]

Rotfood

Schoolfishrepulsedbyplayer

Seaglide

Shotgun

Startexchangerquest

story [NAME]

story help [NAME]

supplydrop [NAME]

Supplydropall

takedamage [#]

Unfreeze

Unfreezeplayer

unlock [NAME]

Unlockall

Unlockallbuildables

Unlockdoors
Spawn Items

eggs

exosuitarms

exosuitupgrades

hatchingtime

madloot

niceloot

precursorkeys

seatruckupgrades

spawnloot

tools

vehicleupgrades

item jukeboxdisksall
Weather

day

night

accelweather [#]

daynight [#]

daynightspeed [#]

forcenextweather

lightning

precipitation

resetweather

skiptime [#]

weather Toggles weather.

weatherevent [NAME]

wind
Teleports
biome [NAME]

introarea 

introicecave 

shallowtwistybridges 

twistybridges 

lilypads 

crystalcave 

deeplilypads 

kelp 

kelpcave 

deeptwisty

thermalspires 

purplevents 

treespires 

miningsite 

deeppurple 

deltaisland 

glacialbasin 

glacialbasinwatercave 

glacialbasintrees 

glacialbasindarkcave 

deeppurplevents 

purpleventscrevice

lilypadcrevice 

GlacialBay 

arcticSpires 

crystalcavefissure 

fabricatorcave 

lilypadisland 

sparsearctic 

thermalspirescave 

westiceberg (West Arctic)

easticeberg (East Arctic)
goto [NAME]

rocket 

twistybridgesvalleyfloor 

shieldbase 

deeppadscache 

arcticspirescache 

crystalcastlecache 

fabricatorbase 

sanctuary 

miningsite

margbase 

outpostomega 

shieldbasetop 

HoverbikeBase 

FrozenCreature 

GlacialBasinBunker 

RocketAreaRockCave 

bigtreespire 

crashedship1 

crashedship2 

crashedship3 

icewormarena2 

icewormdebugarea 

purpleventssalvage 

shipwrecksalvage 

glacialconnection 

emergencyCache 

KelpTechsite1 

TwistyTechsite1 

TwistyTechsite2 

TwistyTechsite3

stalkerDebugArea

margGreenhouse 

outpostzero 

deltabase

deltatower

glacialbasindock

ventgarden 

westiceberginterior

easticeberginterior 

IntroRespawnLocation 

DeltaIslandFirstVisit 

FirstEncounterPathCheck

FirstEncounterStart

MargBaseFirstApproach 

GlacialBasinLandBeacon 

precursortechsite1 

precursortechsite2 

precursortechsite3 

precursortechsite4 

precursortechsite5 

precursortechsite6 

precursortechsite7 

precursortechsite8 

precursortechsite9

precursortechsite10

precursortechsite11 

precursortechsite12 

precursortechsite13 

precursortechsite14 

precursortechsite15 
warp [x] [y] [z]

batch [x] [y] [z]

chunk [x] [y] [z]

gotofast [NAME]

gotospam

gotostop

spawnnearby
warpforward [#]