Despite Nintendo's continuous efforts to put the Smash Melee community down, they always find a way to bounce back stronger than ever, with Ludwig's Ahgren Championship Series 3 being the perfect example of it.
Just after the Five Days of Melee celebration ended, a 108-hour marathon showcasing the best the community has to offer while supporting Direct Relief in the fight against COVID-19, the LACS 3 was a spectacular end-of-the-year competition featuring high-level Melee, thanks to Slippi.
The third-party mod, which got The Big House's organisers into trouble, kick-starting the #FreeMelee movement, was used to run the charity event as it allows Melee to be played online using rollback netcode, making it almost virtually the same as an offline competition. 

Mang0 during Genesis 6 (Photo: Genesis_Smash)
When it comes to the bracket, no one was better than the Falco extraordinaire himself, C9's own Joseph "Mang0" Marquez, going undefeated on his way to securing victory in the last Melee major of 2020.
Mang0, who failed in his efforts to take home Smash Summit 10 during the new Slippi era of Melee in his most recent tournament outing, came as the second seed behind Zain Naghmi and didn't drop a single set the entire weekend.
4x TBH Champ
2x EVO Champ
AND NOW LACS 3 CHAMP

MANGO WINS! WHAT A GREAT CHRISTMAS PRESENT 🎁

I LOVE THIS GAME
I LOVE THIS COMMUNITY#LongLiveMeleepic.twitter.com/qHHkVoxojO

— Melee It On Me #MeleeWeek (@MeleeItOnMe) December 21, 2020
In his road to glory, he overcame top-players such as Juan "Hungrybox" Debiedma, Jeffrey "Axe" Williamson, Justin "Wizzrobe" Hallett, and Cody "iBDW" Schwab in the grand finals.
Born as a direct response to Nintendo's harmful treatment of the competitive scene in recent months, Twitch streamer Ludwig Ahgren always intended for the third edition of LACS to be a charity event, opting to support Games For Loves, a non-profit organization that aids children in need, challenging Nintendo to issue a cease and desist in the process.
The game's community responded in a resounding fashion, raising a total of $261,668.36 during the event.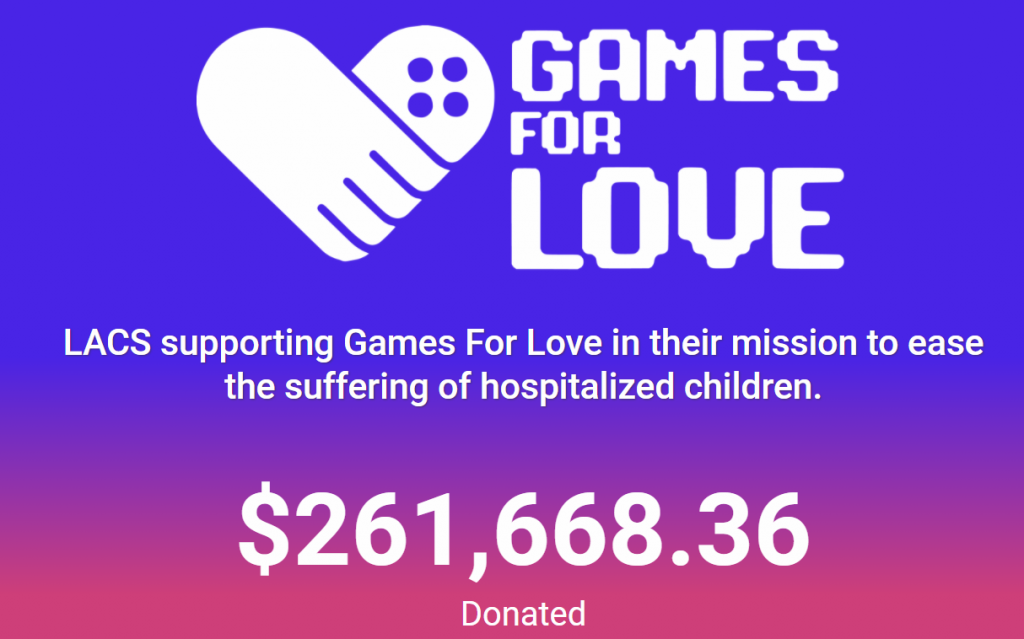 (Picture: LACS3)
LACS 3 - Standings
Ludwig confirmed the prize pool for competitors was a total of $25,000, with Mango taking a huge chunk of that payment, up to $12,000, with the rest to be divided among top-placed competitors.
Here are the final standings:
1st.- Joseph "Mang0" Marquez
2nd- Cody "iBDW" Schwab
3rd.- Justin "Wizzrobe" Hallett
4th.- Jeffrey "Axe" Williamson
5th-6th.- Johnny "S2J" Kim and Zain Naghmi 
7th-8th.- Avery "Ginger" Wilson and Edgard "n0ne" L. Sheleby
If you want to check out the Top of the event, head out to Ludwig's Twitch channel, where VODs for the entire tournament are available.