Teamfight Tactics' second set of champions came with the Rise of the Elements update that also changed League of Legends' iconic Summoner's Rift map.
Steel is one of the rarer origins within the Rise of the Elements Teamfight Tactics set and can be used as a supporting element alongside many others in the game.
The element bonus Steel provides is that with at least two Steel champions on the field, being reduced to below 50% health will trigger immunity to all damage for a period of time.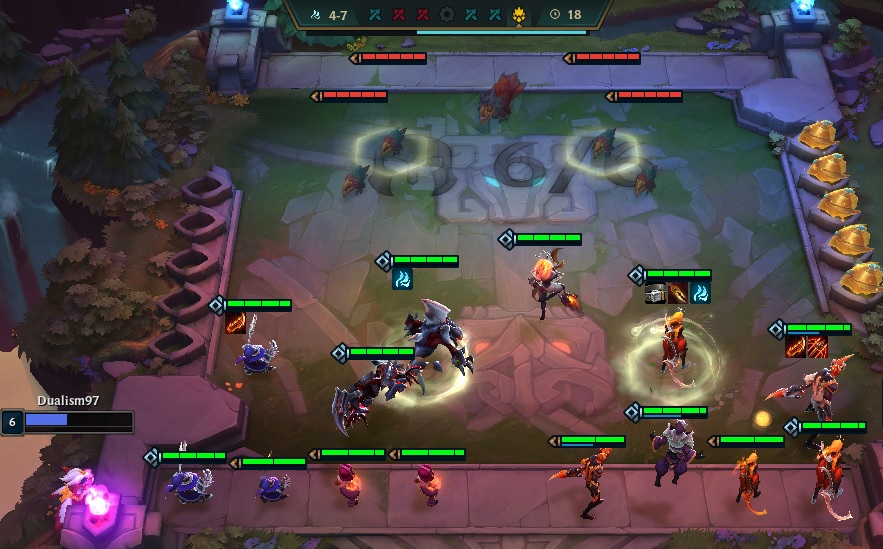 The bonus activates at two, three and four units, increasing immunity time with each added champion:
Two = immune for two seconds
Three = immune for three seconds
Four = immune for four seconds
If Lux is added, she counts for two, allowing you to only have one of the other Steel champions on the field to receive the three unit bonus.
The three possible Steel champions below with their cost, second class and stats for their ultimates listed:
Rek'Sai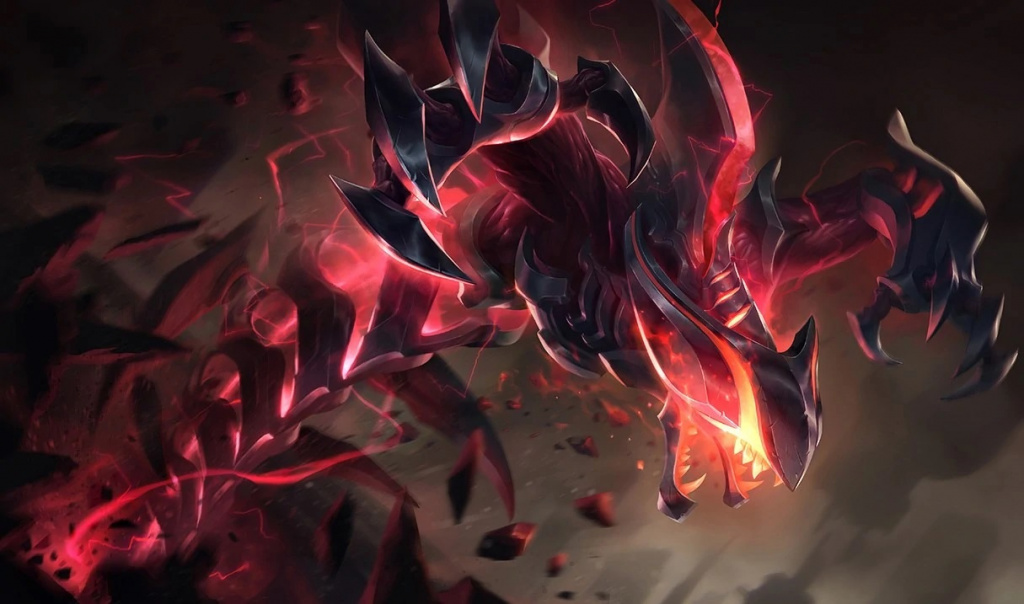 Steel / Predator
Cost: 2 Gold
Ultimate: Furious Bite - Rek'Sai bites an enemy, dealing 250/550/850 true damage.
Nocturne

Steel / Assassin
Cost: 3 Gold
Ultimate: (Passive) Steel Blades - every three hits Nocturne's attack deals damage and applies on-hit effects to all adjacent units. It also heals 40% of the damage dealt.
Lux

Steel / Elementalist
Cost: 7 Gold
Ultimate: Final Spark - Lux fires an elemental blast dealing 600 magic damage to all enemies in a line. If Final Spark kills a unit, Lux is refunded 50 mana.
Build Guide
In order to get the full four champion bonus, you will need to be lucky in finding Lux with the right element at the right time.
As new champions are still being added to this second TFT set, it is possible that
For a composition with the easily-acquired Steel duo at its core, utilising the immunity with items like Redemption and Warmog's Armor that will allow health regen that is hard for opponents to prevent.
Nocturne, despite nerfs, is still capable of being a strong carry in the late game but is not as prominent in the dominant compositions of this meta. His ability to heal himself and not require mana make him a useful option to have in many builds.
With Patch 10.2 on the horizon bringing buffs to various classes specific champions and different items, we could see a growing presence of Steel in winning builds.