The hype around Valorant is reaching fever-pitch, over 1 million players tuned into selected streams for a chance to gain access to the closed beta and you know a whole lot of them will be desperate to jump in and do one thing, and one thing only - rank.
With Riot putting a massive focus on making a truly competitive game and fostering an esport scene, the news that there will be a ranking system will be a surprise to no one, and thanks to Twitter user @TheEsportWriter we can take a look at it.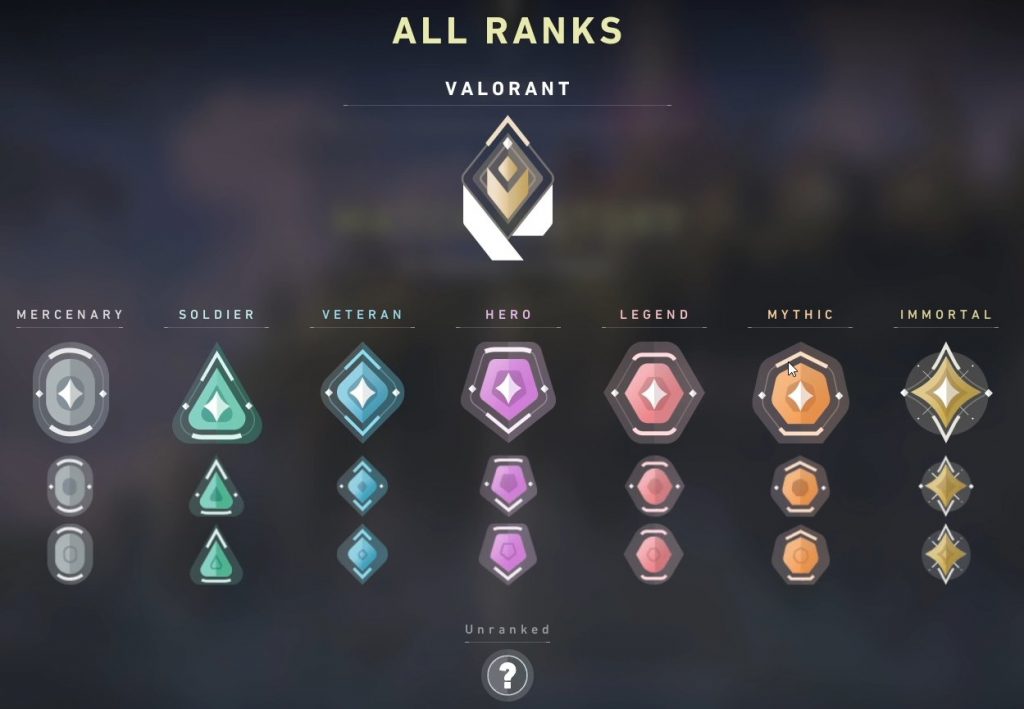 We can not confirm the veracity of this information, but with the fact that Valorant is now in some gamers hands and the previous information that the Valorant rank system would look similar to the one found in Riot's other game League of Legends we can be pretty sure that this will be how it is at launch.
According to this image, there will be 8 or possibly 9 ranks going from unranked to Immortal or Valorant. Each rank will have 3 divisions or tiers.
This is similar to League of Legends system where there are 9 ranks, however, there is a key difference - Valorant's ranks retain their tiers throughout the system while League of Legends the high ranks change to one tier.
Players will have to play a certain amount of matches to receive an initial ranking, with it unclear if there will be seasons where MMR is reset or any level of ELO decay over time but with Riot's experience with competitive gaming, we can be sure that this will be an aspect of the system - which is crucial to make the rankings accurate and fair.
Valorant Rank Tiers
Unranked
Mercenary I-III
Soldier I-III
Veteran I-III
Hero I-III
Legend I-III
Mythic I-III
Immortal I-III
Valorant
It is unsure when the majority of players will finally be able to dive in and begin the grind, Riot Games are giving away just 25,000 keys to a lucky few for the start of the closed beta on 7th April, with more expected in the following weeks.