On 20th January Guild Esports announced the signing of Saif "Sayf" Jibraeel, the replacement for Fillip "goffe" Gauffin who was released at the end of last year.
They also announced the signing of André "BARBARR" Möller, a former CS:GO player, as their new head coach.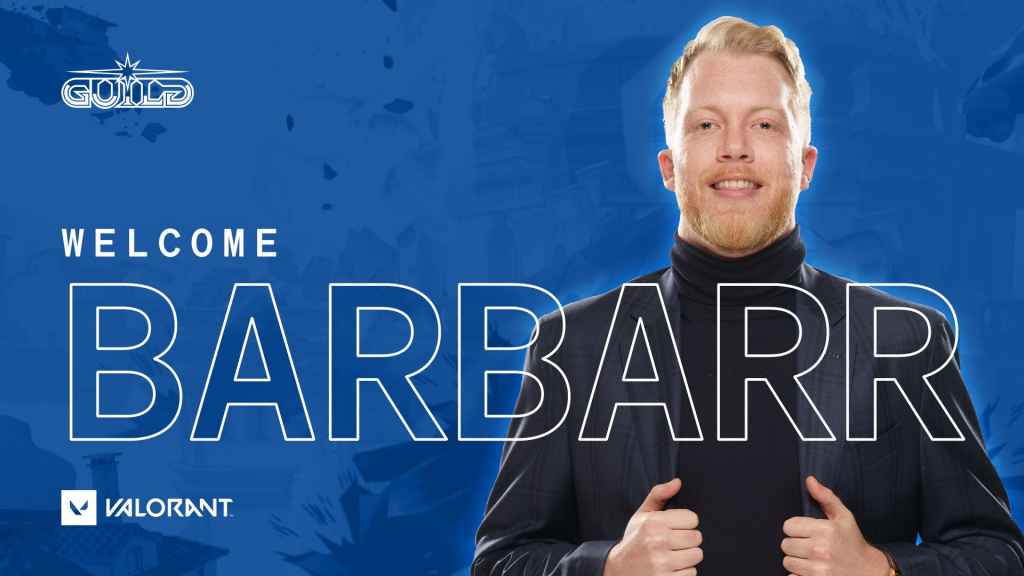 (Picture: Guild Esports)
Both signings, like all previous, are from and based in Sweden.
Guild esports' playing roster is now:
Malkolm "bonkar" Rench
Yacine "Yacine" Laghmari
Leo "ziz" Jannesson
William "draken" Fant Sundin
Saif "Sayf" Jibraeel
Sayf will already feel at home stepping into team, he played with bonkar, Yacine and ziz as part of Bonkers when they made a name for themselves as one of the best-unsigned squads in Europe.
After Bonk, Sayf spent time at Ninja in Pyjamas but left in December after three months.
Guild Esports have made an impact in European Valorant since their entry in October of last year, they were infamously disqualified from the First Strike qualifiers after defeating G2 when it emerged they used an exploit to do so. G2 would take their place and go on to make the Grand Final.
The first team most will get to see the new Guild roster compete is in the recently announced Red Bull Home Ground which kicks off on the 28th of January.