Valorant Masters Berlin is just around the corner, as some of the best teams from around the world had already secured a ticket to the third and last major event of the Valorant Champions Tour 2021, before the Valorant Champions tournament scheduled for November and December.
As announced in May 2021 during Riot's Media Preview event, Valorant Masters Berlin will be held at the Verti Music Hall, one of the most recognized venues around Germany, and which previously held the Worlds 2019 group stage.
With that said, let's take a look at everything you need to know about the Valorant Masters Berlin; from all teams qualified, schedule, format, prize pool and more.
Valorant Masters Berlin: All qualified teams and seedings
This stage of the Champions Tour will bring together the best 16 teams, from each of the Stage 3 Challengers Playoffs from around the world.
The number of seedings and the pools of every team has been based on a combination of their respective final placements at Challenger events, as well as the strength of their region based on their best performances at Masters Reykjavík and regional player base.
The distribution of all seeds is as follows:
Pool 1: NA #1, EMEA #1, KR #1, BR #1
Pool 2: NA #2, EMEA #2, LATAM #1, SEA #1
Pool 3: JP #1, BR #2, KR #2, EMEA #3
Pool 4: NA #3, SEA #2, JP #2, EMEA #4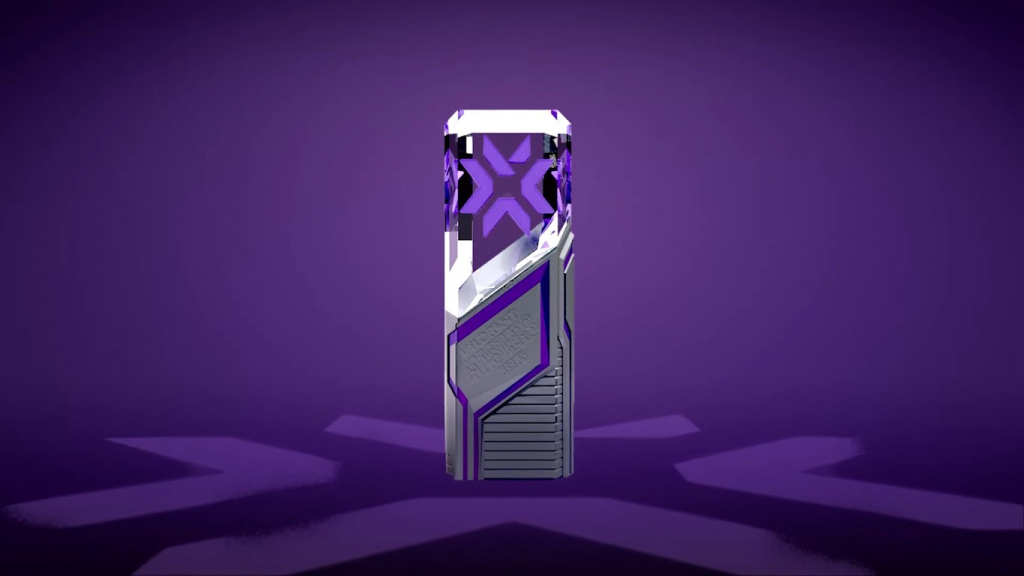 With all regional qualifiers already over, these are the teams that have guaranteed their spots at the tournament, along with their seeds according to their final rankings at each playoff:
EMEA: Gambit Esports (#1), SuperMassive Blaze (#2), Acend (#3) and G2 Esports (#4)
North America: Sentinels (#1), 100 Thieves (#2) and Team Envy (#3)
Korea: Vision Strikers (#1) and F4Q (#2)
Japan: ZETA DIVISION (#1) and Crazy Raccoon (#2)
Brazil: Keyd Stars (#1) and Havan Liberty (#2)
Southeast Asia: Bren Esports (#1) and Paper Rex (#2)
Latin America: KRÜ Esports (#1)
Valorant Masters Berlin: Format and prize pool
Masters Berlin will introduce a new format varying from the one used at Masters Reykjavík, due to its expansion from 12 to 16 teams.
Similar to Worlds 2021, all 16 teams have been randomly drawn into four groups of four squads each, without putting two teams from a single region into the same group.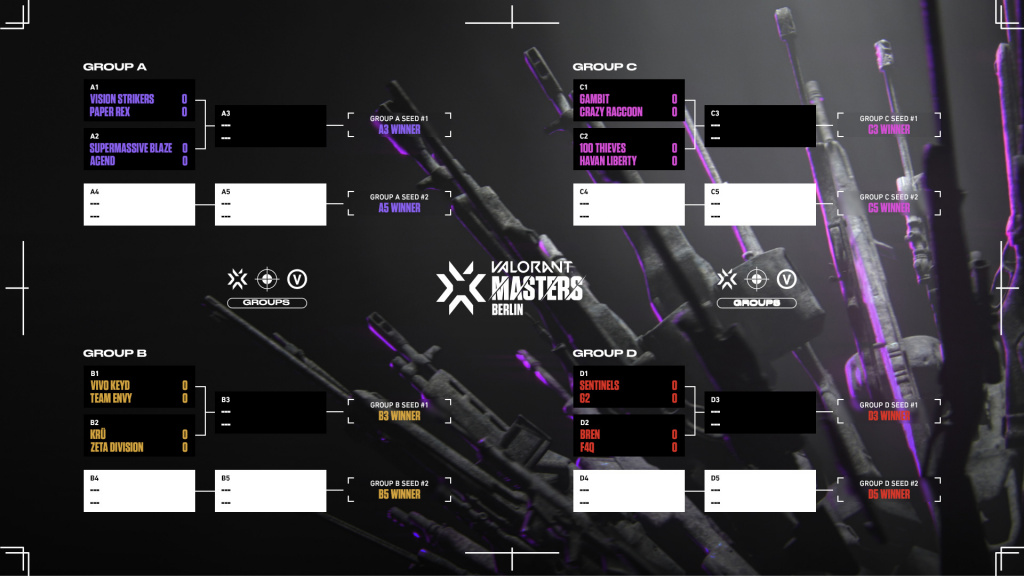 From 10th to 16th September, all groups will engage in a double-elimination bracket, with all matches being best-of-three. In the first round of each group, teams from Pool 1 will face teams from Pool 4 and teams from Pool 2 will face teams from Pool 3.
After the group stage is over, the top two teams from each group will move on to the knockout stage, where they will battle for pride and glory in an eight-team single-elimination bracket, with all 1st place teams being randomly assigned a yet-to-be-determined 2nd place team from a different group.
The quarterfinals and semifinals are set to be played as best-of-three on 16-18th September, and the grand finals will feature the ultimate best-of-five this 19th September.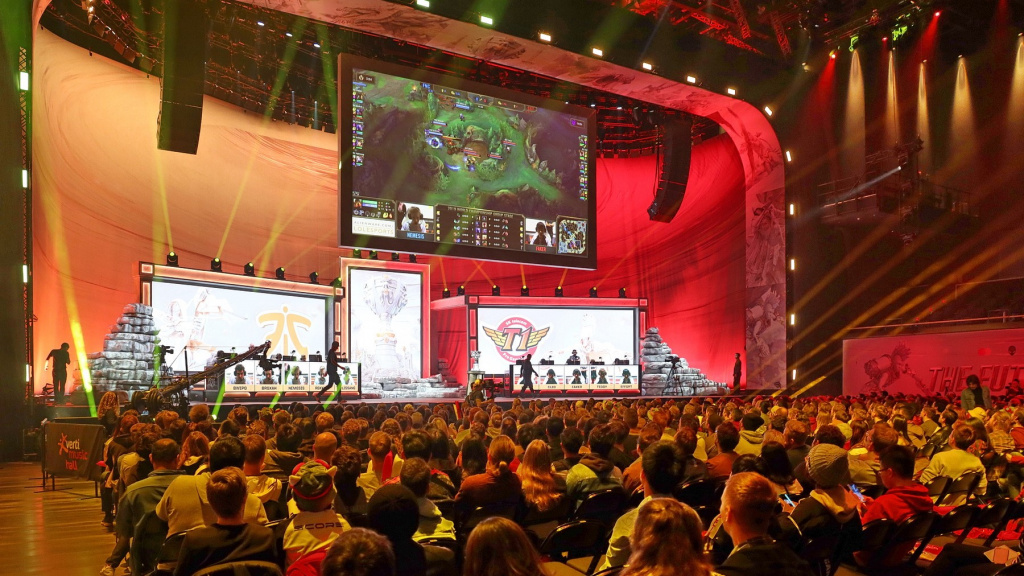 Every qualified team will have the chance to collect Circuit Points and a share of the prize pool to be revealed, but only the winners of this bracket will go home with both the trophy and automatic qualification for the biggest event of the year, Valorant Champions.
1st: Qualifies to Valorant Champions
2nd: 375 Circuit Points
3-4th: 325 Circuit Points
5-8th: 275 Circuit Points
9-12th: 225 Circuit Points
13-16th: 175 Circuit Points
How to watch Valorant Masters Berlin
You can follow all the action from the Valorant Masters Berlin and other top-tier tournaments through their Twitch and YouTube channels.
Alternatively, you can head on over to the Valorant Esports website to catch all the matches live there, with the potential to earn rewards as the tournament unfolds.
We have embedded its Twitch channel right below, to make it easier for you.
Valorant Masters Berlin is scheduled to run from 10-19th September.
Don't forget to check out our dedicated Valorant section, filled with guides, news, patch notes, esports and more.