Although 
Valorant'
s initial entry barrier is super low with the game being free-to-play, if you want to click heads in style then purchasing premium skins is your best bet. Of course, they're usually quite pricey. This is where the Night Market comes in.
Night Market is Riot's way to offer small (or much larger, if you're lucky) discounts on some of the game's most luxurious cosmetics. These discounts are available for a fixed period of time, with little to no prior announcement from the developers. 
There are some rules to the madness, so let's break it all down.
What is a Valorant Night Market?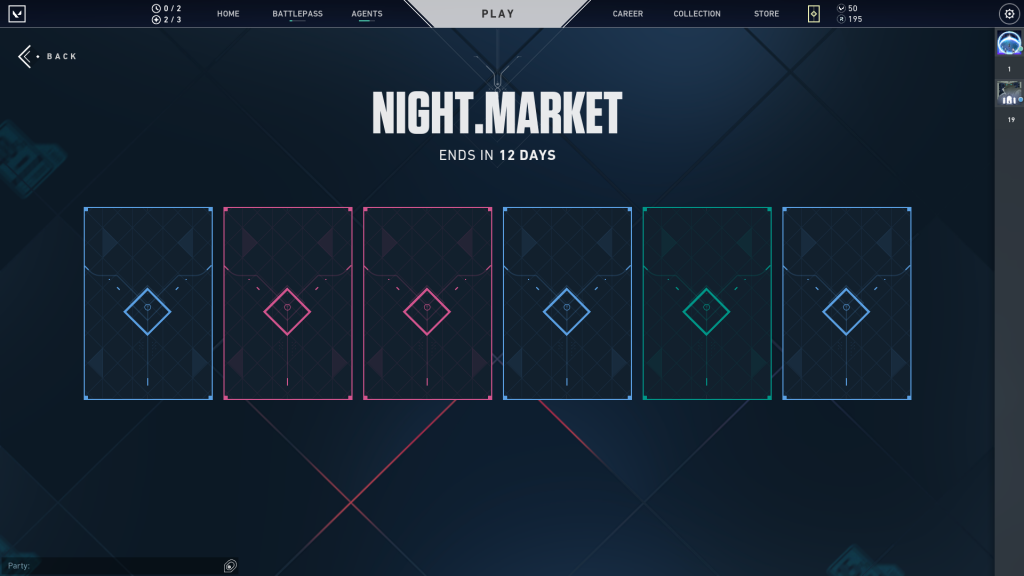 In essence, Night Markets function as a pop-up virtual store, with five different skins offered at a discounted price.
Valorant skins are divided by tiers depending on their cost. 
The skin tiers are as follows:
Select Edition
Deluxe Edition
Premium Edition
Ultra Edition
Exclusive Edition
Sadly, if you're expecting weapons like Elderflame to show up, you're out of luck, as these have been barred from ever appearing in a Night Market.
Another caveat of Night Markets is that no collections (that are eligible) will show up if they were released in one of the two acts prior to that Market's release.
When is the next Valorant Night Market?
While there are no official dates for upcoming Night Markets, we can make some educated guesses based on previous releases.
The first Night Market in Valorant debuted on 10th December 2020, lasting until 11th January. Since then, we've seen a Night Market regularly pop up every month or two.
The last Night Market happened between 9th and 22nd February, marking over 30 days since it occurred on 22nd March, making April a perfect month for the return of the pop-up store.
Of course, this is all merely speculation, but if it's any consolation, some reliable leakers have hinted at the fact that a new Night Market might be closer than expected.
Late on 22nd March, ValorLeaks tweeted out that a Night Market is coming "soon."
Night Market. Soon. | #VALORANTpic.twitter.com/g4fHtkjVoI

— Valorleaks | Leaks & Info (@ValorLeaks) March 23, 2022
Whatever the case, will be sure to keep you updated over on our dedicated Valorant page. We're also personally heavily anticipating a new Night Market so we can feel that sense of disappointment after missing out on a Glitchpop Phantom discount yet again. 
Featured image courtesy of Riot Games.