The Lunar New Year took place last week but it appears Riot Games still wants Valorant to get in on the celebration. According to a new announcement, a brand new skin set for the holiday is coming to the game shortly. 
Named "Celestial", the new skin set was revealed shortly after the announcement about the GO! VOLUME 1 anime-inspired skins.
The Celestial collection contains weapon skins, a unique Gun Buddy and a spray that tops off the Lunar New Year. The skin collection has 3D moving graphics with images of the sun, moon and Ox - the latter because in the Lunar calendar we have entered the year of the Ox.


(Picture: HITSCAN)
The most eye-catching skin is for the Knife which transforms it into an ornamental fan, inspecting it fans it open.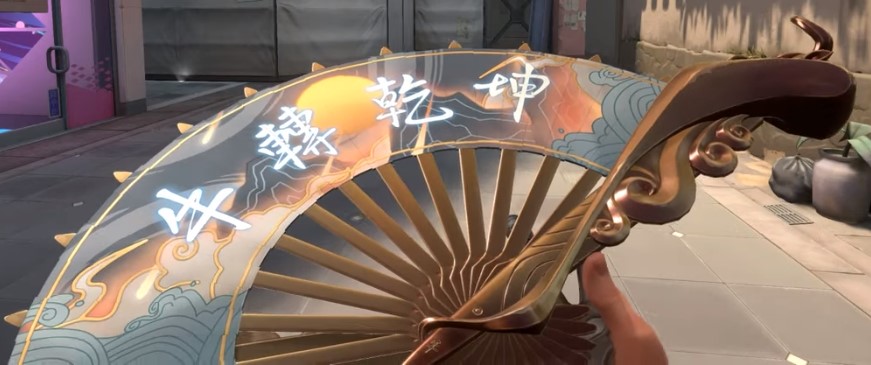 (Picture: HITSCAN)
Read below for all information and images on the upcoming skin set. 
Celestial bundle in Valorant 
In total, there are five weapons in the Celestial collection. These weapons come with a matching Gun Buddy and spray to complete the ensemble.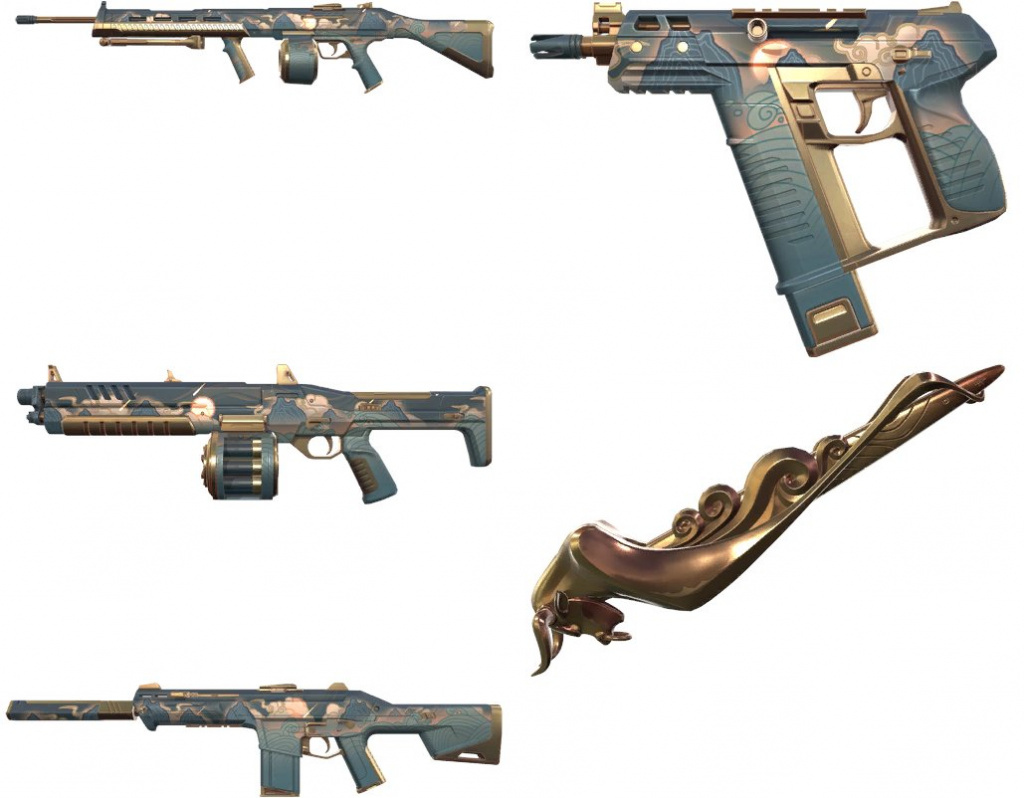 (Picture: Riot Games)
The weapons included in the bundle are:
Phantom
Ares
Frenzy
Judge
Melee
The Gunbuddy is an Ox while the spray is a contextual GG that springs from a red Lunar New Year Envelope.
How much does the Celestial bundle cost?
All of the base weapon skins on their own will cost 1,1775 VP and the Melee skin will cost 3,550.
For the entire bundle though, it's 7,100 VP, so you're saving 3,550 VP if you buy the bundle altogether rather than pay for each skin individually. 
What makes the Celestial bundle so special?
As with some of the premium Valorant bundles, the weapon skins are animated. The Celestial bundle goes cycles from day to night including sunrises, waves crashing and comets shooting across the sky.
The bundle was first unveiled by Riot devs on HITSCAN's YouTube channel where they talk through the design choices.
The bundle's Gun Buddy is also animated, much to the community's delight. The cosmetic is a pig who glows orange when you're not firing but turns into an angry, red ball of light when you fire your weapon. 


(Picture: HITSCAN)
The Celestial skin collection is set to go on sale on the 18th of February, with the GO! Vol.1 collection coming out some point in the near future.