COVID-19 continues to cause struggles and with the Omicron variant spreading rapidly around the globe there seemed to be a very real risk that an outbreak at the ongoing Valorant Champions, being held in Berlin, could bring the tournament to a halt.
After hours of speculation and cryptic posts on social media from players, Riot confirmed that the initial COVID-19 outbreak speculation had its foundation in a series of rapid antigen tests that came back positive, which upon further, more reliable PCR examinations, turned out to be negative.
The statement shared on social media explained Riot's measures put in place to protect teams from contracting the virus, however, once multiple players "produced positive results," they decided to thoroughly examine the results with more reliable tests.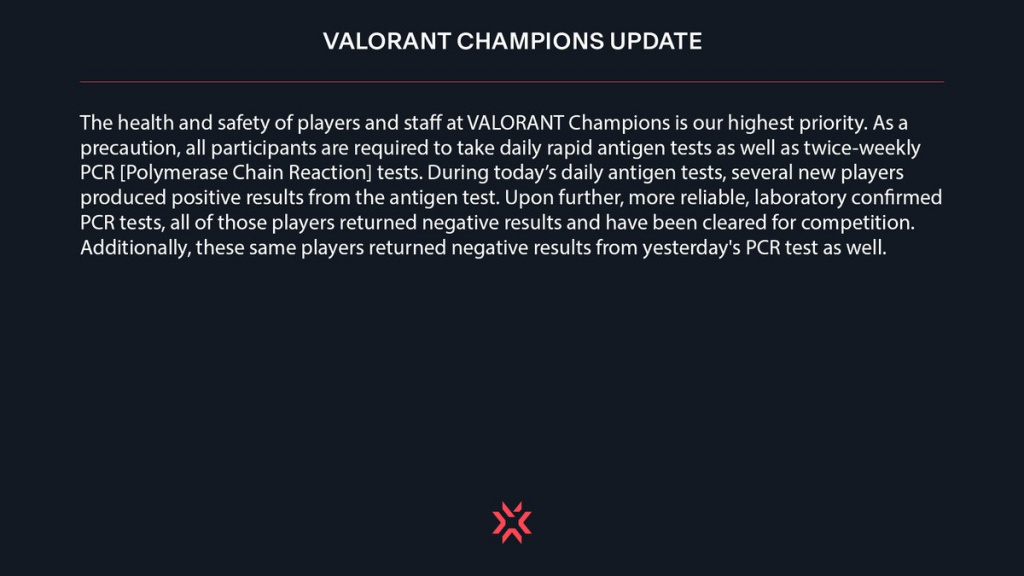 "Upon further, more reliable, laboratory confirmed PCR tests, all of those players returned negative results and have been cleared for competition. Additionally, these same players returned negative results from yesterday's PCR test as well," the statement reads.
So far only one player has contracted COVID-19 at the event, Team Liquid's Nabil "Nivera" Benrlitom, which forced Riot to reschedule their matches as well as making Liquid and their opponents play off-site to avoid any further complications. 
As Nivera presented only slight symptoms, he was allowed to play while being quarantined.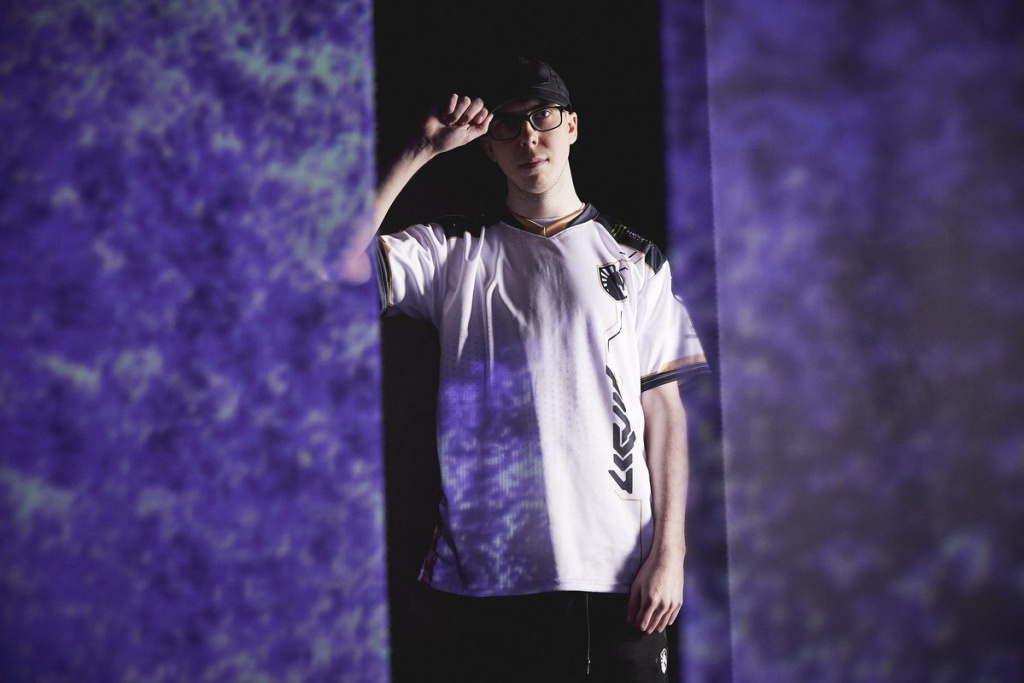 Riot has had their hands filled with ongoing issues at Champions, the decision to overturn Vivo Keyd's upset against Acend as the Brazilian squad utilised a Cypher glitch has, so far, been the tournament's biggest talking point.
The organisers later announced a new investigation is underway to determine a better course of action, leaving both Acend and VK unable to prepare for their next opponents. 
Don't forget to check out our dedicated Valorant section for the latest news, guides, updates, esports coverage, and more.
Featured image courtesy of Riot Games.