The previously leaked Prism II skin bundle is now available in the Valorant store.
We'll be honest this one is hardly a headline grabber, being a slightly different take on the previously released Prism, but they are far from the worst skins out there (cough Hivemind)
When is the Prism II skin bundle out?
The skin collection is out from today, 22nd January, and like most others will be available for a limited-time.
After its intitial release it will then periodically come back into the store.
How much does it cost?
Prism II as a bundle costs 2930 VP, a relative bargain considering the original Prism bundle cost 6375 VP, though it should be noted that included a Knife. 
The Prism II pricing puts it in the Select Edition class of weapon skins.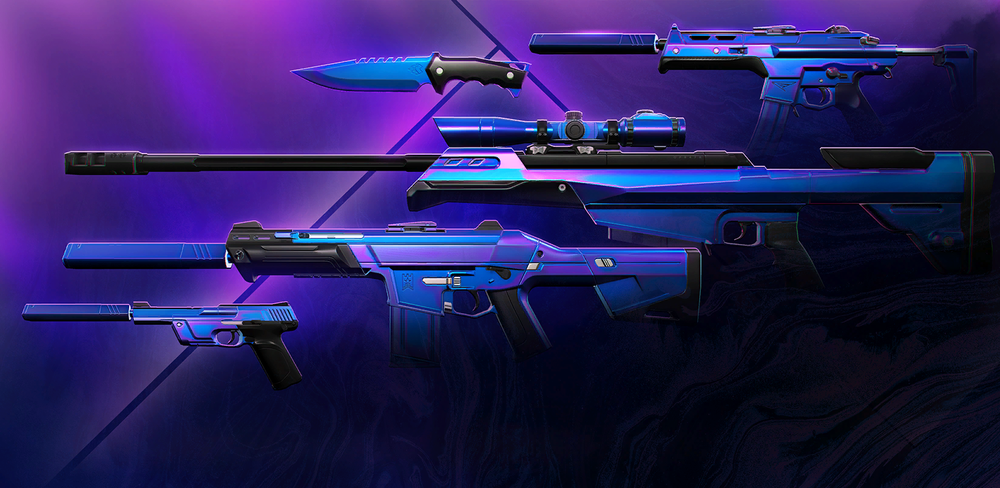 The previous Prism bundle was well-received. (Picture: Riot Games)
There is no Knife in the Prism II range either as an individual purchase or as a bundle.
You can buy the individual skins seperatly for 875 VP, they include:
Prism II Shorty
Prism II Stinger
Prism II Vandal
Prism II Bucky
Prism II Sheriff 
All Prism II skins


All images courtesy of Riot Games.