The Sentinels of Light event is taking over all of Riot Games, the story of Viego, the Ruined King, primarily lives in League of Legends but Riot is bringing elements of that story to all their titles with events in Wild Rift, Teamfight Tactics, Legends of Runeterra, and Valorant.
Valorant is, of course, the one with the least tangible connection to the lore of League of Legends and that is perhaps why Valorant's attempts to celebrate the Sentinels of Light boil down to two brand new skin lines; named Ruination and Sentinels of Light.
So far, we have only had an advanced look at the Ruination skin line with the developers working hard to keep these under wraps.
The mist consumes, but hope remains. The Ruination Collection just hit the shop--pick it up now and claim your crown. pic.twitter.com/Mh1VN2wemz

— VALORANT (@PlayVALORANT) July 8, 2021
In fact, the first proper look at the Ruination skin came yesterday from a developer-supported HITSCAN video, and today they've dropped it in the shop for all to buy.
July 8, 2021
It has to be said, these aren't just any run-of-the-mill skins, they are complete transformations and despite what you may think of the cost of Valorant's skin lines you can't complain about the obvious effort that has gone in to these especially.
So if you want to learn more about the Ruination skin bundle, you've come to the right place, let's get into it.
When does the Ruination skin bundle come out?
An easy question this one, it comes out today, Thursday the 8th July.
It will stay in the store until Wednesday, 21st July where the Sentinels of Light bundle is expected to take its place.
What comes in the bundle?
The bundle contains five weapon skins, they are for:
Melee
Phantom
Ghost
Spectre
Guardian
Each skin, including the Melee, contains three variant colours.
There is also a Gun Buddy, Spray and Player Card included.
Ruination Player Card shows Viego with his Great Sword. (Picture: Riot Games)
How much does it cost?
These skins, like the Elderflame, are an Exclusive Edition (XE) skin line and as a bundle it is priced at 8700 VP.
Each individual skin is priced at 2,175 VP except the Melee which is 4,350 VP.
All Ruination skins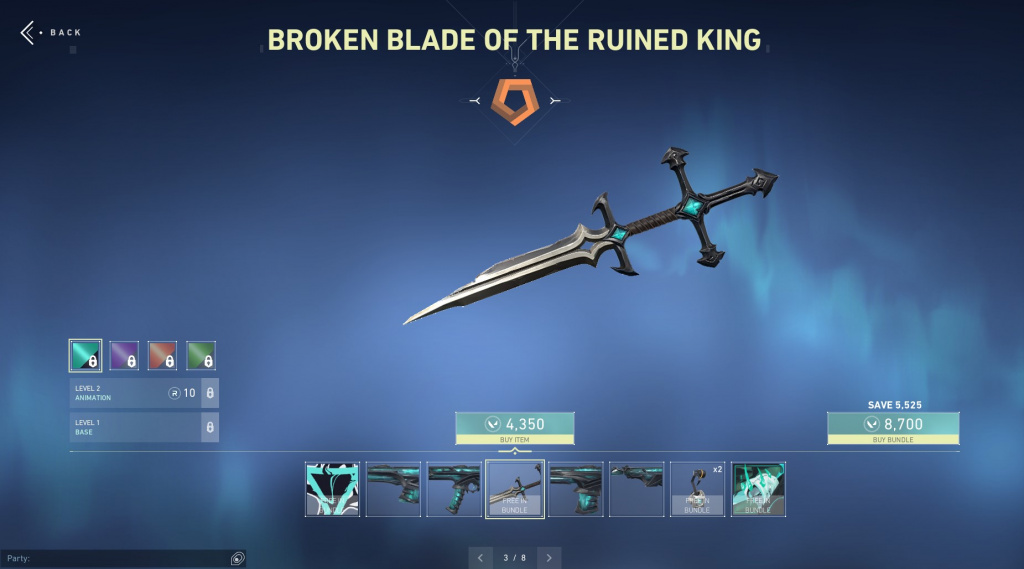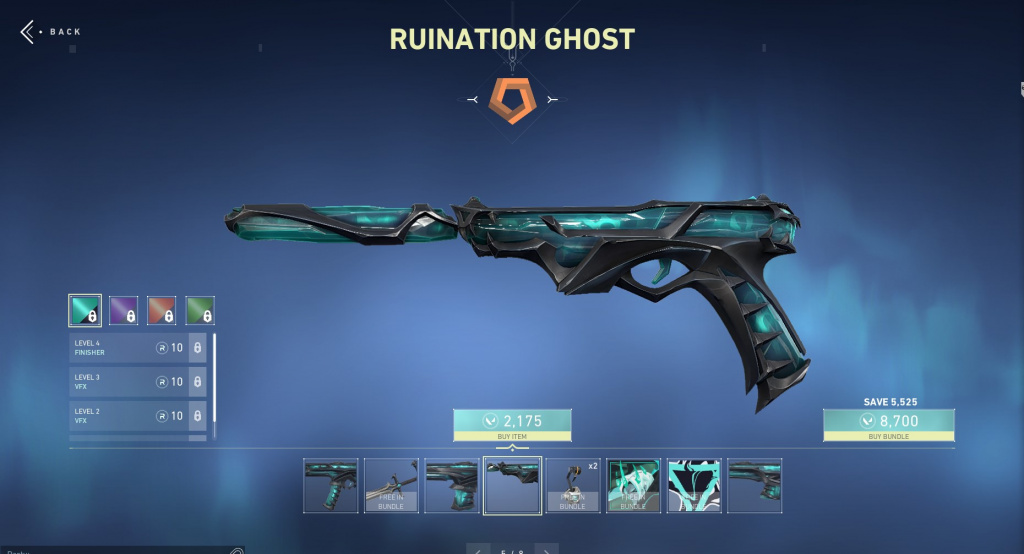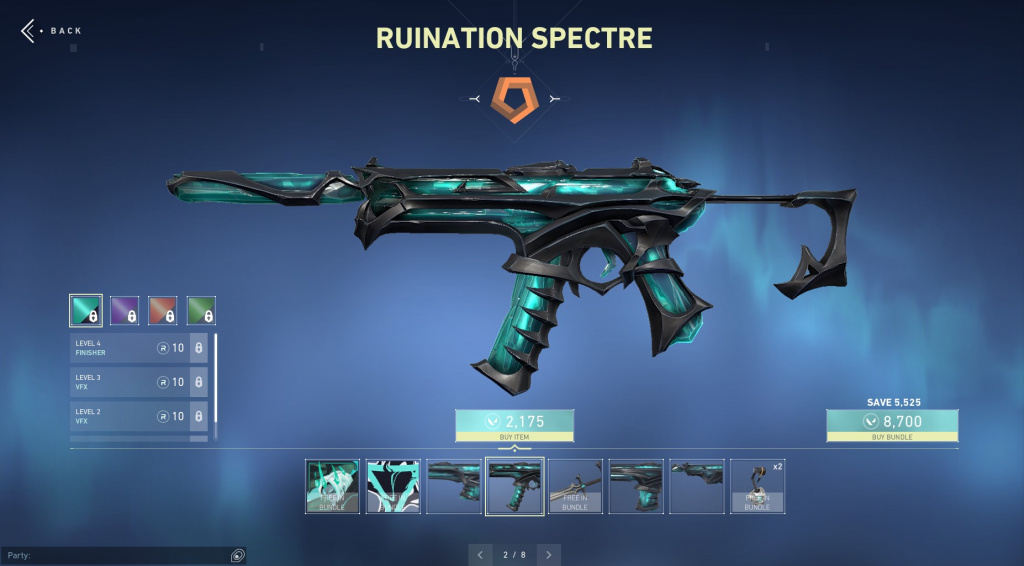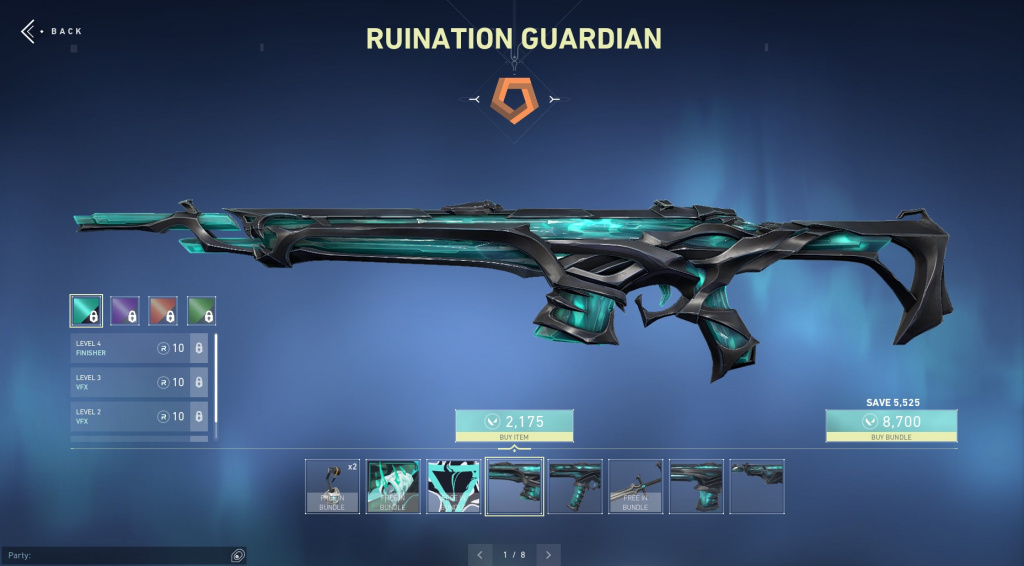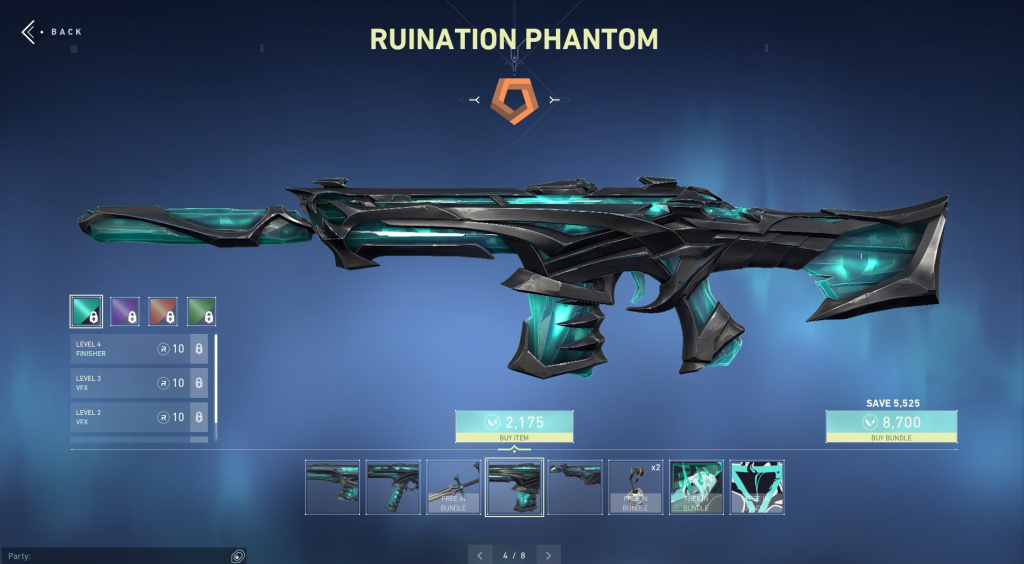 All images are courtesy of Riot Games.