It seems like ages ago, but really it's just three weeks since Valorant had an update, and v3.03 will soon be hitting the live servers.
The update, which was "delayed" a week because of Riot's annual summer holiday, is not a content-buster instead making right some wrongs and providing a few new quality-of-life features, namely more crosshair customisation and the ability to revert AFK penalties when they are the result of the servers going down.
It's worth noting though, the ability to save crosshairs - that leaks suggested and Riot have confirmed in their patch notes - is a feature not yet available.
Other changes include the ability to shoot through all Radianite Boxes when you have an appropriate weapon to do so.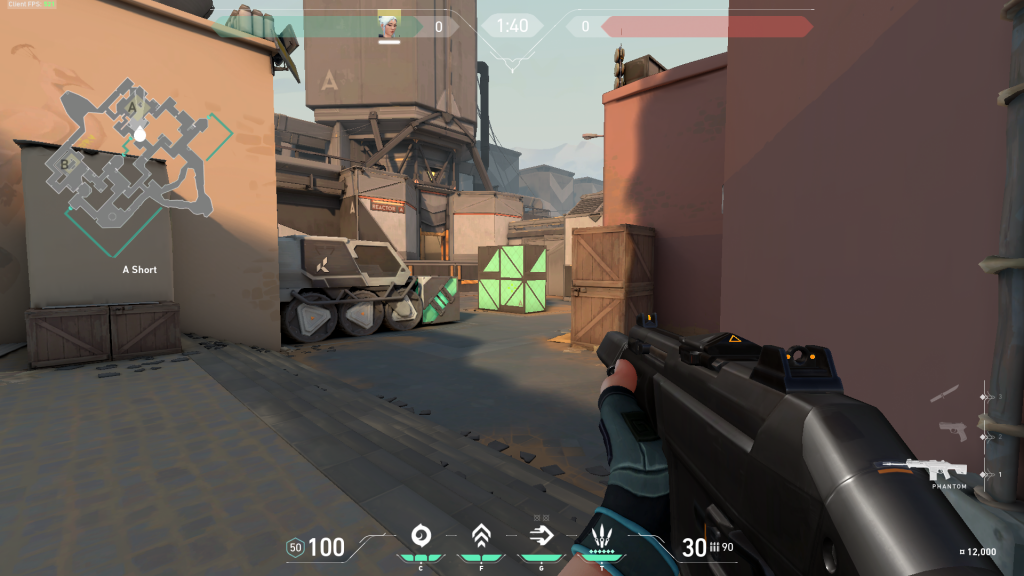 Also receiving some changes is Viper, her Viper's Pit had previously received an unexpected buff, allowing players to spawn it from where they were pointing their weapon and not where they were standing. This, unintended change, has now been reverted.
One Agent that hasn't had any changes is Yoru, though the developers are promising that those are coming down the line, but when exactly we yet don't know.
"Due to some unforeseen circumstances, the team is going to have to indefinitely delay the Yoru updates," Character Producer, John Goscicki explains. "We're in a situation at the moment where certain resources needed to do this work are unavailable to us. As soon as we get a clearer picture of when we can ship these changes, you'll be the first to know."
Valorant v3.03 patch notes
Agent updates
Viper
Fixed a bug where Viper's Pit started forming at the cursor placement point instead of around Viper
Gameplay technology updates
Crosshair settings
Turn on "Use Advanced Options" to additionally customize your ADS crosshair and sniper scope centre dot!
Added the ability to save and switch between multiple crosshair profiles
Added a setting to set a minimum firing error across all weapons
Added a setting to use the primary crosshair with shotguns
Map updates
You can now shoot through Radianite crates, with appropriate weapons, from all angles

Previously, you could shoot through some crates from limited directions, but not others.

Updated ziplines to allow the 'Use' key so you can detach at any point
Social updates
Added a system that enables us to automatically revert any AFK penalties applied to you in the event of unexpected server instability
Competitive updates
Auto balance button added for custom games with > 6 players based on players' MMR
Network updates
Improved the accuracy and responsiveness of the ping calculation
Ping stats now show both the average and the max ping values to help you better understand your networking conditions

The average value is calculated from multiple samples collected over a small interval of time—the max value is the largest value within that sample.
Bug fixes
Fixed a bug where Killjoy's turret was not affected by concuss
Fixed Astra's Gravity Well from pulling people while they were attached to ascenders
Fixed a bug where Astra could activate Dissipate while attached to ascenders
Fixed Boombot, Owl Drone, and Fakeout from destroying Sage's Barrier Orb if placed in a way that overlapped a segment of the barrier wall