As the end of the year closes in and everyone's Christmas spirit comes alive once again, Riot Games has decided to join in on the fun by adding a brand-new skin collection to Valorant.
The WinterWunderland weapon skins have an amazing-looking style to them, as they are practically two-in-one skins. 
Each design in the collection, which resembles that of Christmas dioramas, those quaint miniature replicas of snowy towns or the North Pole that are a staple of the Holidays, changes depending on the lightning, transforming the 2D drawing inside the weapon from a warm, sunny, and cozy town into a sparkling location decorated with Christmas lights at night.
Taking into account the complexity of the skins, it's understandable that there aren't a lot of weapons receiving this treatment, however, the collection includes some of the most used guns such as the Vandal and Phantom.
Valorant WinterWunderland skin collection - Cost 
The Valorant WinterWunderland collection, which is available right now, is not cheap, let's get that out of the way, nevertheless, there's a discount waiting for those quick to pull the trigger on it.
Each gun costs 1,275 VP, with the melee weapon, aptly designed as a candy cane, costs 2,550 VP. The total cost of the bundle sits at 7,650 VP, but as of the time of writing, the Valorant store is offering the melee for free of you acquire the complete collection, meaning you'll only have to fork out 5,100 VP for all five cosmetics.
Valorant WinterWunderland skin collection - All skins
All images courtesy of Riot Games
Vandal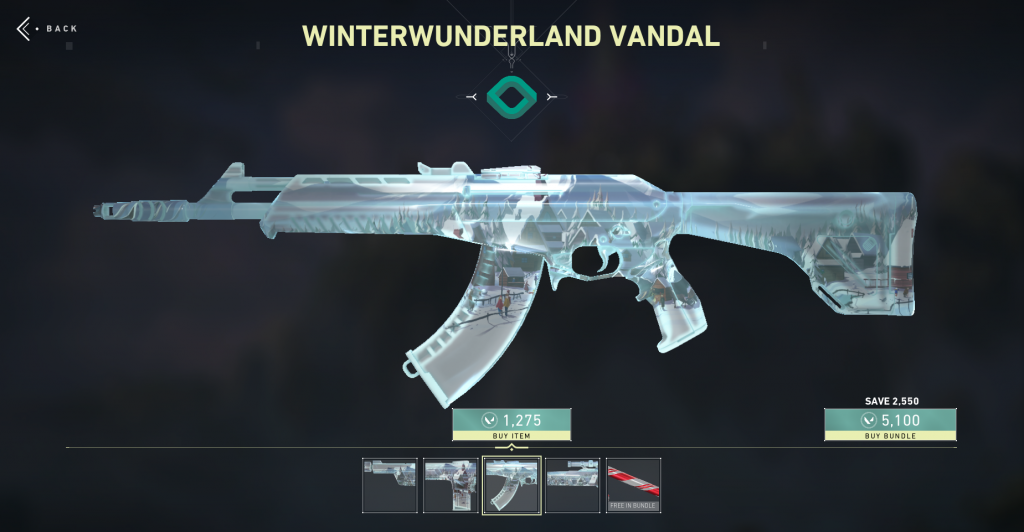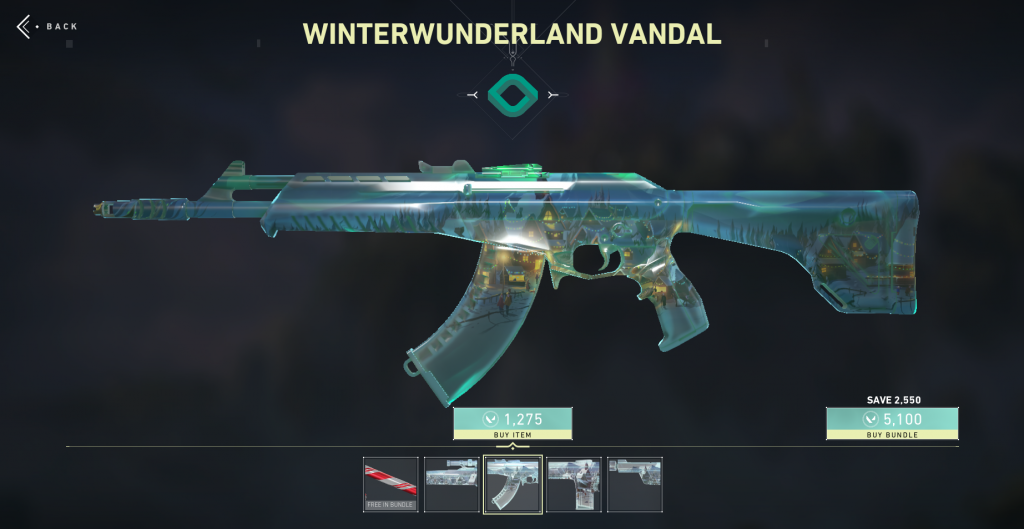 Phantom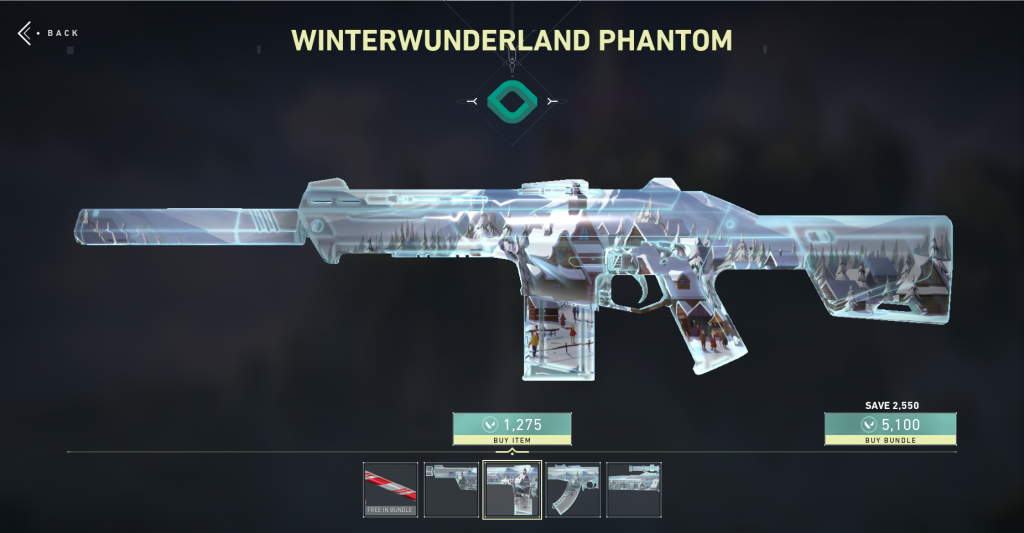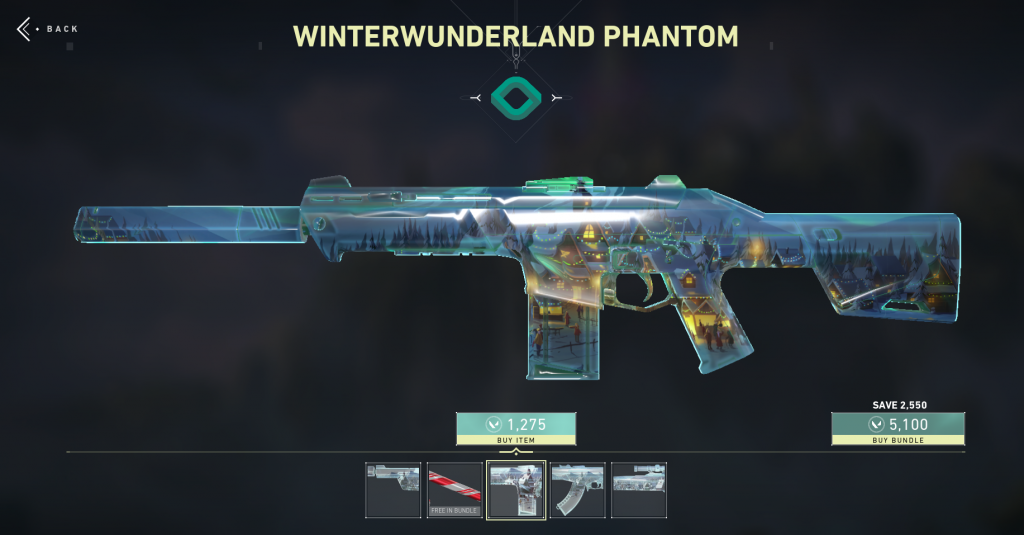 Ghost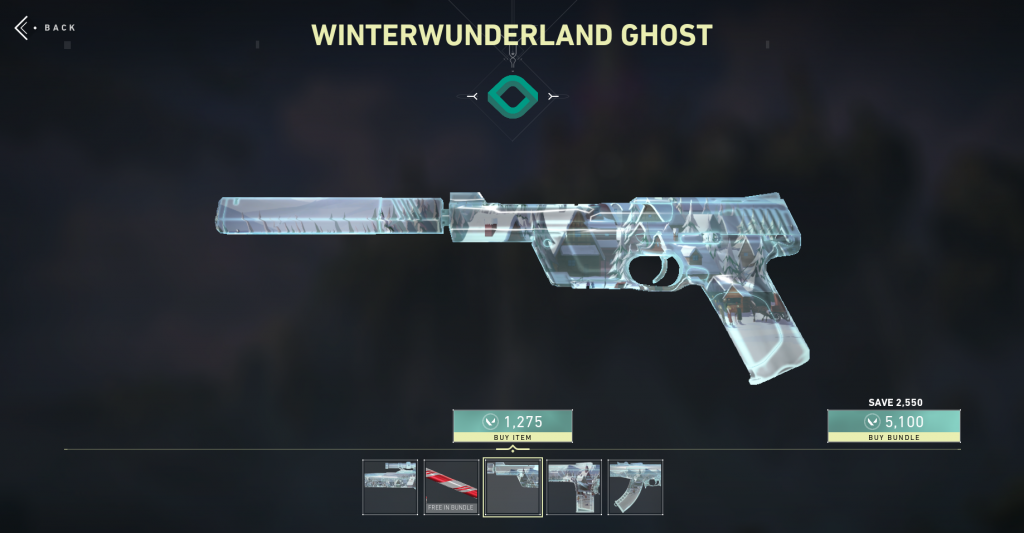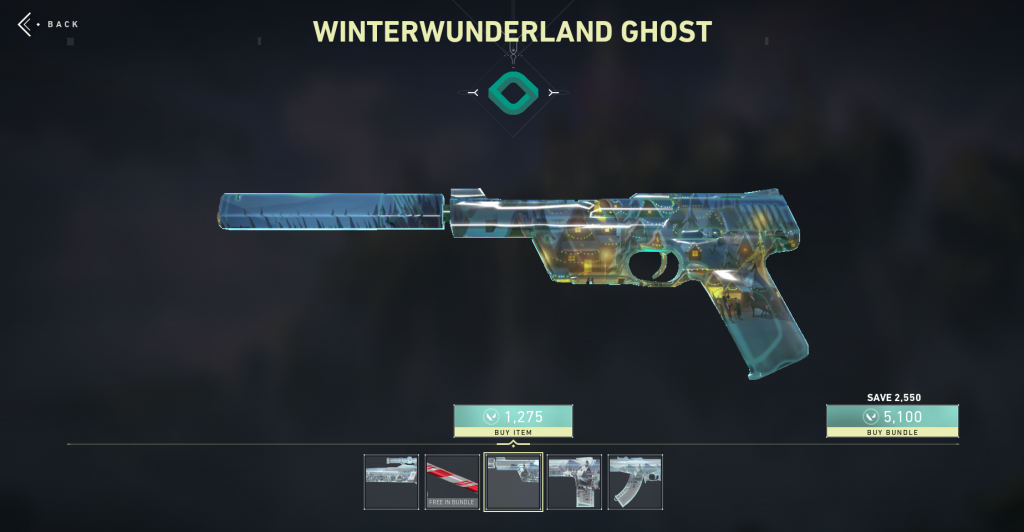 Marshall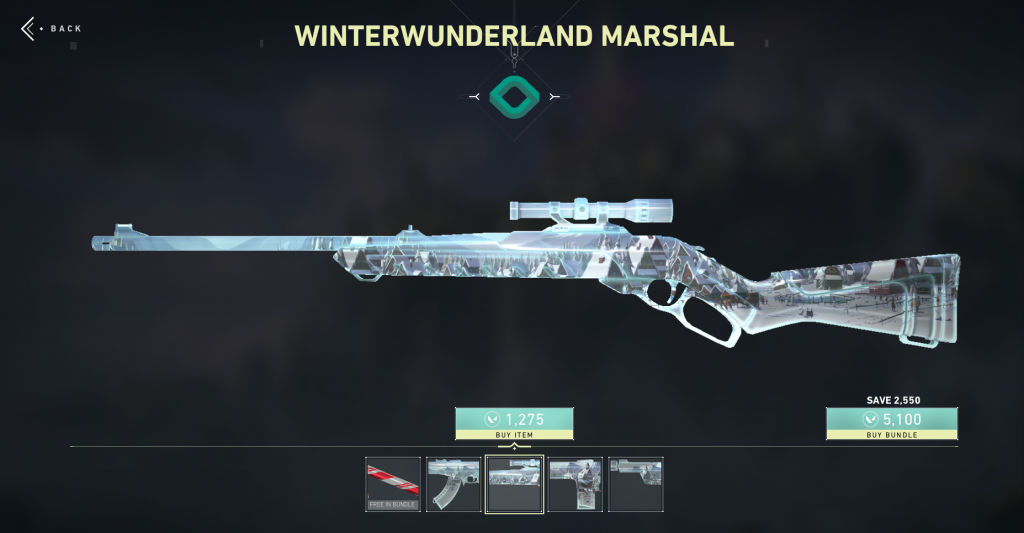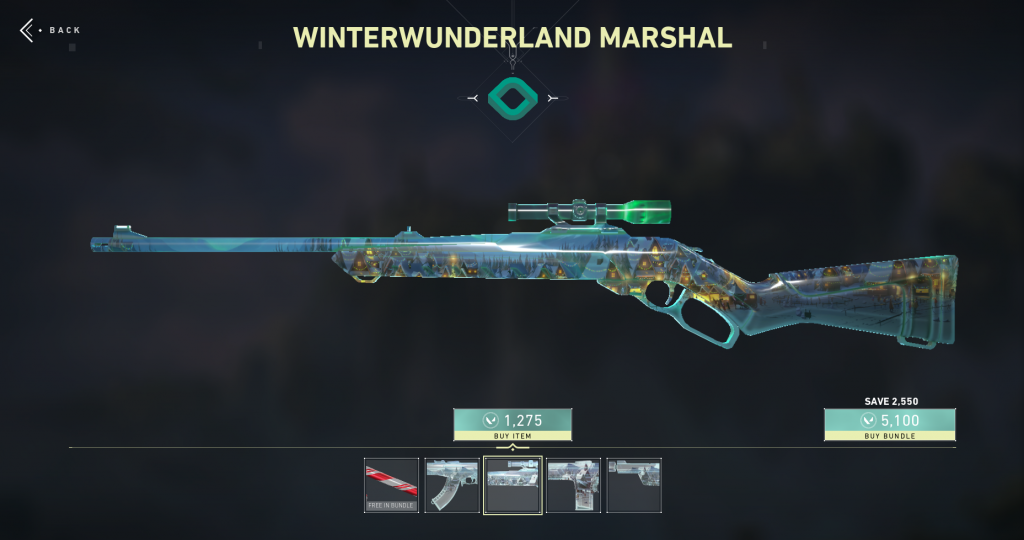 Melee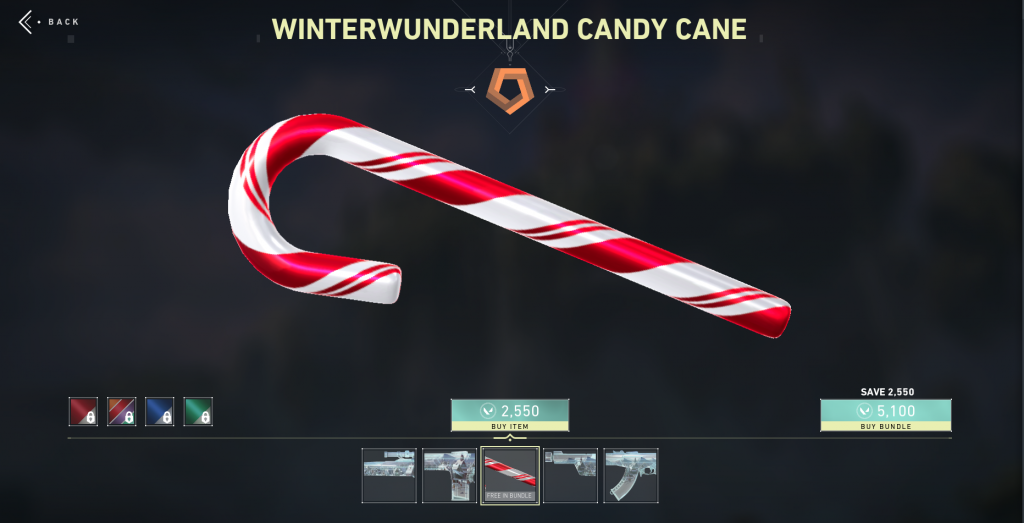 For more on Valorant skins, check out the leaked toy-like collection titled BlastX.