Riot Games' tactical, team-based shooter has been compared to CS:GO since gamers got their first glimpse of the title. While there are a lot of similarities between the two titles, one thing CS:GO has, which Valorant definitely doesn't is the ability to trade weapon skins with other players.
Now, Riot Games has answered a question on the minds of many Valorant players.
Will Valorant get weapon skin trading?
The short answer is no, not soon, and not any time in the future. 
The pricing on Valorant weapon skins have already come into question, and to purchase, for example, the Sovereign Collection and completely upgrading everything could cost you a couple of hundred Euros. 
Valorant weapon skin trading could help players sometimes get expensive skins on the cheap, just like what has happened in CS:GO for years. 
Joe Lee, the Revenue Lead of Valorant at Riot Games, spoke to Forbes, explaining why Valorant will don't have weapon skin trading, and won't get it in the future either: "For skin trading, no. I think skin trading works in other game economies when the only method of acquiring content is through loot boxes.
"Drop rates and loot box supply can be tuned by the developer, which then impacts the supply and demand of the product."
Joe Lee continued by explaining Riot Gaming is focusing on the direct purchase store model. This means there is no randomness and no considerations for after-market speculation.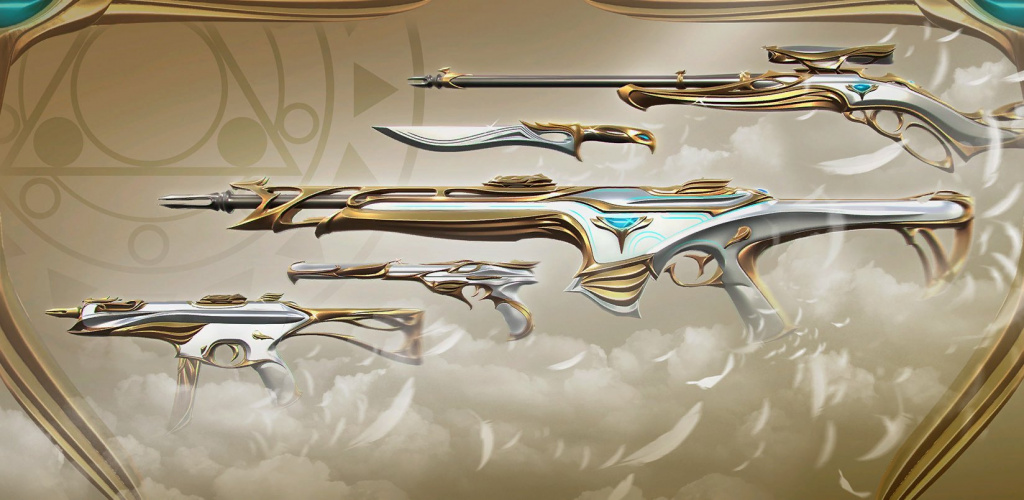 The Sovereign Collection (Picture: Riot Games)
Riot wants skins to be meaningful for player representation. Joe Lee explains: "Skins in Valorant are designed to be meaningful representations of a player, whether they want to say 'I was there,' using an exclusive skin from an early battle pass, or they've managed to get a time-limited skin from the store.
"Having a secondary market introduces a lot of complexity around what a skin means in-game, and oftentimes just makes it about who has the most expensive one."
In short, players will never be able to trade Valorant skins. Instead, they will only be available via the in-game shop, and as unlocks via the Battle Pass.