Assassin's Creed Valhalla
Dawn of Ragnarok, the "most ambitious expansion
in franchise's history," is on its way for a global release on 10th March with 40 hours' worth of content. Players will dive deep into the story of magnificent Nine Realms in the mythology of North with new weapon class, quests, and much more.
You will have to download the Assassin's Creed Valhalla Dawn of Ragnarok DLC separately in order to play it, and thus, some players are wondering if it will be included in the Season Pass or not. If you are one of them, then here's the answer to your question.
Is Assassin's Creed Valhalla Dawn of Ragnarok in Season Pass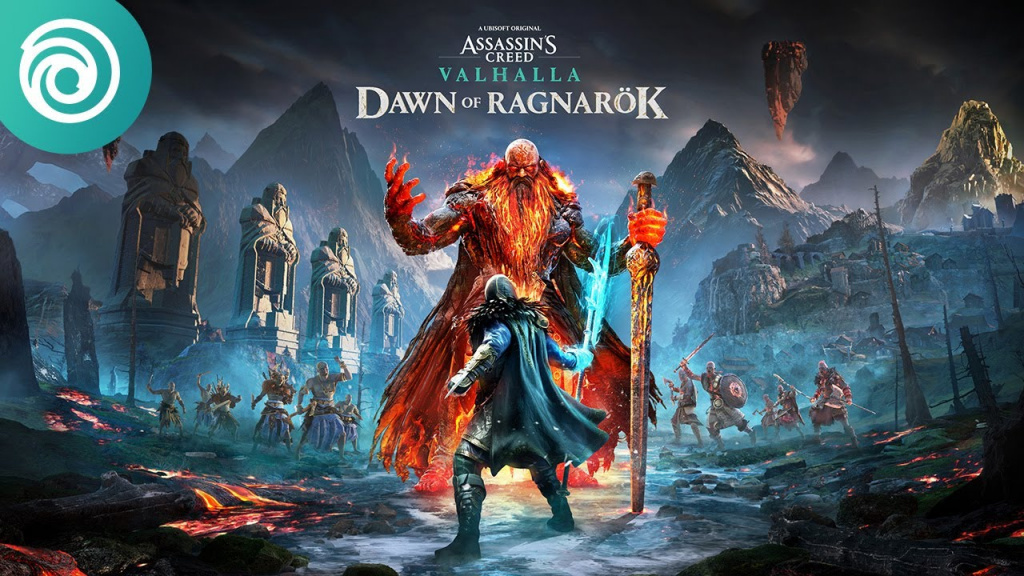 Assassin's Creed Valhalla Dawn of Ragnarok expansion will not be available in the game's season pass, as mentioned on the Ubisoft Store's website. It means that you will have to purchase it from Ubisoft, Xbox, PlayStation, or Epic Games Stores for $39.99.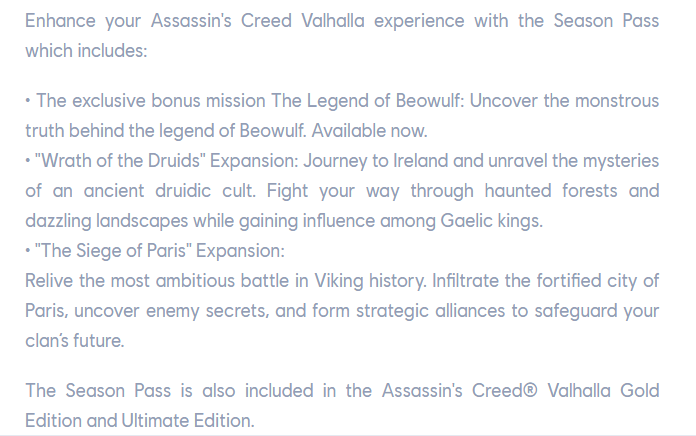 If you buy Assassin's Creed Valhalla Dawn of Ragnarok before 9th April, you will get immediate access to The Twilight Pack, including Dellingr's Envoy Raven Skin, the Havardr Lynx Mount, the Twilight Gear Set and the Algurnir Dane Axe Weapon.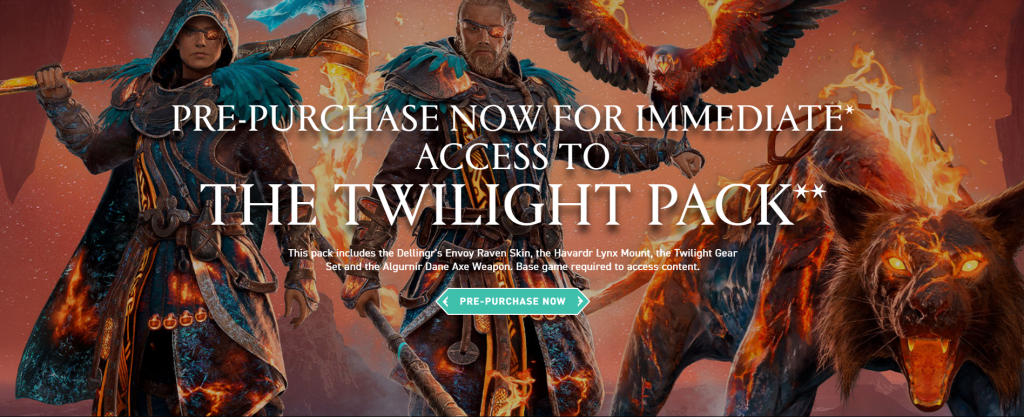 However, keep in mind that you will need to have the base game too in order to access this content.
Embrace your destiny as Odin as you journey into a breathtaking realm of Norse myth. Watch the Assassin's Creed Valhalla: Dawn of Ragnarok Cinematic World Premiere Trailer on the Ubisoft YouTube channel! #AssassinsCreed

— Assassin's Creed (@assassinscreed) December 13, 2021
You can have a look at the official trailer of Assassin's Creed Dawn of Ragnarok below.
Make sure to go have a look at the rest of our dedicated Assassin's Creed: Valhalla page. We'll make sure to keep you in the loop with all the latest Dawn of Ragnarok game guides, news, updates, and more.
Featured image courtesy of Ubisoft.