Assassin's Creed: Valhalla is still going strong as the game developers continue to produce new content to keep players on their toes. Recent title updates have brought new modes and challenges to complete, but a staple of the Ubisoft title is loads of
free rewards
.
Just posted to AC social media outlets, a new weapon can be unlocked for free by completing a challenge. It's a stunning Scythe that will serve as a great long-sword to keep enemies at bay.
Here's how to get the Eclipse Scythe in AC Valhalla, a new reward available now for free unlocking.
How to get Eclipse Scythe in Assassin's Creed: Valhalla
Just made available for unlocking, players can now earn this striking Eclipse Scythe by completing a new community challenge. These challenges are tallied up from the entire player base of AC Valhalla, meaning it's much more likely to be unlocked.
The Crescent Sun Challenge tasks AC Valhalla players with performing 5 million kills as a community by 27th January. With a full week to reach the total, there shouldn't be an issue, but hop onto the servers and do your part to help unlock the reward.
Once the 5 million kill number has been reached as a community, you'll need to take one more step to claim the Eclipse Scythe. As to ensure the reward is awarded to your correct AC Valhalla account.
🌖 Get the glaring Eclipse Scythe for free in Assassin's Creed Valhalla by completing the Crescent Sun Challenge!

⏳ You have until January 27th to perform 5 million kills as a community! pic.twitter.com/2d6Ep0R8rj

— Assassin's Creed (@assassinscreed) January 20, 2022
Link accounts to claim Eclipse Scythe in AC Valhalla
When the total of 5 million kills as a community is met on 27th January, the Eclipse Scythe will be awarded to those who participated in the challenge and linked their Ubisoft Connect account. This is a very simple process, and your account will be eligible for future rewards as well.
Here's a step by step process to ensure you unlock the Eclipse Scythe
Log into your Ubisoft Connect account here.
Follow this link to the Assassin's Creed: Valhalla rewards page.
Claim the reward when it becomes available on 27th January.
Note: You may need to log out and back into Assassin's Creed: Valhalla if the Eclipse Scythe does not display at first.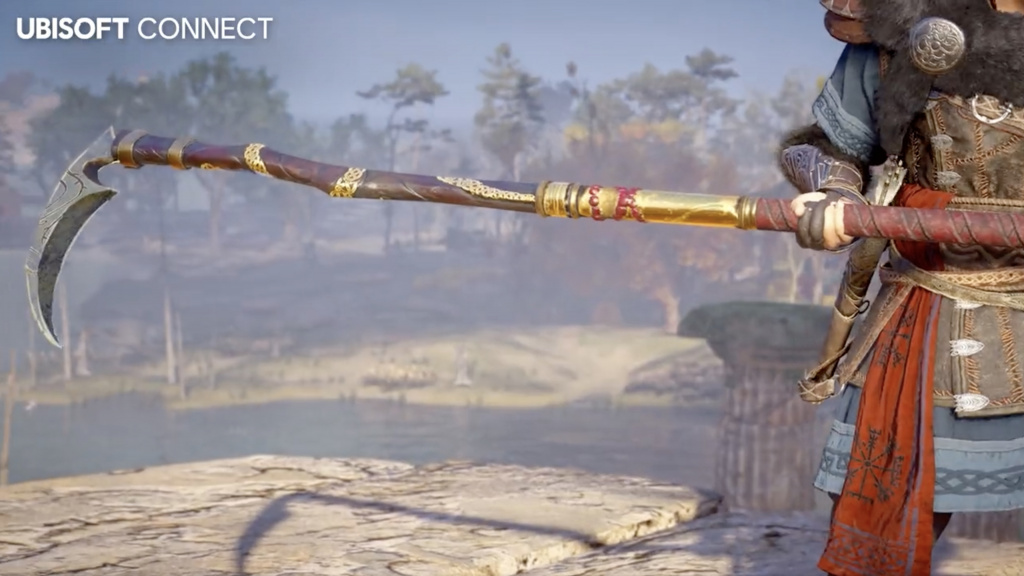 Make sure to check back with our dedicated Assassin's Creed: Valhalla page for guides to the latest free rewards as well as title updates, crossovers, and more.
Featured image courtesy of Ubisoft.