Are you in the mood for beautiful Greek islands, sunny Mediterrane beaches, hanging around with ancient philosophers, and a plethora of mythical creatures who'll try to kill you in various creative ways?
If the answer is yes, then look no further! Pack your bags, because we're going on a trip to Ancient Greece this weekend.
Ubisoft decided to treat Assassin's Creed fans with almost four full days of playing Assassin's Creed Odyssey on the house. That's right, beginning this Thursday (March 19) through Sunday(March 22), you'll be able to download Assassin's Creed Odyssey on Uplay and play it completely free in its full version.
You can pre-load the game on the PlayStation 4 and Uplay starting today, so you don't have to waste playing time when the free weekend starts! Any progress you make during this period will be saved and transferred if you ever decide to buy the game after free weekend ends.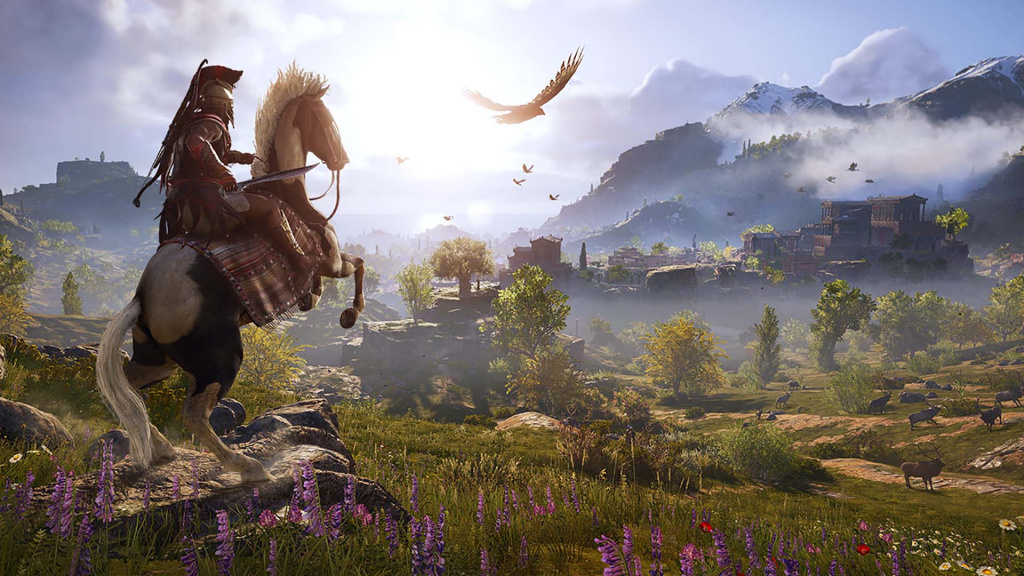 If you have a lot of spare time, you can even beat the whole game! Although, that will be quite an achievement considering the game offers solid 100-120 hours of gameplay, with all the extra content.
There're rumors that Ubisoft is giving free weekend now because of the possibility to announce new Assassin's Creed game soon, possibly even tomorrow, along with the PlayStation 5 deep dive, but these are all just speculations. Last year, some rumors, predictions, and "leaks" talked about a possible new setting for the next Assassin's Creed, and amongst them, Ancient Rome and Japan standout like the most plausible, but for now, we'll have to wait and see.
In the meantime, enjoy free Odyssey this weekend!